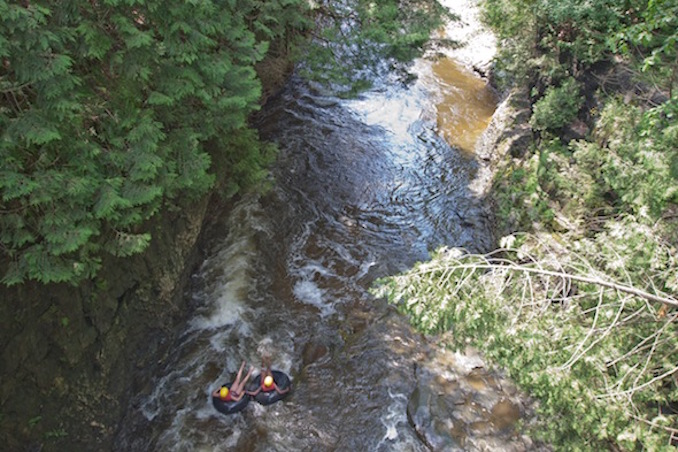 Last weekend I headed up to Wellington county to visit the towns of Elora and Fergus, Ontario. They are located 20 minutes north of Guelph.
The region is popularized by the massive gorge and rivers that run through the towns and surrounding areas. The river pictured above is the Grand River which runs 300 kilometres through southwestern Ontario from the highlands of Dufferin County to Port Maitland on Lake Erie. Tubing down this river is a very popular attraction in the summer. Limestone cliffs on both side of the Gorge plummet 22 metres (70 feet) into the Grand River below.
There are many vantage points for the Grand River, as well as many other rivers that flow to and from the Grand River. The spots that we checked out were in Fergus, Ontario, near the centre of town as well as a foot bridge near Wellington Museum between Fergus and Elora.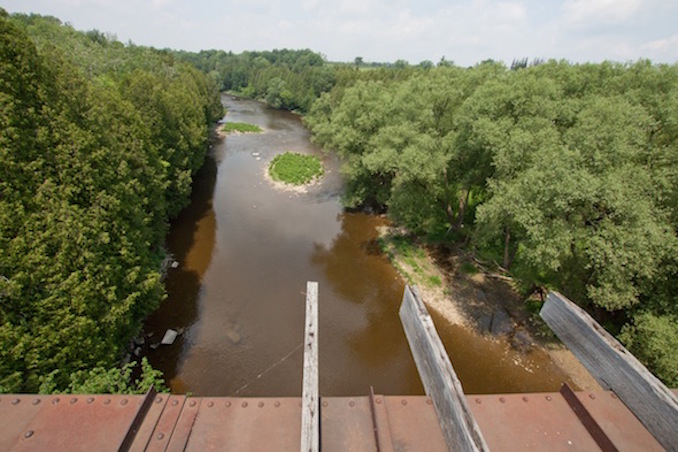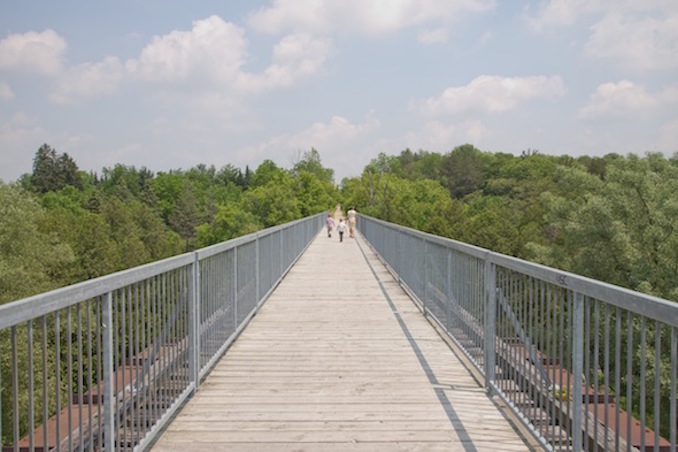 In Fergus there was a Garden tour going on the day we were there which gave us a good chance to check out one of the best views of the river as well as check out the gardens surrounding the entrance to the lookout. A stone pathway runs down from the Templin Garden at street level to different lower levels, until finally reaching river water level. The paths down to the river at this location are made with large stone and concrete giving it an attractive look.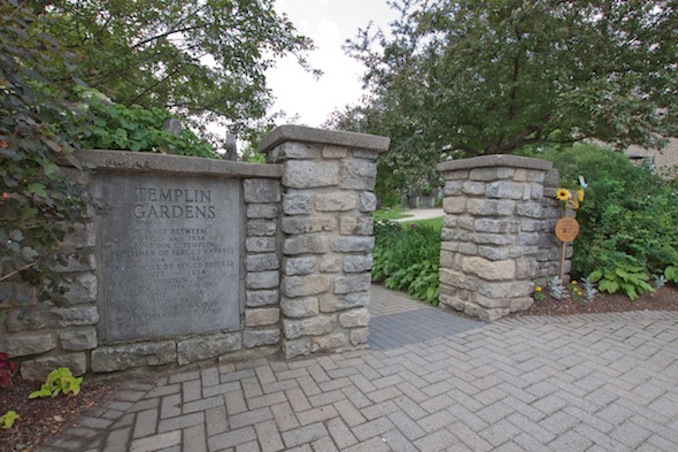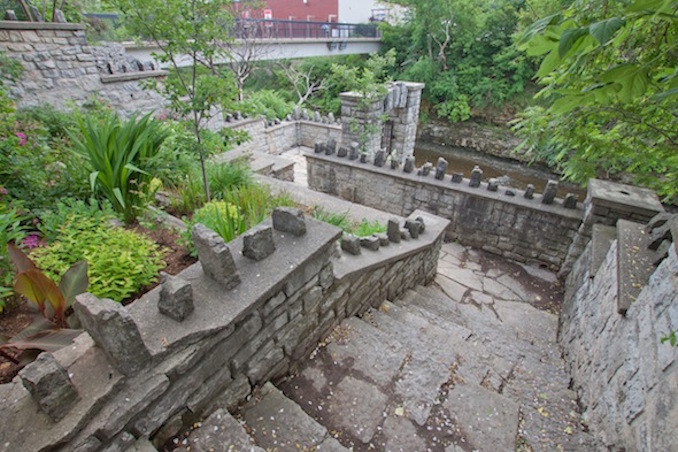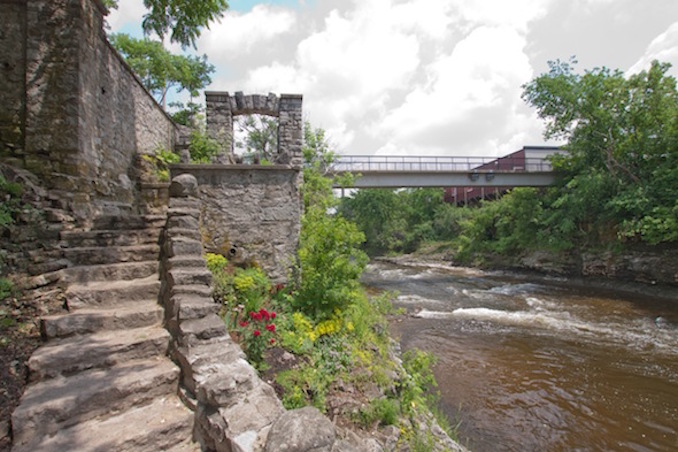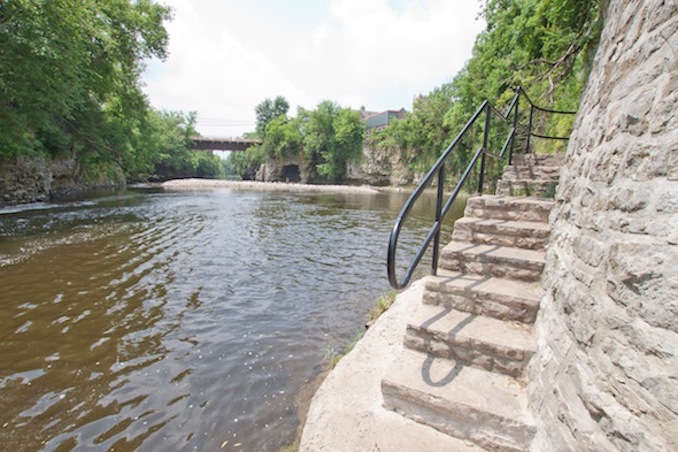 With trips through the rural areas we visited it was great to have a vehicle for the situation. We got to test out the Acura RDX which is a smaller sized SUV that had a lot of new features I was impressed with.
So keys are a thing of the past apparently. Now all the new fleets of Acura have proximity keys. This means that if the key (or key chain in this case) is in your pocket, purse, bag, and you come close to the car, the doors and trunk will unlock when you try to open them. On top of this the car starts by the push of a button by the same proximity rules. Also a single button will open the car trunk automatically which was great when carrying bags and camera gear.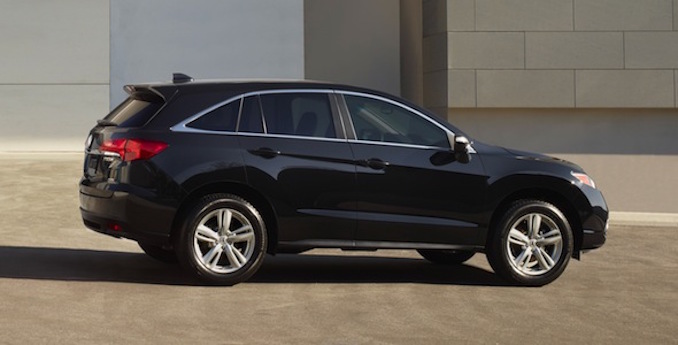 Many hiking routes are available and I suggest visiting the Elora Gorge Conservation Area for an all around gorge experience. This is where the main tubing location is as well as some great hiking trails. Visit the tourism site for more information.
Here are some other pics we took along the way.