Not only is our smile one of our most defining characteristics, it is something most of us use multiple times a day – sometimes without even realizing it! So it is not surprising why some Rhinoplasty patients are confused when they find something is not quite right about their smile following their procedure.
Luckily, we can assure all of our patients undergoing Rhinoplasty at Solomon Facial Plastic in Toronto that this is completely normal, and more importantly – temporary.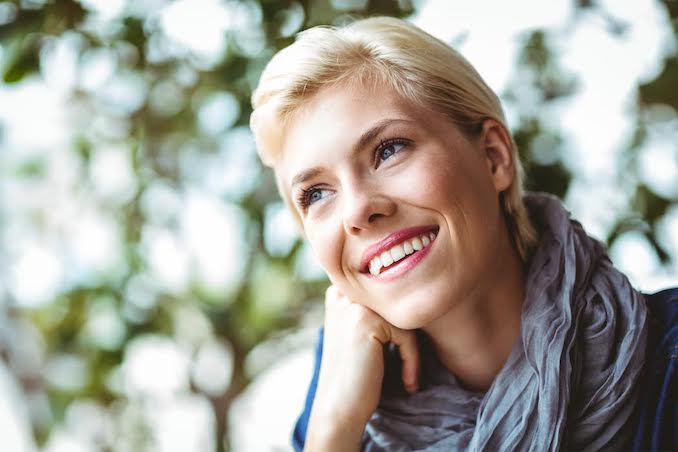 There are a few reasons why your smile may seem different after a Toronto Rhinoplasty. These depend largely on the type, and extent of work that was performed. For instance, when most of the work has been done around the base of the nose, or bottom of the columella, the resulting swelling can cause a temporary drop in the top lip.  When this happens, patients find that when they smile, their top lip does not go up as much as it used to, which may end up making their smile look different than usual. Another scenario in which patients smile may seem different is when the tip of the nose has been elevated, causing the upper lip to seem longer as a result.
The degree to which a patient's smile may vary, depends on the level of swelling that has resulted from the procedure. The swelling in turn depends heavily on not only the type of work done, but most importantly, on the skill level ad technique used by the surgeon. Therefore, it is imperative to select a well-reputed surgeon who specializes in nasal surgery. When it comes to Rhinoplasty in Toronto, Dr. Solomon is well known as one of the leading experts in the area. Drawing on a wealth of experience, spanning over nearly 20 years, he uses highly refined and meticulous techniques, which allow his patients to enjoy the most optimal results with as comfortable a recovery as possible.
The recovery period varies by patient and typically depends on the extent of the work performed. For those who notice that their smile is not quite as it was before, it is over the course of the first few weeks after the surgery, as the muscle fibers grow back together, that a normal smile returns. As the swelling continues to subside, the lip slowly returns to its original position.
In rare cases when a patients smile has not returned to its original state up to a year following the procedure, Dr. Solomon encourages all Toronto Rhinoplasty patients to schedule a re evaluation to determine the underlying cause of the issue.
At Dr. Solomon's Nasal and Facial Cosmetic Surgery Clinic in Toronto, Rhinoplasty patients are all given the opportunity to preview what their results will look like, using advanced computer imaging techniques. By getting an idea of what to expect beforehand, patients are able to go in to the procedure with complete peace of mind and realistic expectations.