Jessica Peterson is an award-winning Toronto-based artist who creates figurative paintings. She likes to paint from life but since she wants her work to be fantastical and strange, she creates costumes for her models to wear. As a result, her work appears to follow to rules of the real world, but at the same time is completely unfamiliar. Her costumes are made out a variety of found objects—from mattress foam to plastic flowers—that are sewn onto body suits to create bizarre textures. (She is continually surprised by the number of flowers it takes to cover the surface area of human.)
The textures represent different physical sensations. Mattress foam is heavy and bulky—overindulgence. Flowers are frothy and riotous—pleasure. In the painting, the materials are unrecognizable but convey familiar feelings and create in the viewer an awareness of their own bodies. Jessica is attempting to understand physical sensation in the same way that other artists have attempted to understand emotional sensations like anger or sadness. She believes a greater awareness of the body allows people to take mini-vacations from a overburdened mind, resulting in a series of small course-corrections that add up over time and can help lead to recovery.
Beginning November 16th through to December 18th, Jessica's award-winning work, Overripe, will be on display at the Justina M. Barnicke Gallery at the University of Toronto as part of the BMO 1st Art! exhibition. For more info. please visit 1start.bmo.com.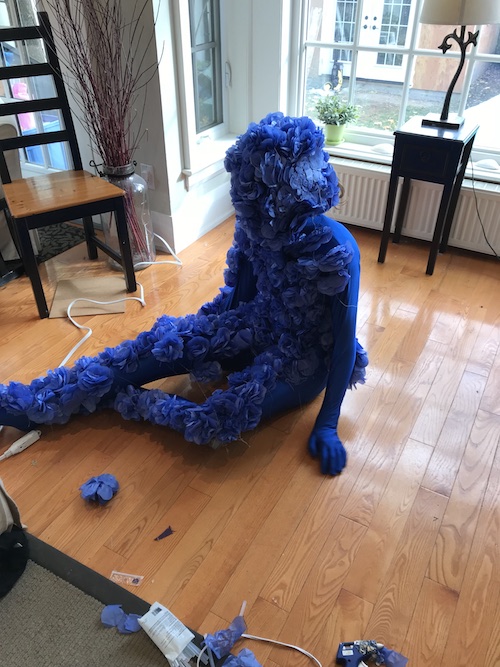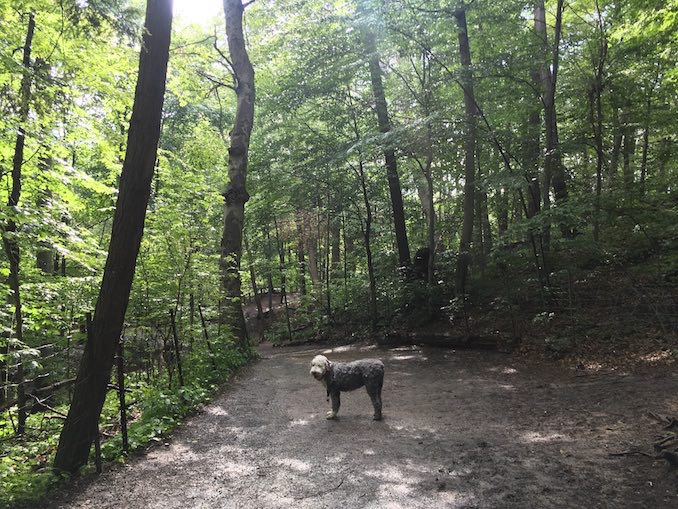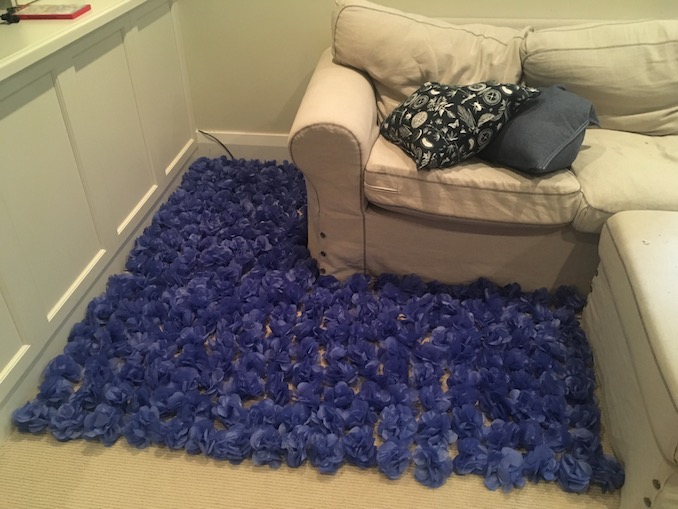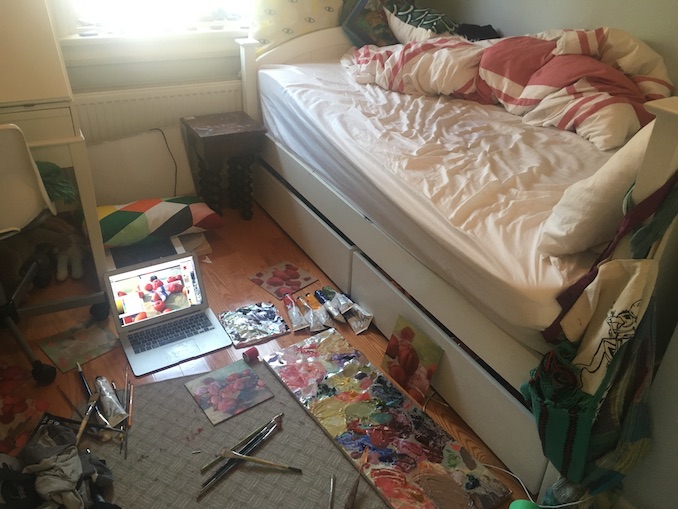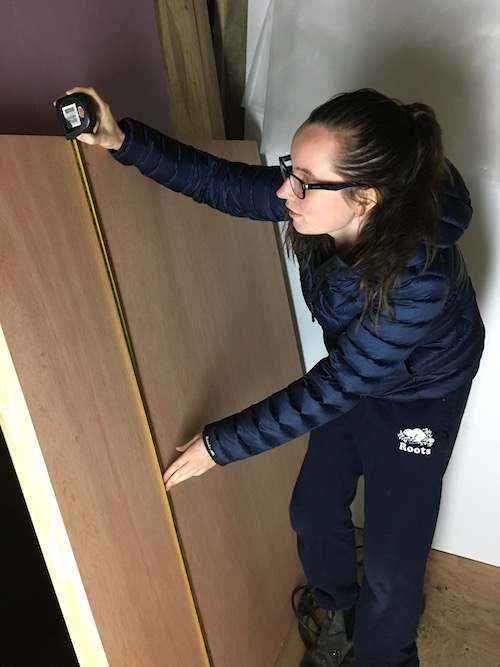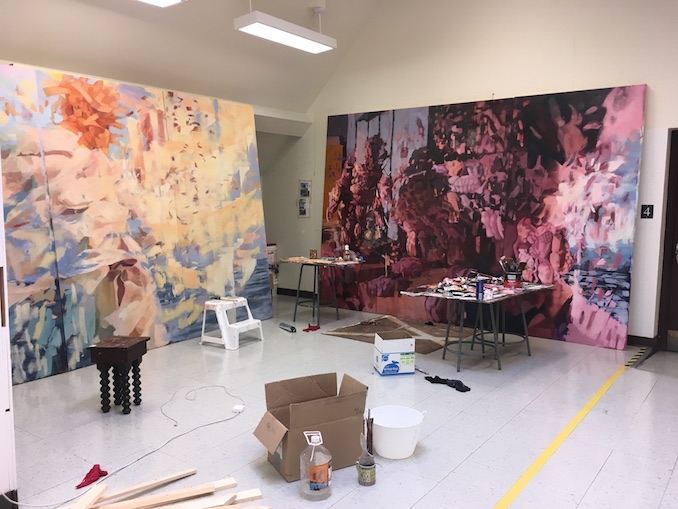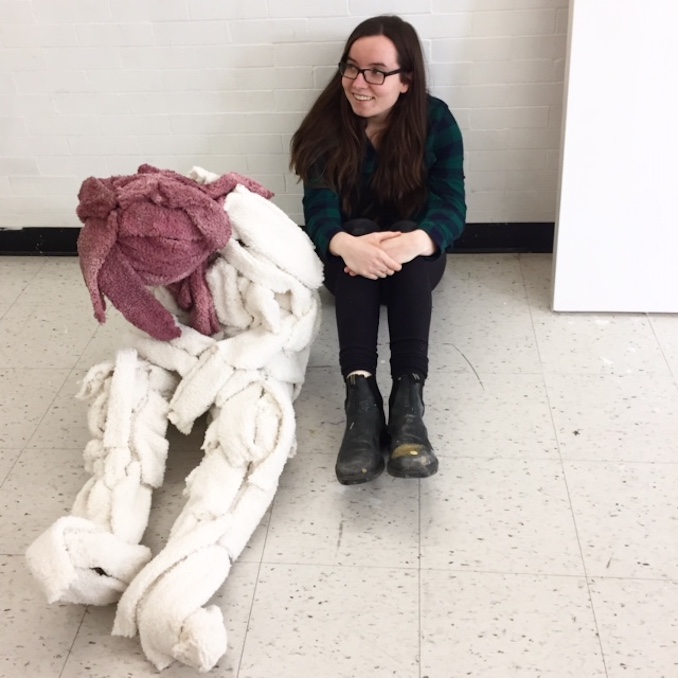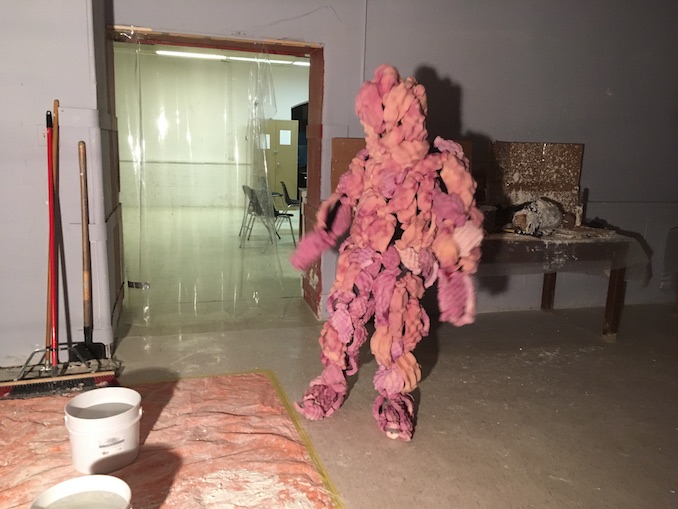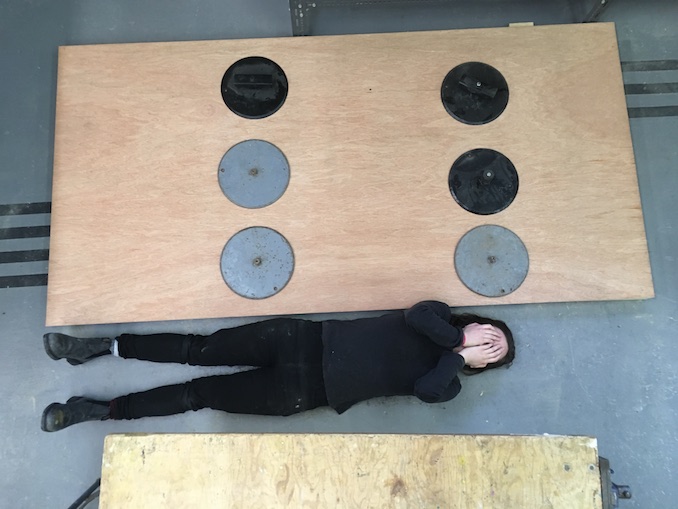 What neighbourhood are you in?
I live at Yonge and Lawrence.
What do you do?
I work at Holland Bloorview Children's Rehabilitation Hospital as a Swim Instructor.
What are you currently working on?
I am currently working on a commissioned painting. The subject is a woman made of dark flowers lying on the ground.
Where can we find you work?
I don't have a website but you can follow me on Instagram for work-in-progress photos! My username is @picklejess.