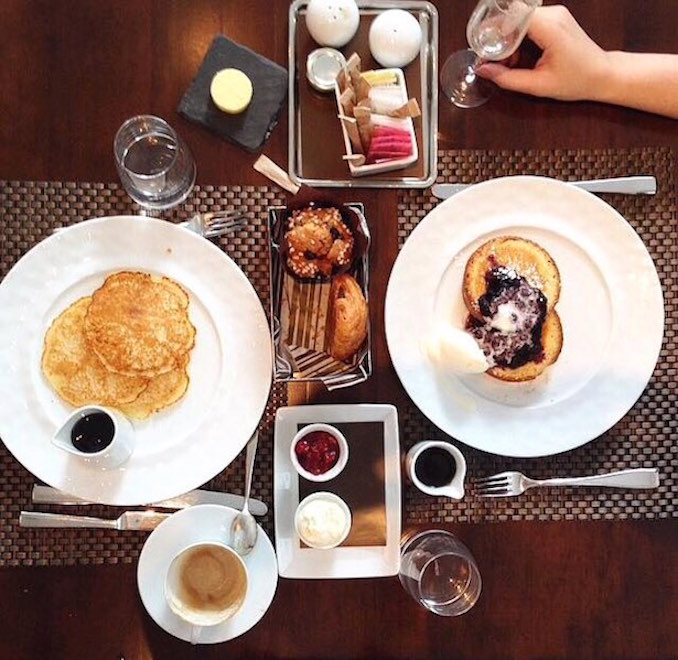 Valentines is coming up fast! I know. I know. And the way to a guy's heart (and mine too) is with food. Well, it's where the night starts anyway!!
Remember that restaurant scene from the movie When Harry Met Sally ? It was in Katz's Deli in Manhattan. So, here are a few favourite spots that I dare you to re-enact that scene… hehehe.
Nota Bene: 180 Queen Street West
Love is in the air at Nota Bene! Come in and savour the rich and sophisticated Valentine's Day four-course menu with someone special. Reserve now and celebrate the year's most romantic evening with a glass of wine, Chef Lee's delicious cuisine and your perfect date. Valentine's Day Menu: $89 per person
The Carbon Bar: 99 Queen Street East
Treat your date to a delicious, mouthwatering menu and tasty libations at The Carbon Bar. The special VDay Carbon experience menu offers guests chance to dive in and enjoy the dishes that are loved most and perfect for sharing. Valentine's Day Menu: $69 per person.
Bestellen: 972 College Street
Enjoy a romantic evening for two this Valentine's Day at Bestellen! The four-course menu will leave you and your date deeply satisfied, ending the evening with dessert to share. Valentine's Day Menu:  $7 per person *Two seatings available
Destingo: 741 Queen Street West
Sexy comfort food starts here with a selection that includes Malpeque Oysters, you know where that leads! The Be Mine menu has seductive offerings for meat, fish, and vegetarian lovers. Valentine's Day Menu: $65 per person.
La Société: 131 Bloor Street West
Can't get away to Paris, darling? That's okay we've got La Societe to that brings the city of love to you. Snuggle into the cozy booths and nooks or be seen amidst Toronto's socialites but first dive into the raw bar. Remember the Veuve. Always the Veuve. Valentine's Day Menu $65 per person.
Café Boulud: 60 Yorkville Ave., Four Seasons Hotel
There's something very sexy about a rendezvous in a hotel, don't you think? The stunning four-course Valentine's menu here is inspired by Chef Daniel Boulud's French roots and well, it's the Four Seasons! Take it to the next level, literally! Book a room and order in room service for breakfast. Now that's a wow! Valentine's Day Menu: $95 per person.
Enoteca Sociale: 1288 Dundas Street West
You know, if intimate isn't your thing and you'd rather celebrate the day of love with a group… we won't judge. Grab your friends and book into the private underground cellar here that can seat 8 to 14 and start a new tradition! Of course there's dining room service in the main restaurant too.
Drake One Fifty: 150 York Street
Valentine's Day is a gourmet affair at Drake One Fifty; lovers can enjoy a special menu on Friday, Feb. 13 or Saturday, Feb. 14. The decadent, four-course dinner ($80) offers a plethora of delicious bites to tempt and woo. Dishes include a beautiful Drake Seafood Platter to share, a rich Lobster Ravioli, a choice of Pan Roasted Duck Magret or fresh Black Cod, and Pastry Chef Christine Fancy's sweet dessert to finish – dark chocolate and passion fruit panna cotta with crispy meringue. Reservations required and can be made at www.drakeonefity.ca or by calling 416-363-6150.
If you would rather stay cozy at home and order in, check out JUST-EAT.ca as they are heating things up with some serious food porn with Sexperts. Place your order and you'll be able to peek into 13SpicyNights of sizzling love while you wait for your delivery. Check their Facebook page for more details!