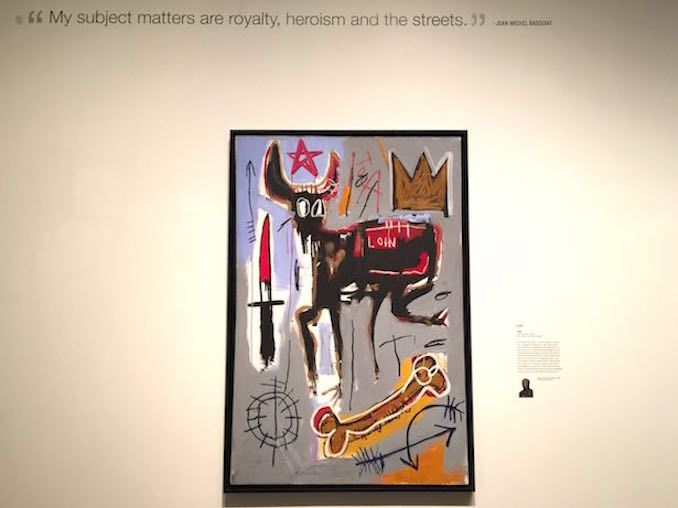 From February 7 to May 10, 2015, the Art Gallery of Ontario opens the first ever large scale exhibition in Canada of the thought-provoking and inspiring works of Jean-Michel Basquiat.
Basquiat was a New York artist that took the art world by storm in the early 1980s. He was only in his 20s when he quickly gained international attention for his powerful images facing issues of racism, politics and social hypocrisy. An artist and musician, Basquiat was often considered to be one of the most fascinating personalities in recent art history.
This AGO retrospective exhibition features 85 large-scale paintings and drawings from private collections and public museums across Europe and North America, including four of the artist's artist collaborations with friend and mentor, Andy Warhol.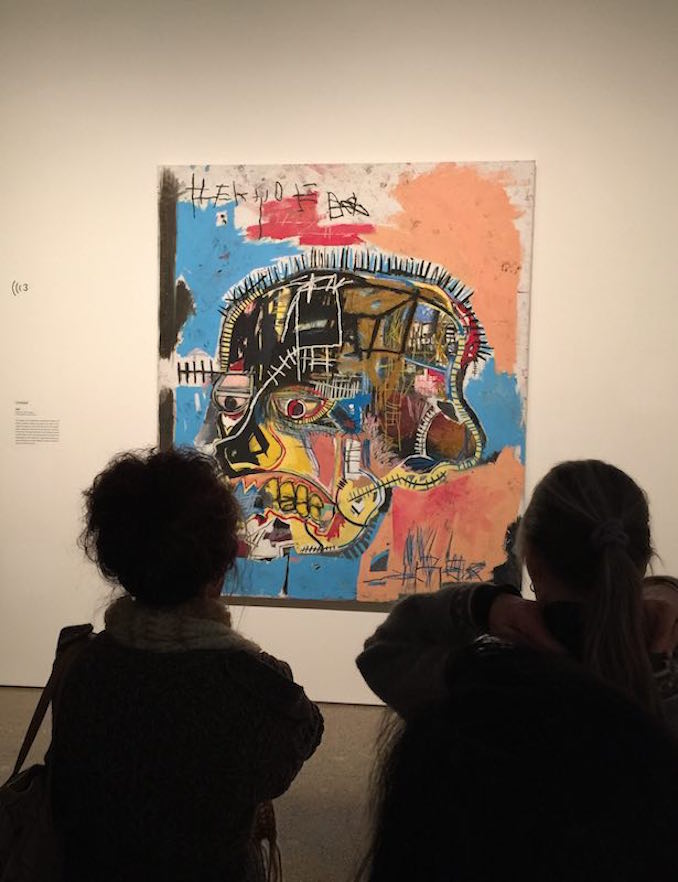 "Basquiat was [a] pioneer New York artist and, against all odds, negotiated every life, knowledge, and myths in his art," said Dieter Buchhart, Guest Curator and Art Historian. "He was a key figure in the art world in the second half of the 20th century and remained one in the present. Basquiat seems more in demand than ever. More than 25 years after his death his work attracts considerable attention both in the art market with works obtaining record prices at auctions and in popular culture. His work is unmistakable and continues to attract attention."
The exhibition itself leads through several open spaces. Grouped in themes that focuses on the content of his work, visitors are encouraged to take their time to note the many facets of Basquiat's work from paintings, drawings, poetry and music. While it was overwhelmingly busy during the press preview, I will definitely be going back once the crowds simmer to take it all in and give the retrospective the attention it truly deserves. Once is definitely not enough but to experience it along side one of the many planned events will only deepen the appreciation of his brilliant work.
There is so much more to the exhibition including an unprecedented number of secondary events. The AGO is extending its Friday hours during the opening month and will also include the Basquiat Idea Bar on these nights hosted by Shinan Govani and member of the Kiki Ballroom Alliance as they discuss and demonstrate topics related to "fame".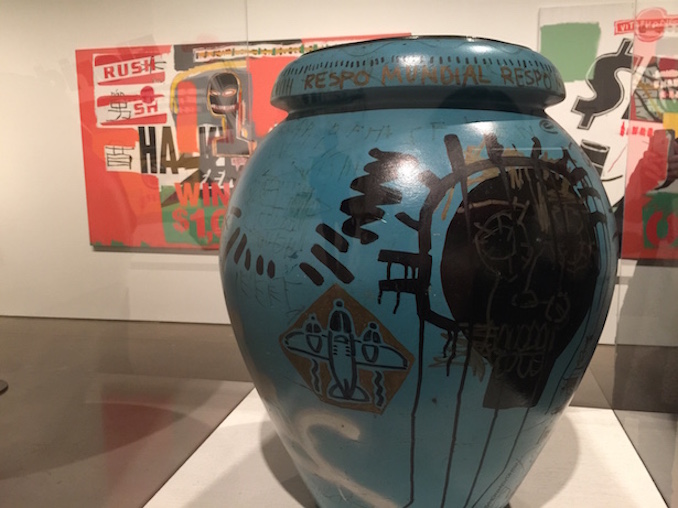 On February 20, join UNITY Charity who will present beat-boxing and percussion workshops and join in a conversation about improvisation and creativity. Topics of "justice" will be explored on February 27, with special projects presented by the AGO Youth Council.
Across the city (AGO, First Canadian Place and Daniel's Spectrum) Torontonians can experience an interactive instalment to experience the art of Jean-Michel Basquiat that will provide users with the opportunity to create and share a Basquiat-inspired "visual statement". On a weekly basis, the AGO will select one submission to use in promotion of the exhibition, with the selected creator winning a free AGO annual membership.
Every weekend, beginning Feb. 14 through to May 3, 2014, the AGO will offer in-gallery performances by artist educators and youth members for UNITY Charity and will use hip-hop culture and programming to empower youth. Beat-boxing will take place on Saturdays and spoken word performances will be on Sundays.
GTA Youth (ages 14-30) are invited to submit original artwork for the Scratch & Mix Project competition. Details at bit.ly/ScratchMix
An audio guide for the exhibition can be downloaded for free via the AGO Mobile app (iTunes and GooglePlay) featuring commentary from Basquiat's sisters, local and international artists, and the exhibition's guest curator Dieter Buchhart. Strongly encouraged but audio guides will also be available at the show.
There is definitely already much discussion and controversy over the exhibition in the public and in the media. But that is, what I would think, Jean-Michel Basquiat would want – for people to discuss and to question. This is definitely a must see…twice.
Visit ago.net for full details on Jean-Michel Basquiat: Now's the Time exhibition and events…and the schedule is full!
Quotes by Jean-Michel Basquait that says it all…
"I don't listen to what art critics say. I don't know anybody who needs a critic to find out what art is."
"The more I paint the more I like everything."
"I don't think about art when I'm working. I try to think about life."
"I wanted to be a star, not a gallery mascot."