Recently I went to an amazing dessert spot called Sugarhill Desserts aka Cheat Day Heaven! They offer so many options for you to choose from, anywhere from keto-friendly to vegan, gluten-free and even eggless.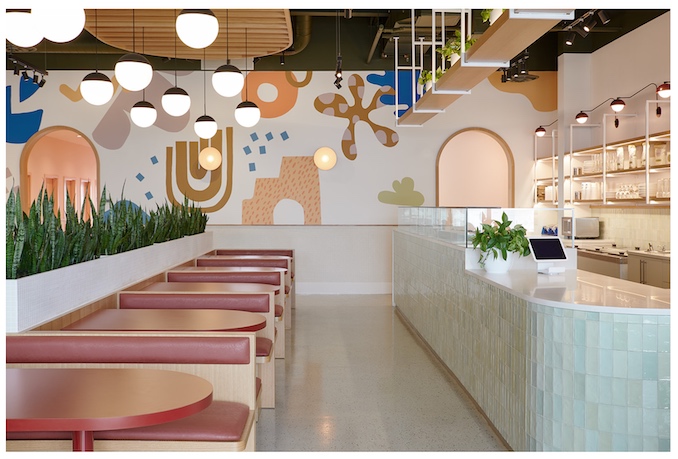 Sugarhill Desserts is located at 9100 Jane St., Unit 48 & 49, Vaughan, ON L4K 0A4 which is super close to Canada's Wonderland. The interior of Sugarhill Desserts has beautiful neon signs, perfect lighting and they have a sophisticated yet warm atmosphere. The seating is comfy and perfect for going by yourself or even with a group. They offer indoor seating and an outdoor patio. There are so many cute touches within this spot such as the paint on the walls, the tile, and all the greenery. The interior is trendy and has so many spots for the perfect photo op that is very warm and inviting.
On to the desserts, I have tried their Superfudge Slice, Cookie Monster Waffle, Nutty Professor, Sweater Weather Waffle and the Times Square Slice. The portions are very generous and can be easily shared by 2 people. The Superfudge Slice has chocolate fudge cake, vanilla ice cream and milk chocolate sauce ($17). The cake had the perfect level of fudge to go with the ice cream and milk chocolate sauce. The Cookie Monster Waffle has dark chocolate ice cream, oreo pieces, kitkat pieces and white chocolate sauce ($19.50). The combination of toppings blend with the fluffy waffle to taste decadent and delicious. The NuttyProfessor Waffles has hazelnutto ice cream, strawberries, bananas and nutella sauce ($19.50). This waffle has a great balance because there is sweetness (from the waffle, ice cream, and sauce) and the fruit helps to balance out the dessert for a great experience. The Sweater Weather Waffle consisted of royal saffron ice cream, warm apple crumbs, cinnamon crumbs and caramel sauce ($19.50) and is perfect for the fall and winter season because of the warm apple crumble. Last but not least, the Times Square Slice had New York cheesecake, strawberries and strawberry puree ($19.50). The filling was so creamy and went perfectly with the fresh strawberries. All of the desserts that I tried at Sugarhill Desserts were perfect for any sweet tooth and they have so many options too. It's a dessert lover's paradise!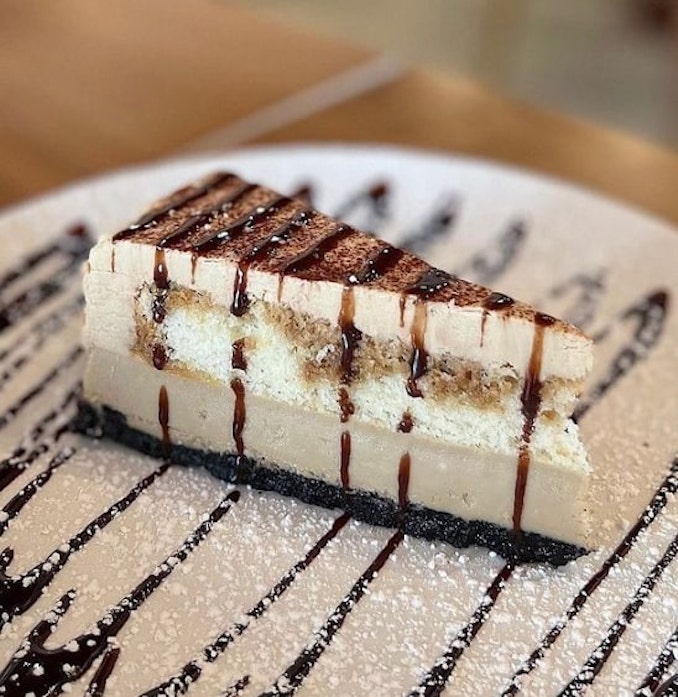 They also have some wonderful new options on their menus such as their Croffles, Slushie, Tiramisu Cheesecake and their Crystal Palace Waffle. The Croffles are their latest item and this dessert has been trending a lot on Tiktok too. It is a mixture of croissant and waffle which has the perfect texture as well as fluffiness. Some of their amazing flavours of Croffles include cookies and cream (has oreo bits, condensed milk and vanilla ice cream), and strawberries (has strawberries, strawberry sauce and vanilla ice cream) which are completely loaded with topping. The Tiramisu Cheesecake seems to be the perfect combination of two great desserts, tiramisu and cheesecake! Their cool Slushies look like the perfect, refreshing drink for the hot weather soon approaching. It's a great spot to visit after a long day shopping at Vaughan Mills Mall or Canada's Wonderland!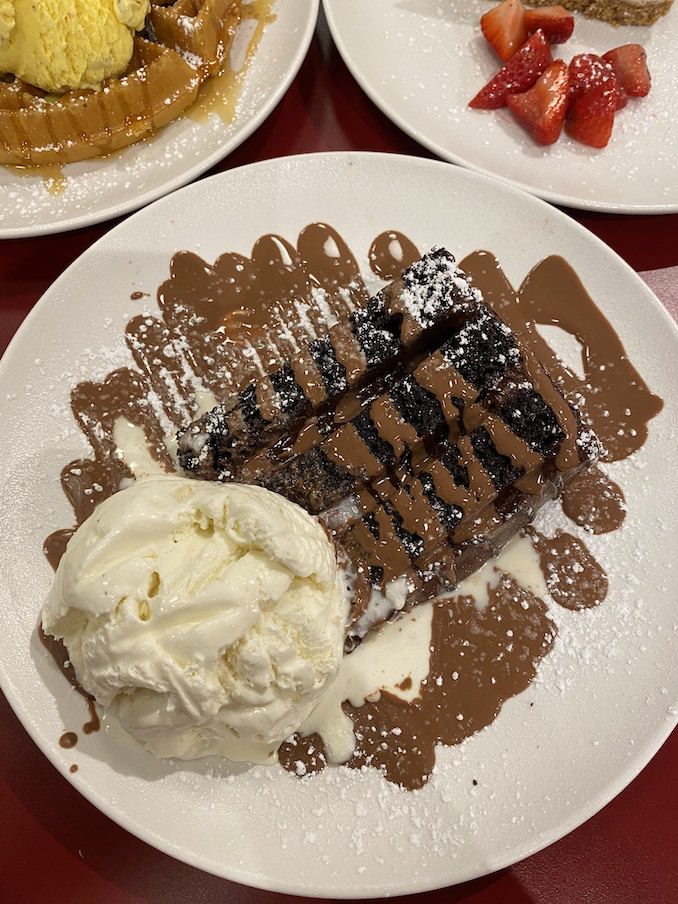 Overall, I would rate this place 9.5/10 stars. They have great decor and delicious desserts curated for any foodie. I would recommend trying out their eggless waffles loaded with toppings and decadent cake slices. Check them out on their website or on their Instagram!