Giving Tuesday, which always fall on the date after Cyber Monday, is a reminder for us to take time to consider those who are in need. After we've scored those deals and sat down to take inventory of who we've bought what for, it's a good feeling to know that the money we've saved can also be redirected to causes we'd like to support. It doesn't take much to make a difference in someone's life. Toronto is a diverse city with many needs. With that in mind, here are some charities that we've come across recently.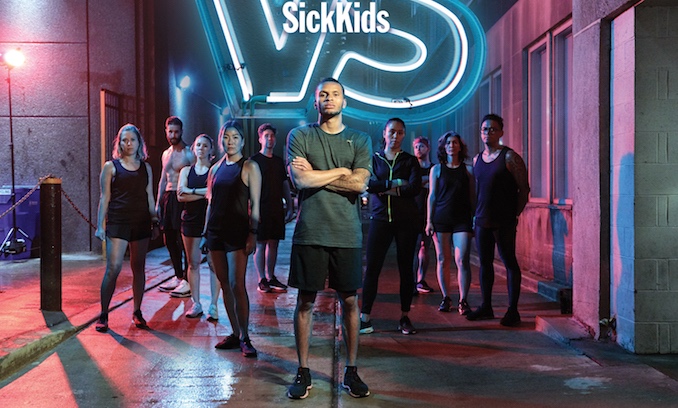 UforChange: provides young people, ages 16 to 29, from all over the Greater Toronto Area, with creative and practical skills in a supportive and collaborative environment to help them thrive as entrepreneurs and professionals. Operating out of its Regent Park studio, UforChange has served over 2,450 youth with over 612 program graduates, 323 enrolling in post-secondary education, and over 1,220 youth finding opportunities to volunteer and work in the arts. The organization began in the heart of St. James Town where the community was lacking an arts organization. Their Core Arts program includes 8-month courses in Fashion Design, Photography, and DJ Arts that teach youth the fundamentals of each subject and also provides them with opportunities such as post-secondary education support, non-traditional educational programs, access to paid and unpaid industry opportunities, and more. Beyond their Core Arts program, one of their biggest initiatives is Workshops in the 6ix, which provides youth unable to commit to the 8-month program with short-term, high-impact forums in a variety of arts-related topic and taught by industry professionals. They are accepting donations.
HelpOurPetsTO:    There are a number of pets living on the streets with the homeless community in our city and they are often forgotten about. Winter weather is here and they are urgently in need of donations of items such as blankets, sweaters, coats, food, leashes, and poop bags. Items can be dropped off at various locations in the city including Park9 Urban Dog Playcare & Spa (Distillery and Pearson), Liberty Village Animal Hospital and pick up can also be arranged. Drop off items before December 16. Items will be donated to the Fred Victor Centre.
Happy Place partners with Jessie's Centre and Toy Mountain: The new immersive exhibit with all things to make you happy has announced they are partnering with Jessie's Centre. Net proceeds from the Happy Place Lemonade Stand will go towards the Centre, an organization established to offer comprehensive services to pregnant teens and young mothers and their children facing obstacles such as poverty and social isolation. Happy Place is also partnering with Toy Mountain where visitors can drop off new, unwrapped toys. Holiday hours are in effect.
TOM & SAWYER and Toronto Pet Rescues:  Toronto-based fresh meal makers for pets have partnered with two Rescues in our city this holiday season offering two pet-focused charity items. The Redemption "Paw-liday" Stocking is available and will support Redemption Paws' work to rescue and rehome dogs impacted by natural disasters and climate change. In addition, on December 8th from 11am – 4pm Tom&Sawyer will be hosting a Redemption Paws Pawliday Pet Portrait fundraiser event at the Leslieville location.
Holiday Scruff Stockingsales will raise funds for Save Our Scruff, a non-profit dog rescue with a large foster and adoption program, as well as support their education and advocacy efforts. As further support to fundraising, on December 15th , Save Our Scruff Pawliday Pet Portrait Party at the same location.
Scouts Canada's No One Left Behind Campaign: aimed at reducing the barriers of participating  in Scouting by subsidizing memberships and related costs such as uniforms, outdoor equipment and camps. By donating to the program, Canadians will be helping youth and families who are experiencing financial hardship the opportunities to develop life skills and build friendships, positive self-esteem, a healthy attitude towards the outdoors and engage in community service. Scouts Canada is one of the country's leading youth organizations offering boys, girls and young adults ages five to 26 the opportunities and adventures.
SickKids Crews Vs Limits Campaign: Many of us have visited SickKids Hospital either ourselves or with family and friends. This highly regarded children's hospital is one of the most advanced in the worlds not only in research and care but also in the latest technology. However, the building itself in out of date. SickKids is constantly growing and needs the structure to keep up. The fundraising campaign this holiday season is asking to "join your crew". With every new Crew member, it's one step closer to building a renewed, reimagined SickKids with cutting edge operating suites, more room for families ad more room for the innovative technologies that will deliver better outcomes for children in Canada and around the world. I've associated myself with  the Espresso Crew and donating the equivalent of what one cappuccino would cost me each week. That's just four I can live without per month. No matter your walk of life, your passions, or your hobby there's a crew for you to join. They are urgently in need of 10,000 more people to sign up.
United Way x Pantone x Peace Collective:  Local issues here in Toronto like social isolation, poverty, and homeless can be easy to ignore. United Way and Pantone have partnered to make these issues Unignorable by creating the most unignorable colour in the world. In partnership with Canadian brand Peace Collective, United Way has created a series of Unignorable coloured items just in time for the holidays. The collection includes their signature T-shirt, lunch tote, phone case (S8 Android, iPhone 7, iPhone X)
Let us know about any other charities you are supporting!