Our latest featured local business is called Lending Loop. The company' goal is to connect small businesses with financial investors in Canada. This helps cut the costs associated with middle men and allows a closer relationship between lender and borrower.
We recently chatted with Cato Pastoll (Co-Founder and CEO ) who has worked hard to make sure small businesses have the access to necessary funds despite the difficulties surrounding loans and government funding.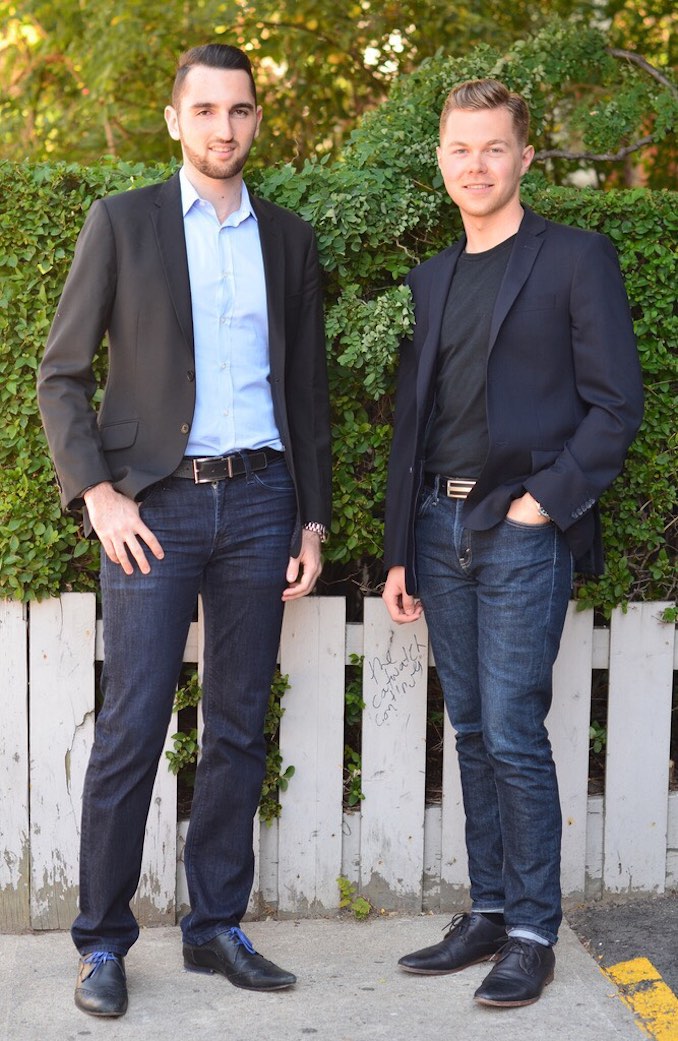 What is your business called and what does it do?
Our business is called Lending Loop. We connect small businesses that are looking for affordable financing with investors (everyday Canadians) who want to lend to them.
By connecting people and businesses directly together, Lending Loop cuts out costly intermediaries and enables promising businesses to access fast and affordable capital while allowing the people that support them to directly benefit.
To date, Lending Loop has helped businesses access more than $32 million in funding with the support of over 8,000 investors who have helped lend to them, earning over $2.5 million in interest to date.
What made you want to do this work?
Lending Loop was born out of a desire to enable small business owners' access to better financial services. The co-founders, Cato Pastoll and Brandon Vlaar, grew up in small business families and saw how difficult it can be for small businesses to get service from traditional financial institutions who mainly focus on larger enterprises.
It became apparent to them that it is incredibly difficult for many Canadian business owners to access affordable sources of funding.Often, the only options left open to borrowers include credit cards, costly merchant cash advances or high-rate loans from private lenders.
That's where Lending Loop steps in, we want to not only provide a reliable source of financing for businesses, we want to partner with companies and support them throughout their life as they continue to grow and thrive. Lending Loop's team is equipped with the knowledge and resources to help small businesses be successful.
This commitment to business' success goes beyond lending. Most recently, the company launched a new platform for businesses to keep tabs on their business' financial health and get access to their personal and business credit scores for free at www.getloop.ca.
What problem does this solve?
Lending Loop offers financing to businesses which was previously inaccessible or far too expensive. Traditional lenders like banks would spend the same amount of time looking at a $50,000 loan and a $5-million loan. This means they simply aren't able to assess smaller applicants profitably, leaving many businesses behind.
Lending Loop's online model allows businesses' loan applications to be evaluated using sophisticated decision models supported by hundreds of data points with a process that takes minutes rather than months.
In doing so, Lending Loop is able to provide a viable option for businesses to access the funding they need to achieve their business goals.
Who are your clientele/demographics?
Lending Loop has two types of clientele, borrowers and lenders (investors).
Our borrowers range from corner shops to trades businesses, small manufacturers, craft brewers, restaurants, e-commerce and retail stores. The typical borrower employs as many as 20 workers and usually generates between $500,000 and $5 million in annual revenue. Their projects include anything from financing a new patio for a restaurant to buying new equipment or getting working capital for a new project.
One of the great parts about Lending Loop is that any Canadian is able to invest, not only the wealthy few. Our investors include thousands of regular Canadians who are just looking for a better place to put their money. We're not discriminatory, so we also allow bigger institutional lenders to invest as they see Lending Loop as a great way to diversify their portfolios with an attractive fixed-income asset class.
How does your business make money? How does it work?
How we make money:
The core of our business model is transparency, so in this fashion, our fees, rates and requirements are entirely transparent too.
We specifically designed our fees to be aligned to the interest of both our investors and our borrowers.
For businesses, Lending Loop takes a one-time origination fee that ranges from 2.5-6.5% as explained on our website. For investors, we charge a flat 1.5% annual servicing fee which is taken off each repayment that they receive. We do this so we're aligned to their success – if they don't receive a repayment, we don't charge a fee.
How it works:
Businesses explain how much money they need and how they want to use the capital. In just a few clicks they can connect their accounting software and bank accounts to the Lending Loop platform to provide data that allows our team to make a quick decision on whether we can provide financing and at what rate. This process typically takes between 5-10 minutes and eliminates the need for a business to spend hours on preparation and paperwork.
Lenders can commit to a particular borrower or simply diversify their investment across many different loans. Borrowers make fixed monthly payments which are provided directly back to the lenders who helped to fund them.
Where in Toronto can we find your profession?
Canadian Small Businesses and Investors can find us at www.lendingloop.ca and businesses can access their credit score for free at www.getloop.ca
What is the best question a prospective customer could ask a member of your profession when comparing services?
What is the benefit of accessing capital through Lending Loop over traditional lenders (banks, credit unions) and other forms of alternative financing (merchant cash advance, etc)?
And here's the answer:
Our rates are much much lower than other alternative lenders, starting at just 5.9%
We have no hidden fees and it's free to apply
We provide fast approval and funding in as little as 2 days
You can repay your loan early without any penalties
What is the best part about what you do? What is the worst part?
The best part about Lending Loop is being able to work with hundreds of incredible small business owners from across the country each and every day. Our team is constantly inspired by the entrepreneurs and business owners that make up our business community as they are fundamentally the backbone of our economy and society.
What is you favourite joke about your own profession?
Mark Twain's famous quote is "A banker is a fellow who lends you his umbrella when the sun is shining and wants it back the minute it begins to rain".
We love that quote because we think it's incredibly true and it's the exact reason we want to break the status quo – to help businesses when they need it the most.
PAY IT FORWARD: What is another Toronto business that you love?
Our team loves On The Way Cafe! They provide a coffee delivery service for offices and have ensured our team always has a fresh cup of coffee in the morning.
Check out their website for more info.