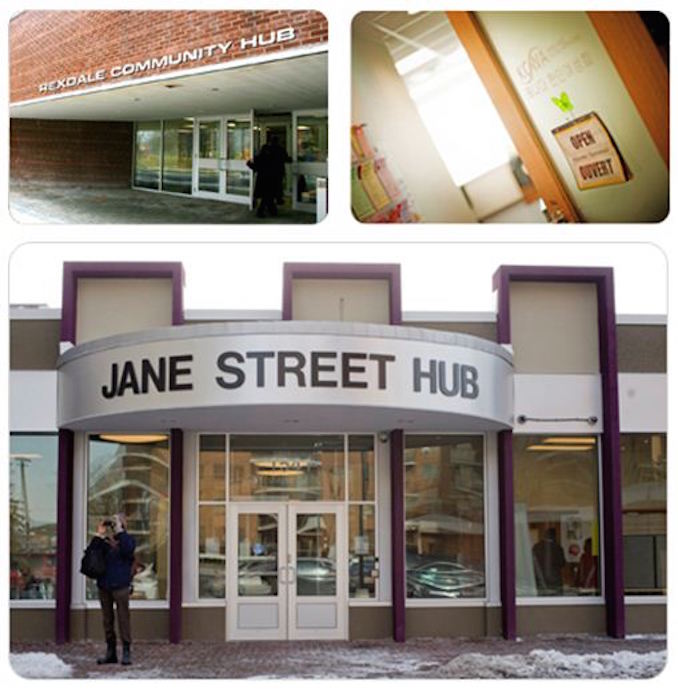 Communities across the GTA do not need to be revitalized. Vitality exists – from Dorset Park to Rexdale, Regent Park to Bathurst-Finch. What we need to do as a city is find better ways to engage, encourage and harness that vitality to create greater community impact. How can we identify the challenges and barriers that communities face to support efforts for positive social change?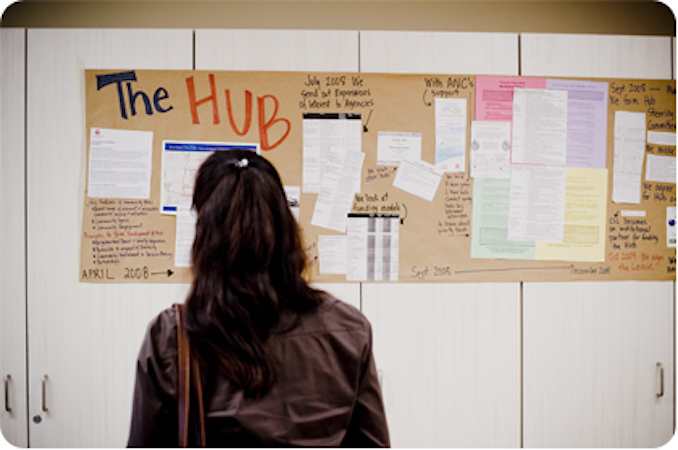 United Way has been hard at work to answer this very question. In 2004, the organization released a report entitled Poverty by Postal Code. It identified a shift in poverty to concentrated areas across the GTA and highlighted that the increase in high poverty neighbourhoods was especially severe within the inner suburbs. United Way took its research to heart and began to formulate the Building Strong Neighbourhoods Strategy that would focus its efforts around 13 "priority neighbourhoods". Labelling them as such was not meant to stigmatize the neighbourhoods or residents, but rather help United Way to prioritize its funding and address the social issues affecting these communities in an adverse way. Part of the vision of the Building Strong Neighbourhoods Strategy was the opening of eight Community Hubs.
Fast forward to today and the United Way can see the fruits of their labour, that of the communities involved, as well as that of their many agencies and volunteers as the last Community Hub gets set to launch in the neighbourhood of Steeles-L'Amoreaux. For community members and agencies involved, it is exciting to see the doors open. In most cases, members and agencies have been involved in the entire process – steering committee meetings, surveys, focus groups, reports, community forums etc. In each neighbourhood, United Way looked to residents and service providers to identify the existing and future priorities of the neighbourhood – whether it be serving seniors, families, women, youth, or newcomers; addressing literacy, food security, or lack of art programs; supporting families or people faced with the challenges of mental health, etc. It was important to develop an effective blueprint for the Hubs to ensure their success.
Through the Community Hubs, United Way is working to create sustainable programming, foster a social environment and create a greater sense of community. Each Hub not only brings together agencies, community members and organizations trying to promote grassroot groups, but also works to revitalize the infrastructure – both physical and social – that exists to support the vital community in each of these neighbourhoods.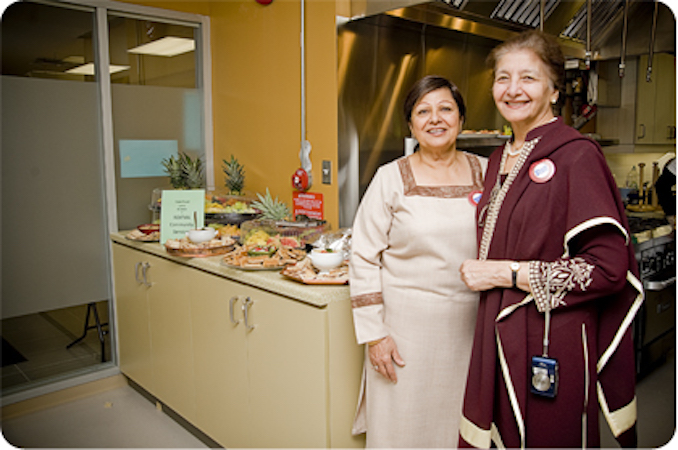 Each of the Hubs have been given a broad mandate to design and create a space that best suits the needs in their given community. They also want a welcoming environment for residents to gather. At the Dorset Park Hub, community art work lines the walls. Through the community consultation process, people expressed the importance of the design reflecting the community. They wanted the space to create a greater sense of belonging for those that walked through the doors. Also, the Hubs have different hours depending on the services they offer and, more established Hubs, have been able to extend their hours into the weekend. The Victoria Park Hub managed to secure a rent supplement grant through Trillium which has allowed them to better support grassroot initiatives that don't have the funds to cover the cost of rent for the space. As the Community Hubs continue their efforts to grow and address the needs of the communities they serve, they will be on the lookout for sustainable programs and strategies to enhance programming and garner funding.
To leverage the knowledge and skills of the members of a given Hub, each provides the space for meetings and concept lunches to create cross training opportunities for member agencies. This allows member agencies and community residents to come together and share expertise, build capacity, as well as raise awareness about various issues that pertain to their work or the members of the community. They are continuously asking "what else can be shared?" in an effort to find new ways to work together to enhance the programs and services, as well as understand and engage different perspectives and different ways of working.
"We want to keep in touch with the community. Even though we are open, we want to make sure there is an ongoing engagement and consultation process… The community changes so much and each partner wants to make sure they are offering the proper services. Hubs are a testing ground for what works best and sharing best practices." explains Laura Harper, Manager of Community Engagement at the Dorset Park Hub.
Want to join the ranks?
Visit a Community Hub – Rexdale, Flemingdon Park – Victoria Village Park, Bathurst Finch, Jane Street, Dorset Park, Danforth, Mid-Scarborough. If you live in one of these areas, go check out your Community Hub and let them know what you think!
Looking to start or already have a grassroots initiative in one of these areas? Get in touch by following the appropriate link just above to the Hub near you.
Want to learn more about the research and reports of United Way? Click here! There are some very interesting reads.
The Community Hubs are redefining Toronto by harnessing the knowledge, skills, understanding and connections that exist inside a community to develop effective programs and services to suit their needs. Each of these spaces can also act as a welcoming environment for someone new to the community, new to Toronto or perhaps even new to Canada.