Toronto has much to offer if you're looking to quench your cultural thirst. The local museums are awe-inspiring architectural works of art all on their own, and they are bound to take you on the wild journey humankind has undergone throughout time.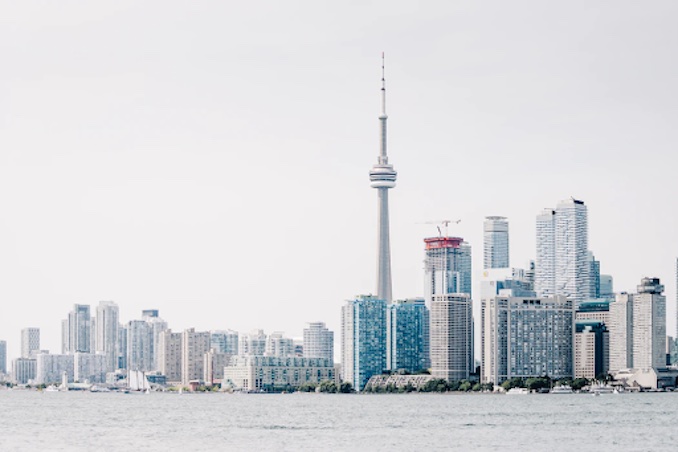 Best of all, some of them will not charge you a penny for visiting. So the next time you're in Toronto, be sure to stop by the following:
1. Bata Shoe Museum
Now here's something unconventional! If looking at a shoe display makes you feel like a kid in a candy store, this is the place to be. Here, you will find shoes and footwear of all shapes and sizes, and the museum is said to hold upwards of 13,000 pieces. The 5-floor building is no less impressive than the collection itself, and by going through it all, you will get a taste of how footwear played a massive role in society throughout generations.
It's a diverse showcasing of footwear with a varied cultural distribution that ranges from China and to ancient Egypt. Additional information is available on Bata Shoe Museum's official website.
2. Museum of Illusions
This museum will make you question your perception of reality, so enter at your own risk. For those brave enough to stare into the abyss, however, you'll be amazed by the cleverness of more than 80 illusions, exhibits, installations, and holograms of different kinds. From turning the gravity on its head and to visual illusions and games that test your problem-solving abilities, the museum's mysteries and wonders will make your time fly by like it's nothing.
In case you're looking for a place to visit with your family and friends, you can't go wrong with the Museum of Illusions. Do you and your kids have the wits to solve one of the impossible knots, brainteasers, and puzzles? Be sure to find out by challenging yourself!
3. Textile Museum of Canada
For those of you who love to feast your eyes on clothing and apparel, in the Textile Museum, you'll find more than you've bargained for. Its collection is almost endless, and the museum houses in excess of 13,000 textiles from every nook and corner of the world. It's something of a mish-mash between beauty and cultural/historical relevance.
On top of that, you'll also discover other types of fabrics such as carpets and garments. If you'd like to learn more about how these are made, you're welcome to attend one of the workshops and seminars that will take you through the know-how and show you all you've ever wanted to know. Last but not least, do keep in mind you always have a choice to either explore on your own or take advantage of a guided tour.
4. Ontario Science Centre
Are you interested in science but somehow found it a bit underwhelming or perhaps even boring in school? Ontario Science Centre will give you a whole new view of what it means to dabble in the world's most magnificent discoveries. It will change your mind. Kids, in particular, are bound to enjoy the interactive setting through which the museum aims to give them an in-depth look into the subject matter.
The whole experience is informative and diverse; from the field of geology, nature studies, and human anatomy, you are guaranteed to leave the museum in a more educated state than before visiting. And if the replica rainforest and the modern planetarium can't hold your interest, nothing will.
5. Gardiner Museum
There is no better place in Toronto for those of you who can't get enough of arts, crafts, and pottery of all shapes and sizes than the good old Gardiner Museum. The collections you'll find inside primarily focus on two types of ceramics: porcelain and earthenware. Altogether, there are 4,000 items on display, and they represent every culture of the world.
And yes, you've guessed it: there are more than plenty of interactive activities to enjoy. Choose between hands-on classes, interactive workshops, and various other programs while taking in the beauty of ceramic art. While you're at it, don't forget to support the work of the local artists and get yourself a nice souvenir.
Also, found a free Wi-Fi network in a museum? Think twice before connecting to it! Some of these museums provide free Wi-Fi to their visitors. While this is not a problem in and of itself, do know that anyone can connect to it, compromising the network's security.
Even an amateur would-be hacker can download a script that allows them to snoop on the traffic that's coming through the web and sticks their nose into your sensitive data. To be safe, always turn on a VPN before connecting to these types of networks. If you're looking for a high-quality VPN, you can consider such options as NordVPN. You might have heard that NordVPN was hacked once, but it has revamped its security and is now the leading cybersecurity tool in the world.
Conclusion 
As you can see, museums in Toronto are as fun as they are diverse and something for every taste. Now it's up to you to take the initiative and explore their offerings to your heart's content!