The Cheesecake Factory has arrived in Canada at Yorkdale Shopping Centre. Doors opened on Tuesday November 21st, just in time for the holidays!
Toronto Guardian had a sneak peek last week and we validated that everything The Cheesecake Factory is known for is true. The food portions are abundant, the menu is extensive, and the cheesecake – to die for.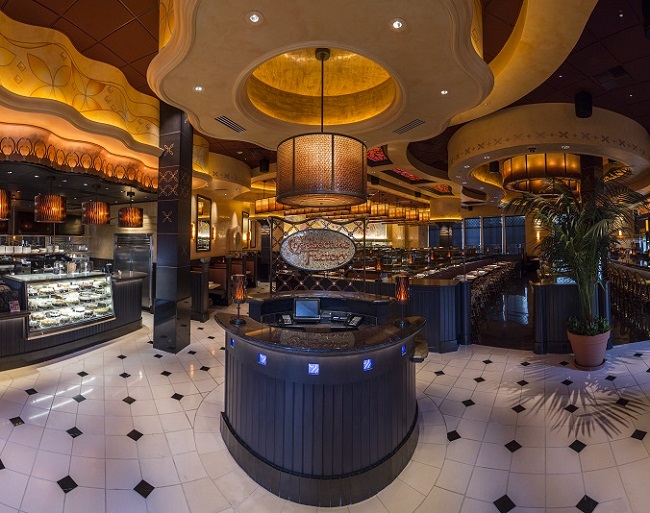 Our favourite entrée was the Chicken Madiera made with juicy sautéed chicken breast, covered in a mushroom madeira sauce with melted mozzarella cheese and asparagus. It was the optimal balance of savoury and sweet. The entrée was served with a side of delicious chunky mashed potatoes, no wonder it's the most popular chicken dish.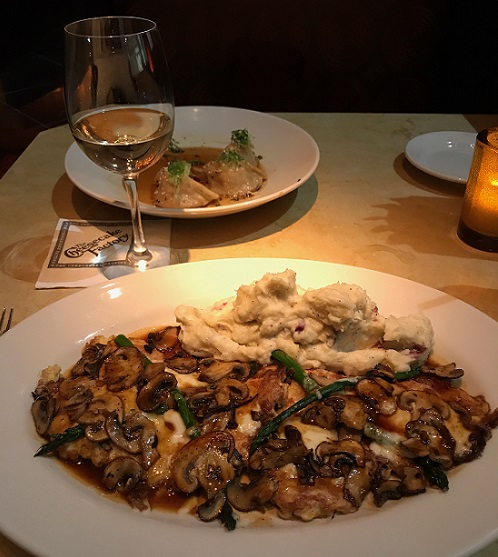 For dessert, our top pick was the Fresh Banana Cream Cheesecake. Not only was it light and fluffy, somehow it was still creamy and heavenly at the same time. Topped with bavarian cream and fresh sliced bananas, we didn't think it could get any more delightful until our server recommended and brought over the hot chocolate fudge to drizzle over the bananas and cream.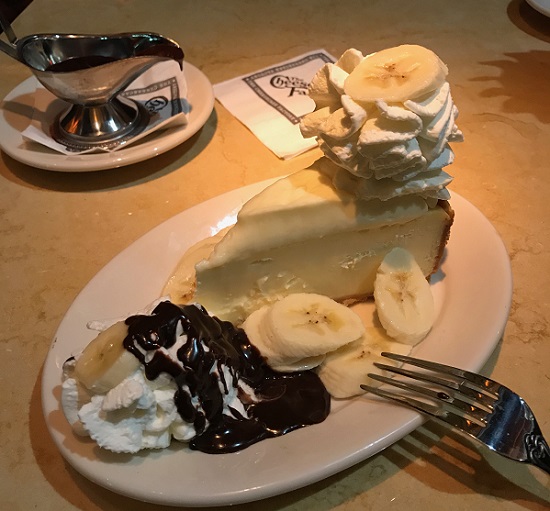 The Cheesecake Factory features over 50 legendary cheesecakes and other desserts. Based on everyone's Instagram feed, the most popular dessert so far has been the rainbow-coloured Celebration Cheesecake with layers of vanilla cake, cheesecake, strawberry, chocolate and luscious vanilla mousse. The colourful layers of cake are topped with a scrumptious cream cheese frosting and confetti. This is one cake you can order even if it's not your birthday! Further to that, get in during the holiday season to try out the limited edition Holiday Cheesecakes.
You'll find The Cheesecake Factory located beside Hudson's Bay. Come with an empty stomach as you'll have over 250 signature dishes to choose from, all handmade in house with fresh ingredients. And of course, save room for dessert.
Check out – www.thecheesecakefactory.com
Follow them on Instagram – @thecheesecakefactoryca