The Festive season is around the corner and many of us are looking at getting into the holiday spirit and booking into some of the city's greatest activities with the family. The gift of experience is magical this time of year and there is no shortage of what to see and do. Here are our top 10 family holiday shows for the year 2017.
A CHRISTMAS CAROL: Ross Petty Productions, Elgin Theatre, November 24 to December 31. A very silly Christmas Carol comes to the stage this year with some familiar and new characters. Dan Chambray returns and Plumbum and Eddie Glen returns as an honourary Elf. Ross Petty family shows are filled with jokes, songs and dances that have become a family tradition for many.
ELF THE MUSICAL: Princess of Wales Theatre, Mirvish Productions. November 21 to November 26. This is the hilarious tale of Buddy, an orphaned child who mistakenly finds himself at the North Pole and taken in by Santa. Unaware that he's actually a human, his enormous size and poor toy-making skills cause him to find the truth. Buddy embarks on a journey to New York City to find his birth father to discover his true identity.
DR. SEUSS'S THE LORAX: Royal Alexandra Theatre, Mirvish Productions. December 9 to January 21. Before "going green" was mainstream, The Lorax spoke for the trees and warned the dangers of disrespecting the environment. This classic story is funny, moving and inspiring full of eye popping colour and great music. Recommended for kid ages 5 and up.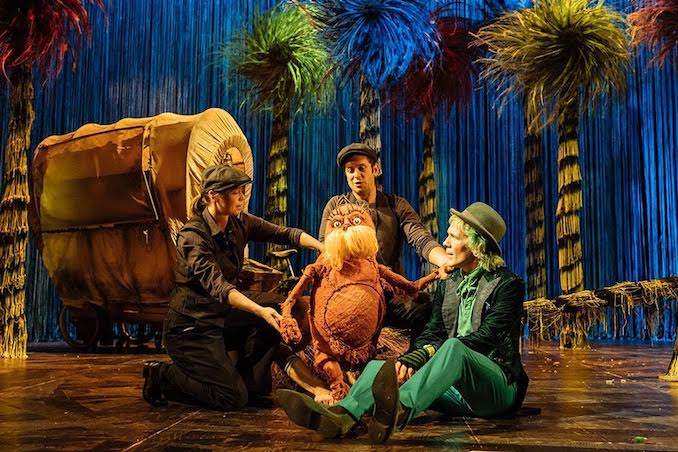 THE SNOWMAN: Toronto Symphony Orchestra, Roy Thompson Hall. December 10th. This beloved holiday film, with live orchestral accompaniment is a holiday treat for youngsters. Recommended for kids ages 5 to 10.
BEAUTY AND THE BEAST: Young People's Theatre, November 6 to December 31. The Disney tale that's old as time is a story of hope. Despite appearances, the pretty Belle and the cursed Beast are not what everyone assumes them to be. But their true selves could be revealed – if they can find each other in time. Recommended for kids ages 5 and up.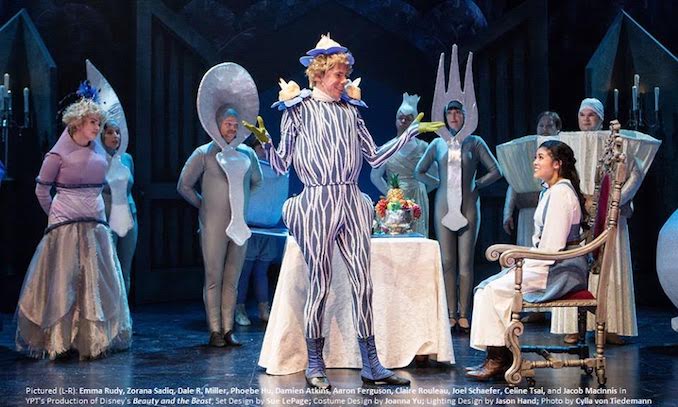 HOME ALONE IN CONCERT: Toronto Symphony Orchestra, Roy Thompson Hall. November 30 to December 2. Experience this classic film like never before as the TSO performs the film score live to picture.
THE NUTCRACKER: The National Ballet of Canada, December 9 to 30. This annual holiday tradition is full of sugar plums dancing in our heads with bright and colourful sets and costumes. A holiday gem that sparks the dreams and imagination of kids of all ages.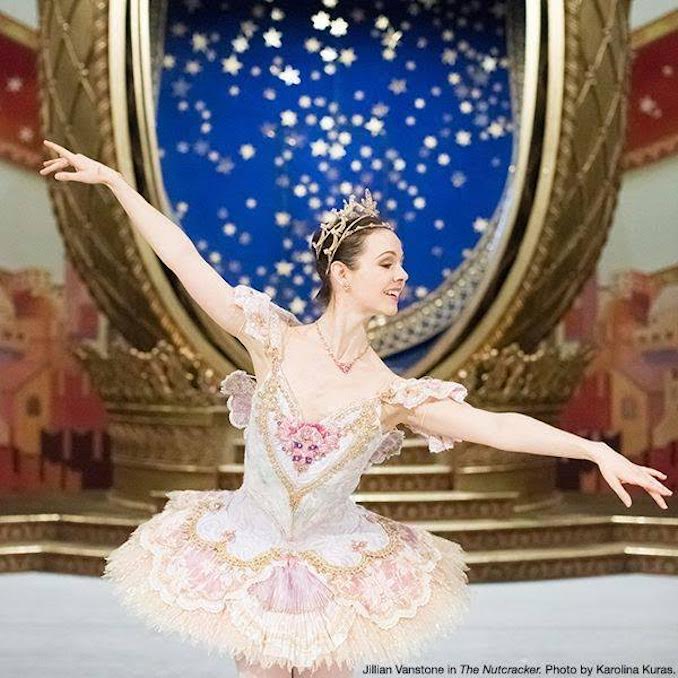 MIRACLE ON MERCER STREET: The Second City Holiday show, December 16 to January 5. Featuring The Second City's adorable puppet troupe and their funny human friends, this tells the story of a 13 year old girl who spends the winter holidays visiting her grandma in the town of Hollydale. But the town is being turn apart as the mayor plans to chop down the town's oldest tree. Who will save the tree and bring peace back to the holiday season? This production is filled with comedy for both kids and adults.
O NATA LUX: Toronto Youth Choir Holiday Concert with Incontra Vocal Ensemble, Christ Church Deer Park, December 12. The choir will present a collection of beautiful seasonal music. Joining the choir is conductor Matthew Otto's Incontra Vocal Ensemble, a project based professional-level group of vocal artists dedicated to promoting excellence in choral music through innovative performances.
DISNEY ON ICE REACH FOR THE STARS: Rogers Centre, December 22 to January 1. This "star-studded" extravaganza features many Disney's most beloved characters performing on ice .You'll see Mickey, Minnie, Donald Ducky and Goofy. Yes, you'll also find Arial, Rapunzel, and Bell. OF course Frozen's Anna, Elsa, and snowman Olaf here…because we just can't seem to "let it go".
THE ILLUSIONISTS: Princess of Wales Theatre, December 12 to January 7. Last time this show was here we were blown away by this jaw-dropping show that features seven global talents. There are four new illusionists and three returning ones. Great for families that will leave you scratching head on "how did they do that?" all night. It may inspire you to do a few tricks yourself!
A CHRISTMAS CAROL: Young Centre for the Performing Arts, Soulpepper Theatre, December 7 to December 24. The most beloved Charles Dickens story has become a holiday tradition for many. Follow Ebenezer Scrooge as he is listed by the ghosts of the past, present and future who help him understand the importance of charity during the holiday season.
PETER PAN: Young Centre for the Performing Arts, Soulpepper Theatre, December 8 to December 31. Pirates, lost boys, a ticking crocodile? J.M. Barry's classic story about the boy who would never grow up is on stage as a musical fun for kids (ages 3+) and adults.