As a photographer I am always looking for ways to improve my work flow and generally make things easier for me. Earlier this week we learned about text neck from local chiropractor Dr. Nekessa Remy and I wanted to share my experiences with a similar issue – carrying around my heavy cameras using traditional straps.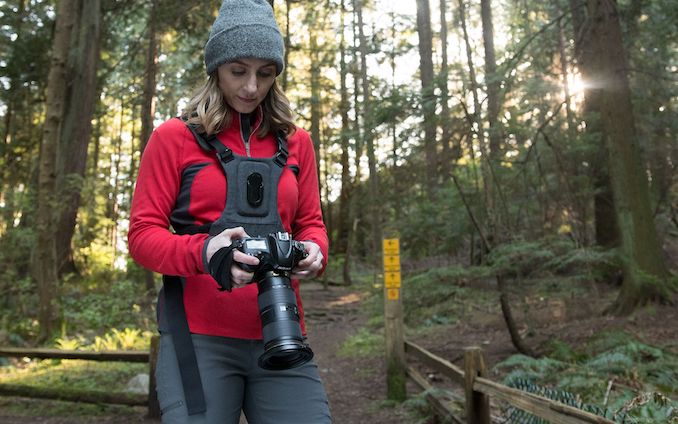 I recently switched to a camera harness system for the outdoors and sporting events, specifically the Cotton Carrier G3 Camera Harness. The support and design helps me reduce the pressure on my neck and back by redistributing the weight so I can go longer before ending my day with aches and pains.
I do a lot of travel photography and am also the game photographer for the Toronto Wolfpack Rugby League Team. Both require being on my feet for many hours while using two cameras with different setups, saving time in between shots with wide and telephoto needs.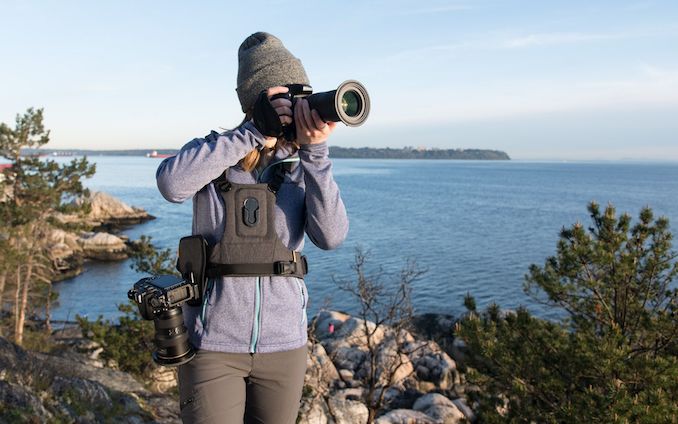 I noticed I would quickly tire and my lower back would strain after a couple hours of carrying the heavy gear. The harness moved the weight, allowing my back to rest easy. One strap goes around your waist while two backpack-style straps go over your shoulders. The harness has a quick lock connection for one camera on the chest as well as multiple attachments for secondary cameras on the sides.
Camera harnesses come in different shapes, sizes and price ranges so it is always good to find one that is right for you. I was looking for something that was low weight and simple to use. I also needed it to have way to clip on lens holsters and other gear I may need for a shoot on the go. The Cotton Carrier G3 has a pouch for my cards, lens caps or filters and also comes with a rain shell in a small pouch that is also clipped onto the harness.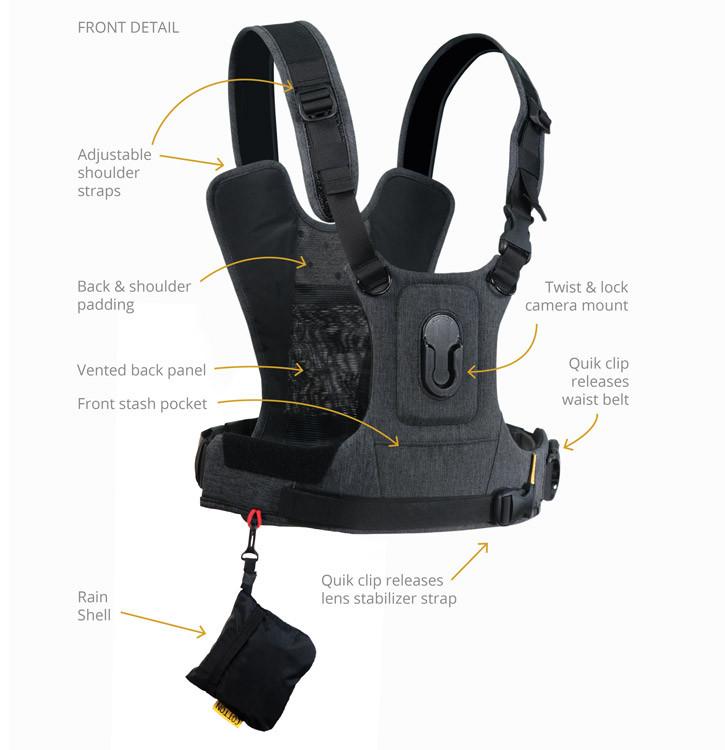 If you have a photographer on your gift list, this may be a perfect present. This harness retails between $120 and $150 but you may find another camera harness that may suit your needs at a lower price.
It is available for order at their website: https://www.cottoncarrier.com/