Rainbow Songs Foundation shows how music can change the lives of many people by teaching families and young children how to make music. Recently, we chatted with Rainbow Songs Foundation to learn about how big of an influence music is on people.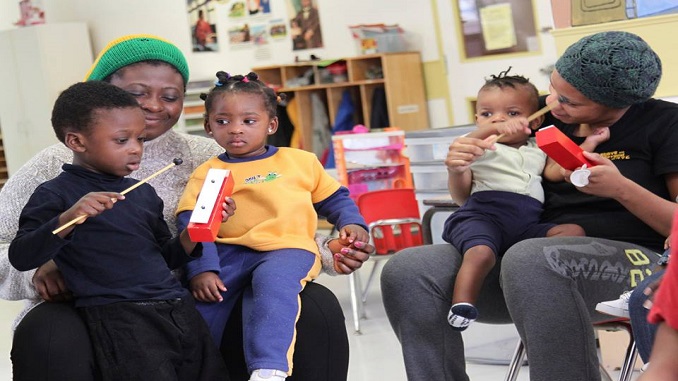 Describe your charity/non-profit in a few sentences.
Now entering its tenth year, Rainbow Songs Foundation provides interactive music programs to families with young children staying in emergency short and long-term shelters in the Greater Toronto Area.
What problem does it aim to solve?
Young families are the fastest growing demographic within the shelter system in our city, facing issues like domestic violence, poverty, and homelessness. These issues dramatically impact the social, emotional and intellectual development of children, perpetuating and widening the gap between the economically advantaged and disadvantaged in our community. By giving parents the skills and tools to make music with their children, our programs seek to make a real difference in families' lives today and in the future.
When did you start/join it?
Rainbow Songs Foundation started 10 years ago. I joined the Board of Directors as a volunteer last year.
What made you want to get involved?
Like many other GTA parents, my son was lucky enough to attend Rainbow Songs music class and I saw, firsthand, the impact that exposure to music had on his development and engagement. I believe all children, regardless of their socioeconomic status or housing status, should have this opportunity.
What was the situation like when you started?
I don't believe most of the shelters had formal music education for their young residents before the Rainbow Songs Foundation program began.
How can our readers help?
Rainbows Songs Foundation is an all-volunteer organization funded completely through the generous support of community members like you. Because we are such a small organization, every dollar really counts. Your donation directly impacts the families we serve. Donations can be made directly to RSF, or through a FlipGive account or an EchoAge event.
Do you have any events coming up?
Family Fundraising Fair on April 13, 2019,  – 583 Danforth Ave, Toronto
Buy tickets by March 15th for discount.
Where can we follow you?
Twitter | Facebook | LinkedIn | Website