Children's Aid Foundation of Canada is the country's leading national charity dedicated to improving the lives of children, youth and families. We spoke with Valerie McMurtry, President and CEO, to find out more about them.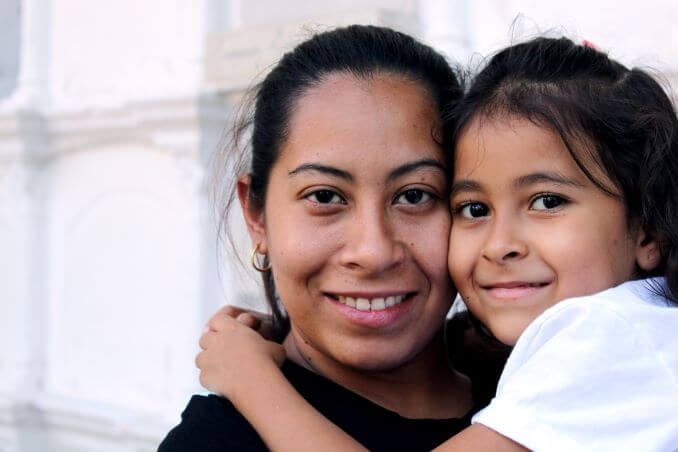 Describe your charity/non-profit/volunteer work in a few sentences.
Children's Aid Foundation of Canada is the country's leading national charity dedicated to improving the lives of children, youth and families involved in the child welfare system.
We strategically raise and grant funds, and develop programs that are delivered in partnership with 74 child- and youth-serving agencies in across Canada, with the objective of reaching the unique and diverse population of children, youth, and families involved in child welfare.
What problem does it aim to solve?
Across Canada, 235,000 children and youth living with their families are considered at risk of abuse, neglect or abandonment. If these children are removed from their family homes and placed in government care, they face many barriers to success and are significantly more likely than their peers to experience poor academic, social, employment and health outcomes. Less than 50% of youth in and from care graduate from high school and youth from care are 200 times more likely than their peers to experience homelessness. Additionally, four in five are diagnosed with special needs and nearly all kids involved with child welfare have experienced childhood trauma.
Children's Aid Foundation of Canada fills the gaps between what the government is able to provide and what vulnerable young people need to move confidently forward and create a bold vision of success for themselves.
We believe that every young person in every part of Canada deserves every opportunity to thrive. And as a fundraising organization, we believe that there is a special power that is created when philanthropy and community-based partnerships combine, and through this power, we can help young people involved with the child welfare system go from surviving to thriving.
When did you start/join it?
I joined the Children's Aid Foundation of Canada in 2014.
What made you want to get involved?
The opportunity to lead a national organization devoted to backing children and youth who need and deserve our attention and resources I have seen children and youth who have been dealt a bad hand in life, and who through no fault of their own face difficult odds – in overcoming their situations and breaking what is often a generational cycle of poverty, low levels of education and poor mental and physical health.
What was the situation like when you started?
In some respects, the same as it is today: supported by amazing volunteers and incredibly generous donors who believe in the potential of our children and youth. We were smaller back then but now we have the capacity to build larger-scale programs that can have an impact and create change.
How has it changed since?
The Foundation has evolved tremendously since it was first established over 30 years ago, from a Toronto-based charity back then to a national organization that is now an ally and advocate for children, youth and their families at risk.
What more needs to be done?
More needs to be done to better support families who are vulnerable so that fewer children and youth enter or grow up in government care. Establishing programs and resources aimed at strengthening families, where parents can get help and access to the resources they need, will allow children and youth to stay at home and prevent them from entering care in the first place.
For children who are living in government care, we need to create more resources so that kids have the opportunity to graduate from high school at the same rate as their peers. In February, we launched Big Steps to Success, a national mentorship program with Big Brothers and Big Sisters of Canada, to help improve educational outcomes for children and youth aged 7 to 14 involved with child welfare. By connecting young people with a mentor who can provide dedicated support, they can stay on track academically and have a better chance of graduating from high school. We are also concerned about the 2,300 youth who transition out of care each year, some as young as age 18. They are suddenly all on their own. Young people leaving care are expected to assume adult responsibilities like finding employment and a place to live, paying rent and cooking meals – often without a high school education or a support network of any kind. Through donations, we are looking at ways to help provide educational and employment resources they need to successfully navigate independence and create a brighter future for themselves.
How can our readers help?
Readers can take the Stand Up for Kids pledge and become an ally by showing our country's children and youth who in vulnerable situations that they are not alone. They can also join our Stand  Up for Kids: Futures Transformed Campaign. Every donation directly supports improved outcomes for our priority populations: children and families at risk, children and youth living in government care and youth transitioning out of care.
Do you have any events coming up?
Yes, if you know someone who is making a difference in the lives of kids that are in or transitioning from the child welfare system, we want to hear from you! We are looking for community nominations for our Lynn Factor Stand Up for Kids National Award, which recognizes Canadians whose efforts have made a positive difference in the lives of abused, abandoned, and neglected children and youth.
Where can we follow you?
PAY IT FORWARD: What is an awesome local charity that you love?
Charities focused on helping families and youth-at-risk who have faced unprecedented challenges during the pandemic.