The new show from Ballet Creole, KAMBULE, will have you dancing calypso in your seat. KAMBULE delivers an explosion of colour, energy, and irresistible beats. This show is a cornucopia of Caribbean carnival influences and history, and features traditional Mas folk characters like Belly Woman, Masquerader, Midnight Robber and Dragon as part of the storytelling. The action on stage moves dynamically from dance, song, spoken word, and then back to dance again, all the while accompanied by live drums, steel pan and even a conch shell horn. Show runs till Sunday, May 14th at Fleck Dance Theatre, Harbourfront Centre.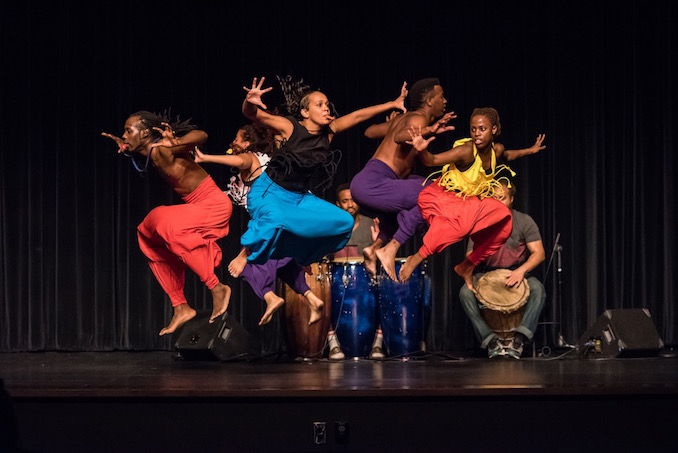 Ballet Creole combines traditional Caribbean and African dance styles and the power of drumming with the Katherine Dunham modern dance technique and classical ballet to communicate culture and spirit. Ballet Creole is considered at the forefront of contemporary Afro-Caribbean dance and has been labeled as the forerunner of Blacks in Dance in Canada.
KAMBULE is the Canadian premiere of new works by Ballet Creole Artistic Director Patrick Parson and Associate Choreographer Gabby Kamino with live drumming by the Creole Drummatix.
***
The Circus Is Coming!
Final May 2017 shows for the NextSteps Dance Season
May 19–20 Circus Sessions' Femmes du Feu, this show is the result of a week-long creative laboratory involving 15 national and international contemporary circus artists. Come see the awesome results of their residency in a brand new creation – Femmes du Feu. Co-produced with Harbourfront Centre. Tickets $20.
May 26–27 Serious Games, Canadian Contemporary Dance Theatre David Earle's classic Serious Games and Deborah Lundmark's Rain Horse, includes a live performance by harmonica maestro Carlos del Junco and The Blues Mongrels trio. Tickets $38.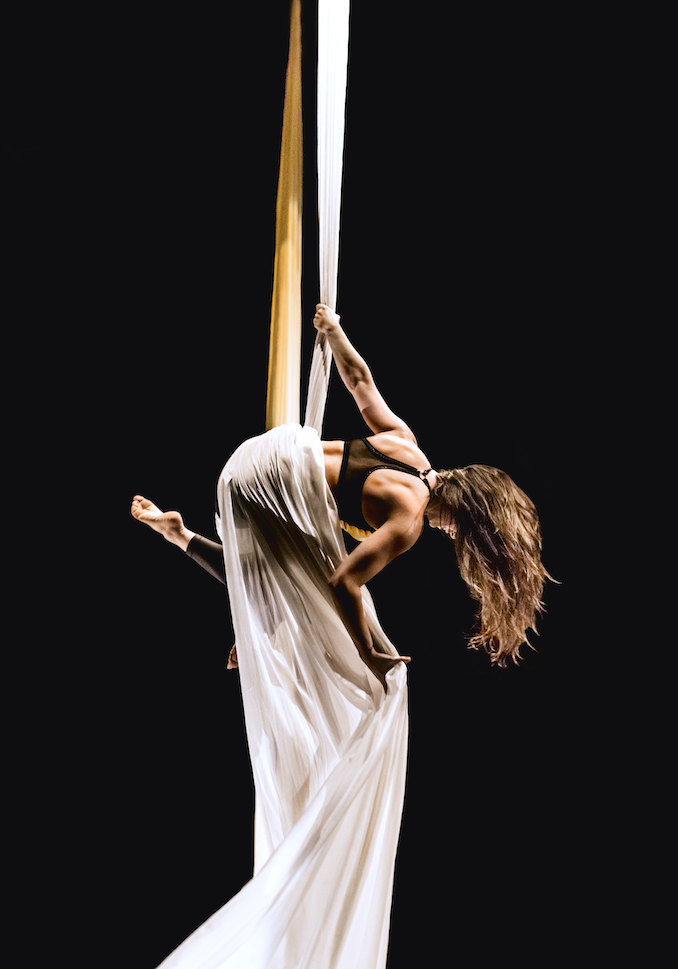 Harbourfront Centre wants to make it easier to take the next step. The 4-Ticket and 8-Ticket Flex Passes are available to suit individual needs. Discounted rates are available through CultureBreak, for full-time students and people under 25 years of age, at just $15. Seniors, groups and arts workers are also eligible for discounted rates.
Visit harbourfrontcentre.com/specialoffers for more details.
This NextSteps dance series captures the diverse nature of the Canadian dance landscape and explores concepts of identity. Featuring performers of different ages, races and gender expressions. For over 40 years, Harbourfront Centre has been a leader in helping to promote, cultivate and redefine dance in Canada.
For upcoming dance series information, visit harbourfrontcentre.com/nextsteps or call 416-973-4000.