Having met at a ballroom dance camp at the age of seven, Maria Shalvarova and I have been friends ever since. These days, we live about 15 minutes away from each other and see each other at least a few times a week. In the past, however, we lived about 40 minutes away from each other and without our own cars (or even cell phones), it was always difficult to keep up with each other outside of dance class. Being the determined people that we are, we did often defy our parents' rules and take 2 hour trips on multiple buses to see each other…. I guess you could say we were very committed!
One day, Maria stopped coming to dance altogether, and just like that, we lost touch. It was to my surprise that after years of no communication, when I had almost forgotten why we were such great friends to begin with, I was in the lobby of a dance studio after a long practice and there was Maria, with the biggest, most excited smile on her face. I'm not quite sure whether she just grew up or I had forgotten what she looked like, but I almost didn't recognize her. Interestingly enough, with Maria, no matter how much time we didn't see each other for, we would meet again and it was always as if nothing had changed.
When other people ask me to describe why I'm so eager to spend so much time with her and why I'm so sure of our friendship, all I can say is that it just works. Even though we both always laugh that we are annoyingly head-strong and (characteristically Aries of us) stubborn, the good things in our friendship are something that is very rare to find. So why is it that Maria and I both put up with each other's very difficult personalities? For me it's because she's such a soulful, intelligent and passionate person. With her it's very easy to sit there for hours and discuss everything from what we had for breakfast that day, to aliens, to our purpose as individuals. She's the kind of person that strangers open up to, because they feel her genuine care and lack of judgement. Maria is the kind of person to offer her love and wisdom when you've hard day, but also kick your butt if you've been sulking for too long, because she wants to see those around her be strong, happy and, always learning and evolving….no wonder she's such a good coach!  As her and I always say, "Soul sister, I refuse to share you with anyone!"…we also get along because we are very silly, her students can tell you about that. One thing is for sure, I thank whatever brought us together daily and those that know her will always agree.
Oh and one last fun fact: everyone always compares her to Megan Fox…green/blue eyes, beautiful slender figure, black hair. In actuality, Maria is naturally almost blonde, so if you want to hear a funny story, ask her what led her to dye her hair jet black one day — just don't listen to her if she blames it on me!
– Olga Danilova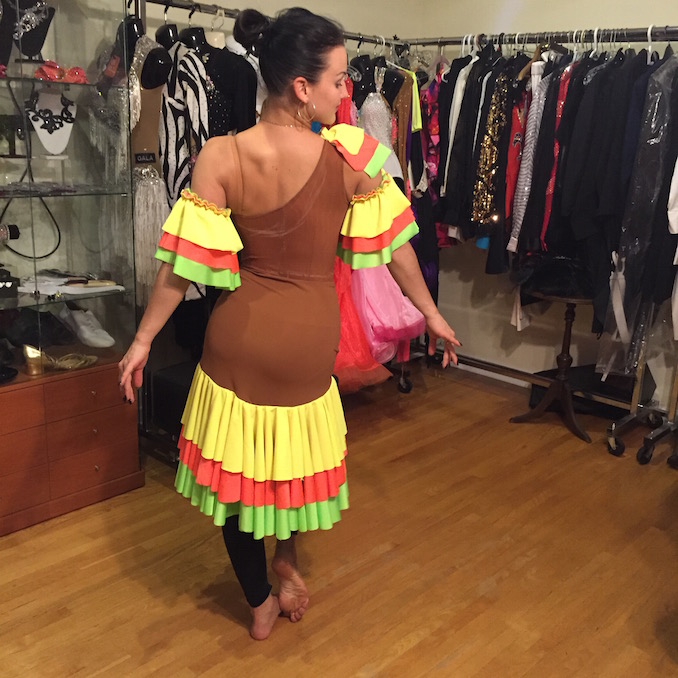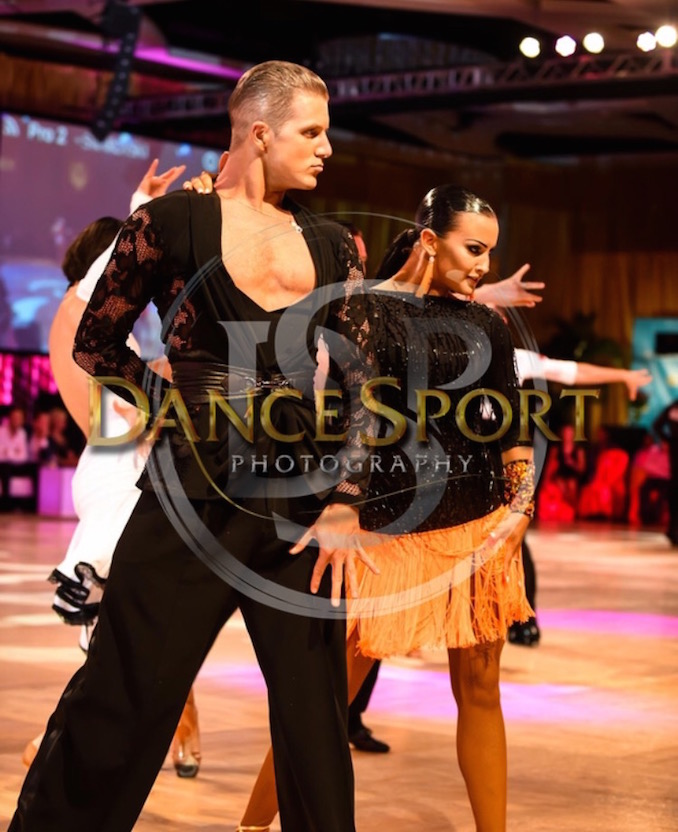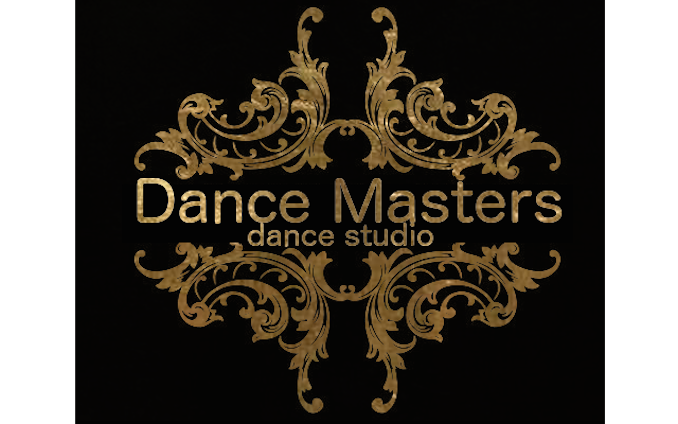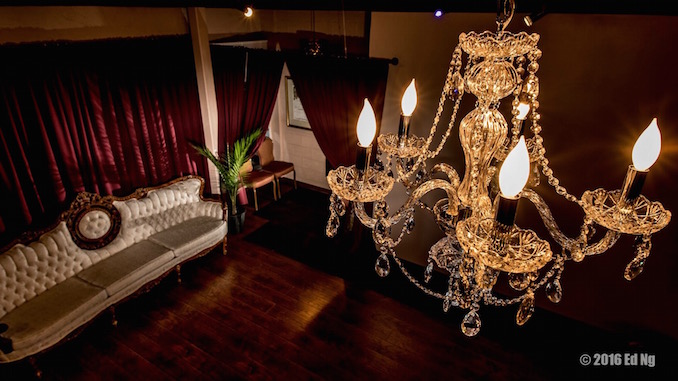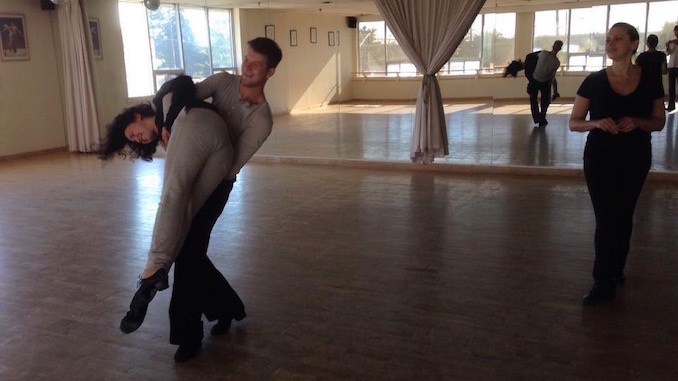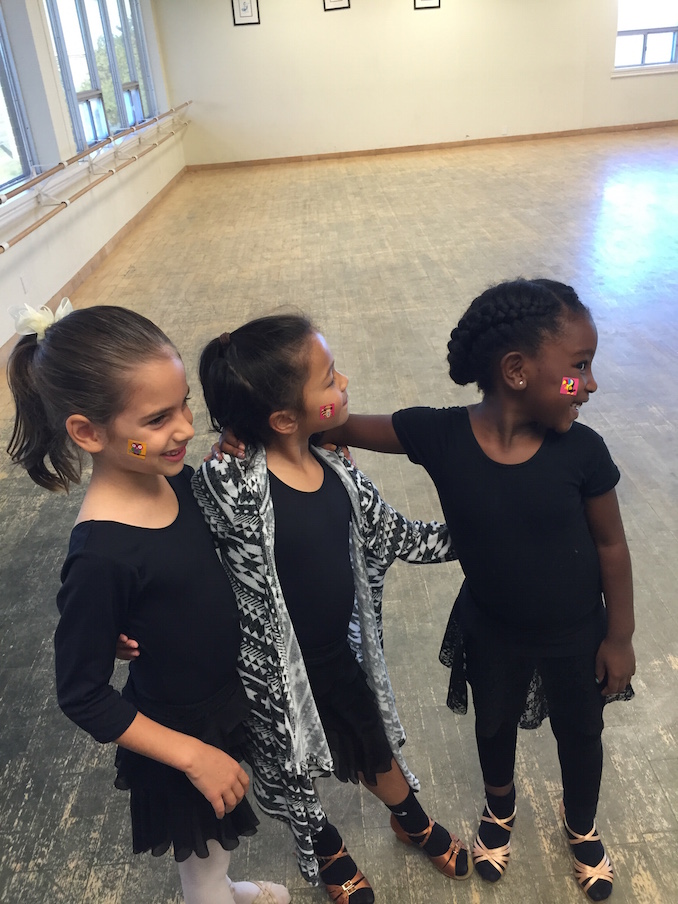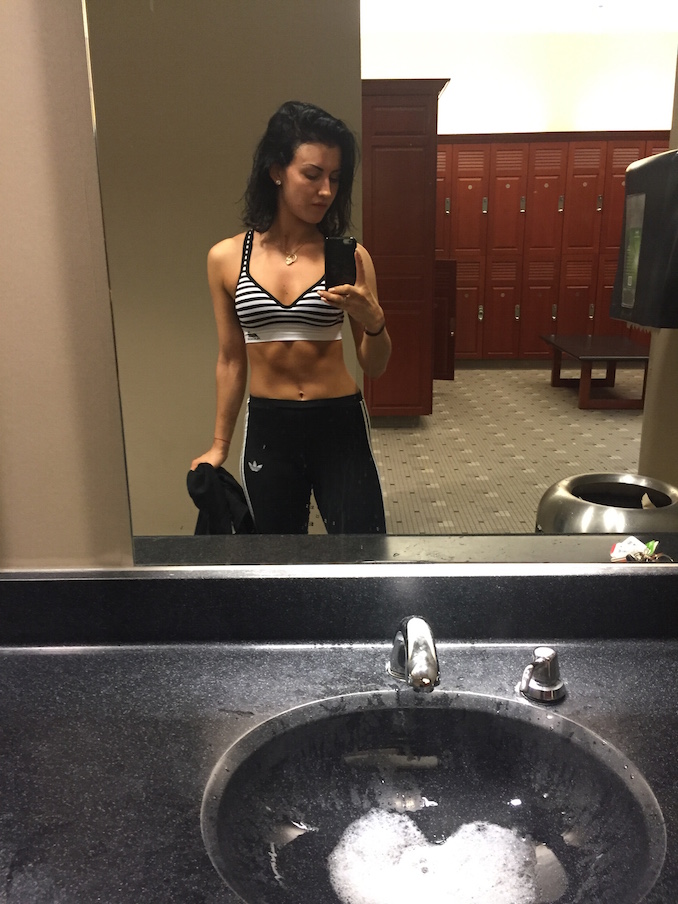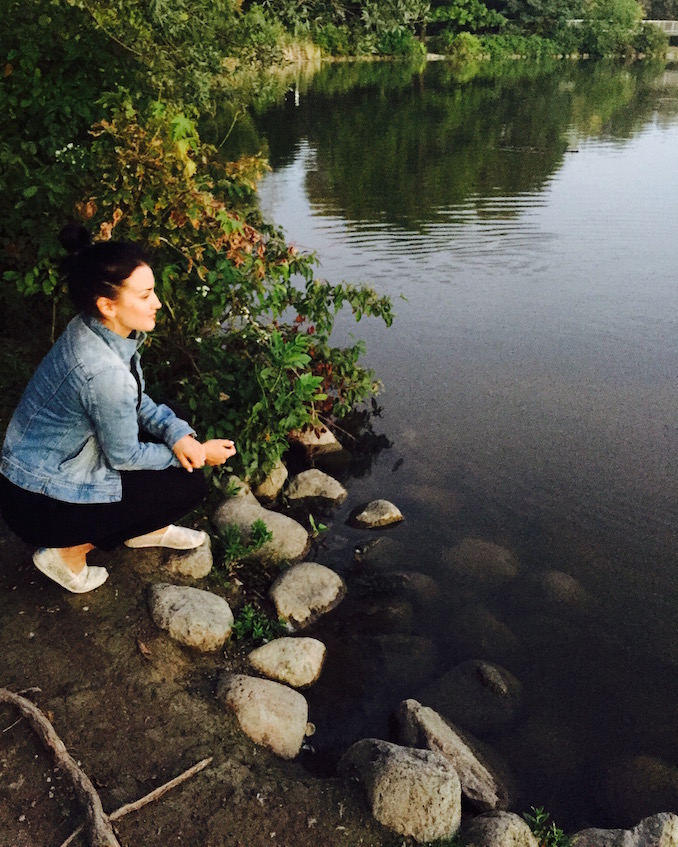 ***
What hood are you in?
I grew up in North York, near Yorkdale Shopping mall, in a small area everyone called "Neptune." It was definitely the hood of all hoods, quite often I would come face-to- face with the SWAT team crouching around a building ready to bust an operation. Luckily though, as most immigrants, my parents paved the way for us to have a better life here. So now my hood is in Richmond Hill, which if you ask me is like a total farm with not a single sky- scraper in sight and I love it.
What do you do? 
I love this question because it's so multi-layered. Firstly I'm a daughter, a sister and a loyal friend. Then, I'm a professional Latin dancer and Canadian champion, teacher, choreographer, and student… and as of late a manager at the best studio in the WORLD, Dance Masters Dance Studio (I'm not biased, I'm very realistic!). If you love to dance American and International Latin and Ballroom – come visit us www.dmasters.ca.
What are you currently working on?
My professional partner, Alon Gilin, and I are international competitors so we are always focusing on perfecting our art, our style, our dancing. We practice every day, constantly improving ourselves because unlike any other dance style, we don't have an off-season.  As of late we're producing a commissioned piece for the Fall For Dance North festival. It's very exciting as it'll be on the Sony stage in downtown Toronto, with a huge array of Canadian and international dancers that'll captivate you and inspire.
Where can we find your work?
You can find our work in our busy and bustling new studio in Vaughan – Dance Masters Dance Studio where we are constantly showcasing the fresh talent of our students and do a special performance ourselves.  And as mentioned above – buy your ticket to the Fall For Dance North art festival coming up this October. We will showcase our work there – we're very excited. The festival runs October 5 – 7 and tickets are only $15 each for any seat! You can find more information at http://www.ffdnorth.com.
Our commissioned piece will be the combined work of a team of people, who I can't help but mention: Our main coaches Aigars Stolcers and Agita Baranovska, and Cabaret choreographers Egor Shalvarov and Alla Profatilova.