Uniqlo opened it's first Canadian store at the Toronto Eaton Centre and I don't recall ever seeing such a crowd embracing a retailer quite like this. Thousands of die-hard fans visited the two-level store to take it all in on opening day. A 2nd location will open at Yorkdale Shopping Centre on October 20th.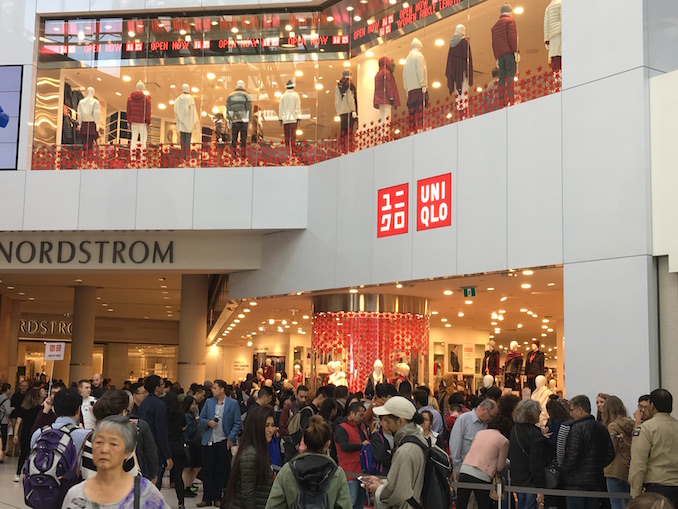 Uniqlo is a Japanese casual wear designer, manufacturer and retailer that was founded by Tadashi Yanai in 1974. The now global brand is known for its stance on global responsibility that ensures nothing is wasted and everything is well thought out from the sales floor to manufacturing to management.
In addition to their global responsibility, the company also believes in a local responsibility. So, for a few months I've been keeping an eye on their activity prior to opening. I had noticed that one of the company's first actions in Toronto was to source local shops to collaborate with. Shops such as Souvenir, Blacksmith Cycle, Drake General Store, and Monocle were all approached and subtly partnered with.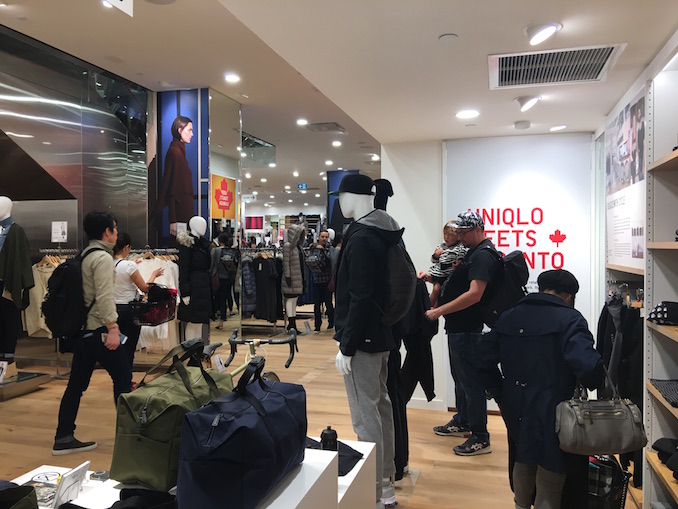 Souvenir (1232 College Street) is a small shop that features contemporary art and design from textile to ceramics and photography by Canadian Artists. Owner Danielle Suppa tells us that Yasuhiro Hayashi, Uniqlo's Chief Operating Officer, and another representative, were scouting stores and visited her shop one day and looked around. "I didn't know who they were but thought they were lovely and they were asking a lot of questions. I thought they were just really nice customers." said Danielle. The next day she received a call from Uniqlo and they asked if she would be interested in a collaboration. "I was already a customer of Uniqlo from travelling to Asia and in the States. I'm drawn to the line's more minimal and clean looks. It's really hard to find beautiful, quality basics elsewhere that are affordable with such quality."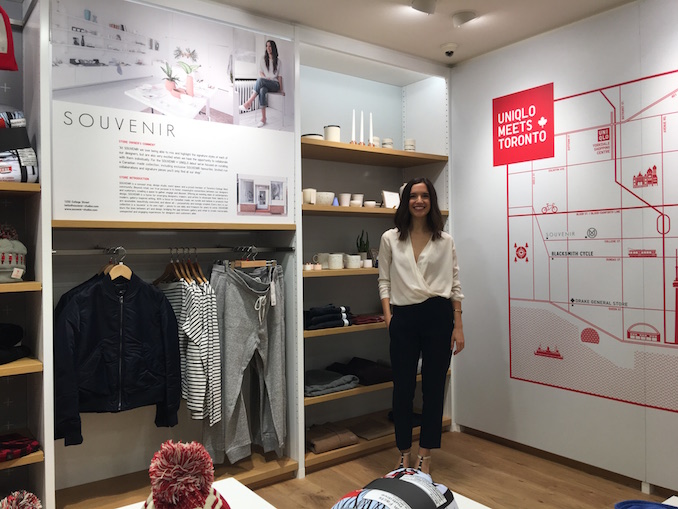 Danielle was definitely interested in the partnership. Uniqlo invited her to select pieces from the brand's line that would best suit her store's aesthetics and philosophy. A capsule collection was created that was offered at Souvenir.  "They wanted to make sure that we selected products that fit our shop but also, all the stores that collaborated also had different pieces which made it so very unique."
She explained that in the eyes of Uniqlo they had noticed that Souvenir had a bit more of a feminine touch compared to the other shops so she was able to selected pieces that suited the store's colour palate and Danielle's personal taste. People only knew if they had followed mentions on social media. Danielle mentioned that the collaboration worked much better than she had thought . "For both of us it was an exciting opportunity. For such a small store like mine and  a large global brand to partner up means a lot not only to me as a  business but also as a customer."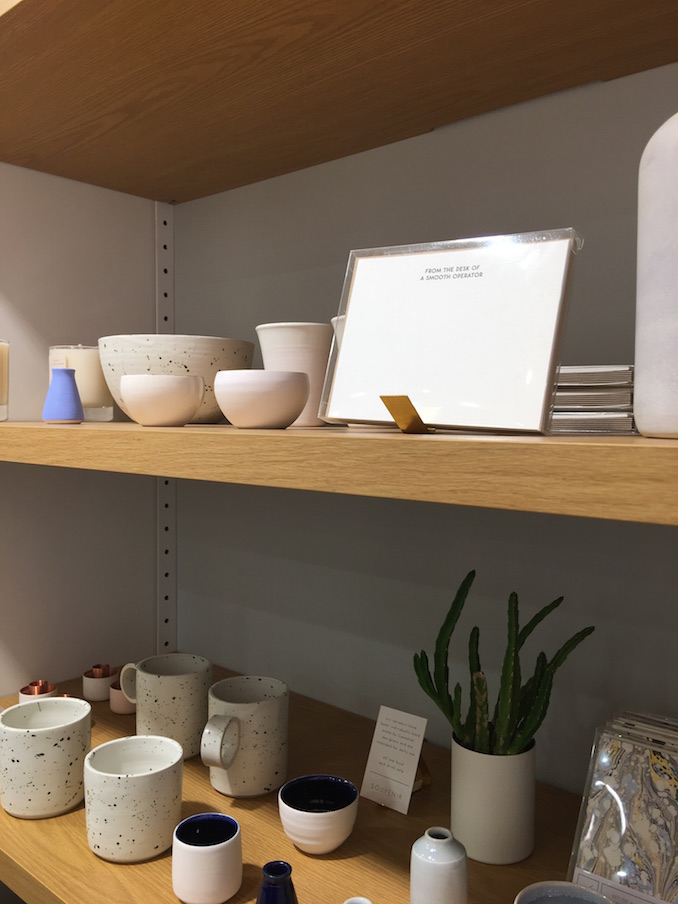 In turn, I was pleased to find Danielle at Uniqlo's opening along side some of the Canadian artist made works that she had specially selected to be featured in the store. "The collection that I put together for Uniqlo is a mini collection of what we would typically feature in Souvenir. We represent about twelve or thirteen different Canadian artists and everything is handmade entirely for the store.
Danielle mentioned that this area of the store, located on the main floor, will be dedicated to local pop-in shops that will bring more awareness to what the city, and the country, has to offer in lifestyle.
Check out the Souvenir website.