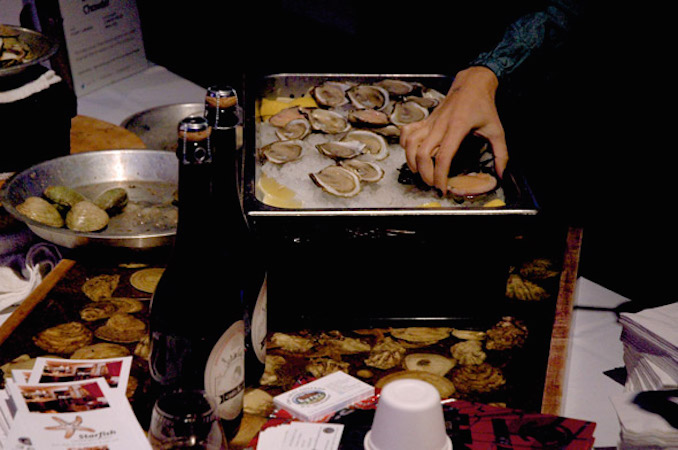 You know what would warm you hop on a nice soggy day like today? A nice hot bowl of chowder. Thankfully, Oceanwise, which is a conservation program put together by the Vancouver Aquarium (who knew?!), organized a wonderfully delicious Chowder Chowdown just the other week to bring awareness to the issues surrounding sustainable seafood.
The annual showdown in Toronto meant some serious competition including Executive Chef from the Royal York Joshua Dyer's Classic Seafood Chowder, which clocked in at 82 years old. When we caught up with Chef Charlotte Langley of Catch, she presented a take on her grandmother's recipe: creamy halibut stock with clams and muscles still in their shells, topped off with a fried biscuit. A homage to her grandmother's recipe. But there were many many more.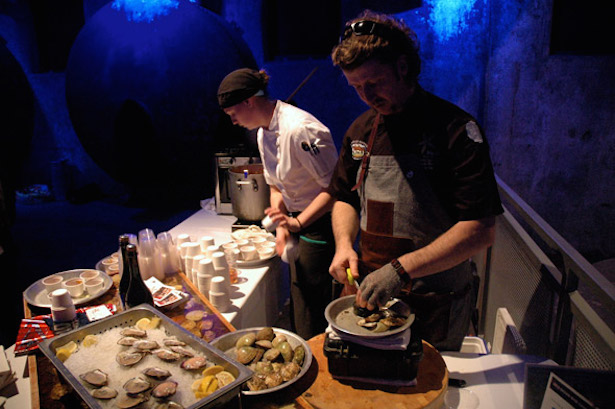 Toronto area chefs were each given a prep area to serve up their own "chow" made from ocean-friendly seafood alongside a beer pairing that was chosen to perfectly suit the chowder's flavour. Guests were presented with a wooden spoon, a ballot and a checklist describing each of the 12 stations, in which they were given the power to vote for best chowder.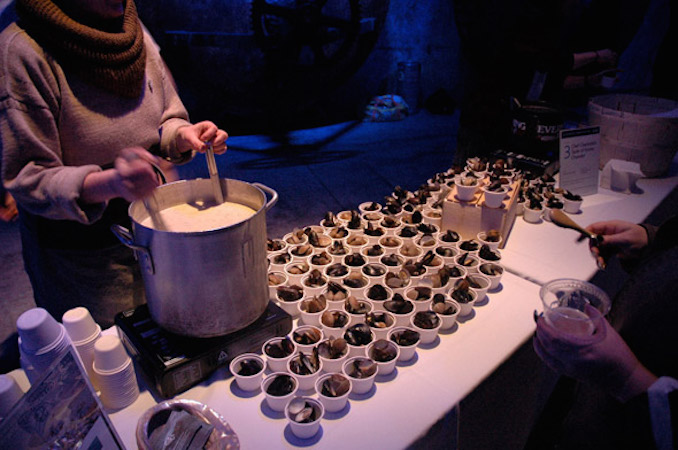 But that's not all. All the chefs faced a stiff panel of judges (Martin Kouprie from Pangaea Restaurant, Jamie Drummond from Good Food Revolution, Brad Long from Café Belong at Evergreen Brick Works and Agatha Podgorski from Ontario Culinary Tourism Alliance), whom would determine along with the crowd who had the best chowder.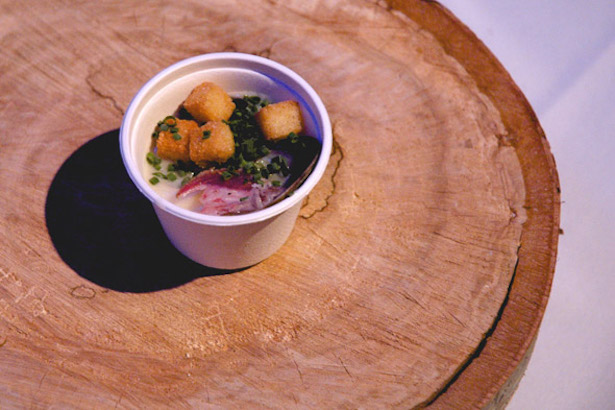 Toronto's top chefs served up their tantalizing renditions on chowders and filled the bellies of all the attendees. You had your traditional to quirky (Patrick McMurray from Starfish has an almost chilli like chowder), and delicious choices were all around Yuli and I. But as we carefully zigged and zagged our way around the spaces, it became clear who the winner was. The judges revealed the winner. Trattoria Mercatto chef Doug Neigel's Zuppa Di Vongole chowder won over the judges with a recipe featuring Ontario parsnip brood, Ontario chili squash butter and crispy polenta-crusted littleneck clams.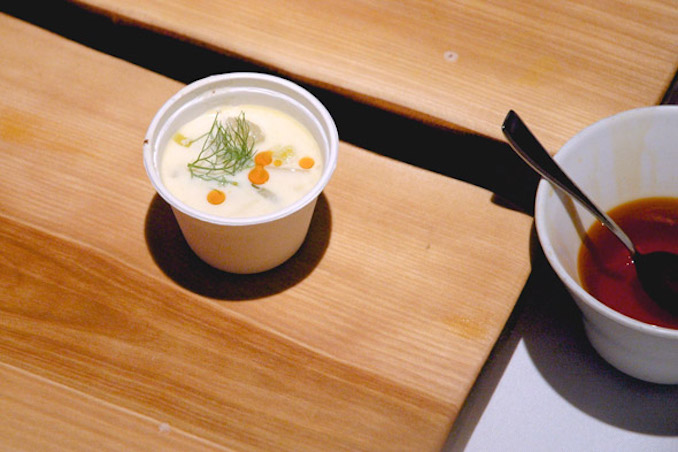 Definitely do not miss this event next year! Good chowder and beer sampling all-in at an amazing price with all proceeds directly supporting the Vancouver Aquarium's Ocean Wise program.
Photos by Yuli Scheidt