Introducing Jerene, the culinary genius behind Jerene's Eats, a sensational YouTube channel dedicated to bringing the flavours of the Caribbean to your kitchen! Today, Jerene is sharing one of her all-time favourites: Jamaican Fried Dumplings. These delectable morsels are a staple in Caribbean cuisine, and Jerene's recipe makes them quick, easy, and absolutely delicious. They can be served as a delightful side dish alongside virtually any Caribbean meal, adding a touch of crispy perfection to your dining experience. With Jerene's expert guidance, you're sure to nail this recipe and delight in the authentic flavours of the Caribbean. So, fire up your stove, get ready to savour these heavenly dumplings, and don't forget to subscribe to Jerene Eats for more mouthwatering Caribbean delights. Happy cooking!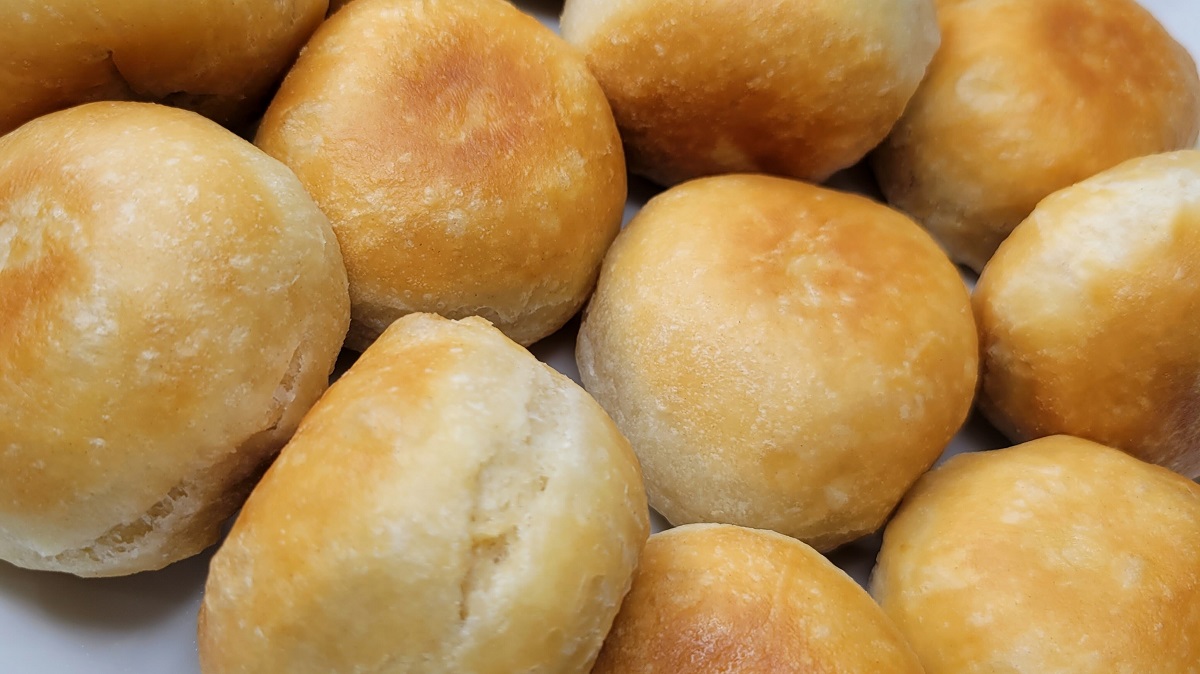 Jamaican Fried Dumplings
Ingredients:
3 cups all-purpose flour
3 & 3/4 tsps baking powder
1 & 1/2 – 2 tsps salt
2 Tbsps white sugar (optional)
2 ½ Tbsps unsalted cold butter
About 1 cup of cold water
Vegetable oil for shallow frying
Directions:
1. In a large bowl, sift the flour, baking powder and salt. Add the sugar and use a whisk to thoroughly mix these ingredients.
2. Break up butter into tiny pieces. Use fingers to rub the butter into the flour mixture till the mixture looks like large breadcrumbs.
3. Slowly add and incorporate the cold water while bringing dough together. Knead the dough into a ball but avoid over-kneading.
4. Place dough in a bowl and cover with damp cloth to rest for 1 hour.
5. Heat oil in a nonstick pot over low – medium heat.
6. After the dough has rested, cut into about 12 pieces. Dust your hands with flour if necessary and roll each piece of dough into a ball.
7. Fry the dumplings 4 – 6 minutes on both sides till golden brown and crispy outside.