Board games have always been regarded as a great pass time for rainy days and an alternative to electronic games. Sitting down with the family for a competitive round of Chess, Monopoly or even Scrabble is the best way to sharpen your mind and release some healthy competitive energy.
People use board games when traveling as a relaxing activity to indulge in on days when they don't have plans on that day to visit tourist attractions or explore the destination. Because they are often portable and can fit in your luggage, board games are highly convenient to travel with.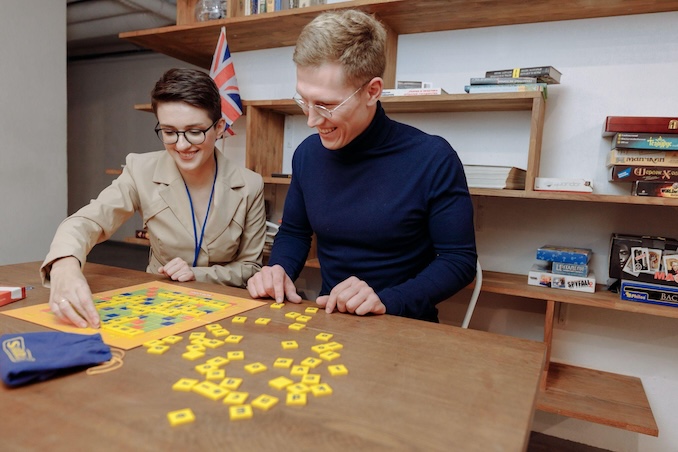 However, playing the same board games on vacation can become annoyingly repetitive if you're looking to exercise those gaming muscles. Thanks to the growth of the gaming industry due to internet technology, larger markets, and online gamers, traditional games have been revamped to market to the new generation of game enthusiasts. Old casino games now exist in the form of table games online, and board games exist in web-based versions on apps and online servers.
Toronto has also become no stranger to this trend of online gaming and board gaming. As one of Canada's gaming hubs, the city has seen several cafes and venues pop up where you can play board games as you dine. For a visit to the city, here are the top 5 cafes you must visit for the ultimate board game experience.
1. For The Win Board Game Cafe & Bar
This hot Yonge Street hybrid gaming cafe and bar boasts over 1000 game titles that you can play from 5 p.m. Tuesday to Sunday. Their website shows the highlights of the games available, including Arboretum, Patchwork, and Mastermind. It's $14 each to cover the cost of the game, which goes down to $10 if you order from the menu.
To feel that touch of autumn, and indulge in one of the venue's autumn cocktails, we would recommend the sweet Red Eye Negroni. You can also opt for the classics for as little as $14 a cocktail.
For those coming for the cafe experience, there is a wide range of teas, bubble teas, and coffees to choose from, such as the intriguing Bailey's Mocha. You can opt for a lighter bite to eat with some shrimp for $10 or a party mix for $9, perfect for a game night that can be booked at the venue.
2. Snakes & Lattes
This adorably-named Toronto-founded cafe began in the city in 2010 and now has 8 venues across Toronto and the United States. In total, the venues have over 3,000 board games to choose from. The cafe is known for its regular trivia nights, and an upcoming Halloween treat, why not take a trip down to the Midtown venue for a Simpsons Tree House of Horrors Trivia Night? The game admission is $10 per person and for groups of 11-19 people, there is a minimum spend of $25 per person across all venues.
Toronto has three Snakes & Lattes venues in Midtown, Annex, and College Street. There is a colorful array of cocktails to sip on also. The Red Sangria Pitcher for $36 is essential to share among friends for crazy game nights. There are also hot drinks, and you can treat yourself to a Nutella Latte for $7 to curb that autumn chill. There are plenty of plates you can share, as well as flatbreads, pizzas, sandwiches, soups, and burgers for under $20.
3. Bampot House
Located on Harbord Street, this homely teahouse's whole concept is based on your living room. Essentially, it is a multi-functional cafe where you can sit and play an instrument, indulge in board games, or host private events whilst feeling at home.
Customers pay by the hour to utilize the space how they wish. It's $12 for the first two hours and then $6 per additional hour. For all you beverage connoisseurs out there, paying by the hour gets you unlimited tea and coffee!  The teas available range from your standard herbal to different blends of green and pu-erh. Premium teas cost from $3 to $5 extra depending on your selection.
4. Funny Bones Games Lounge
The quirky Funny Bones Games Lounge opened in South Etobicoke in 2018. The venue comes out strong with over 1,000 board games of various varieties for patrons to play. There is no shortage of events here from a trivia night, to a community game night and on the 27th of October, a Sip and Paint event for art lovers.
There are virtual packages and game rentals on offer to book if you're celebrating an occasion or just want a fun night out. The price of a game at this cozy cafe is $6hst per person, and if it's your birthday, you can play for free! (Provided you show your ID, of course!)
The website doesn't currently show the food options at the cafe, although the cafe promises great food, so for a group game night, you can't go wrong!
5. Twilight Cafe
This board game cafe has two venues in Midland and Scarborough. It aims to be the heart and soul of board games and dining in the city. On a rainy day in Toronto, it is the ideal hangout spot. Both locations have a virtual board game library filled with strategy, risk, and fun-filled game options. Pop culture enthusiasts may like the Name 5 game to show off all of those celebrity and media references they've learned.
Games are $6 for the first 2 hours and an additional $3 per extra hour for each person. The Twilight Cafe's menu serves a range of cuisines like pasta, salads, rice bowls, and even desserts. There is also no shortage of drinks, with iced coffees, bubble teas, slushies, and cocktails for a versatile evening.