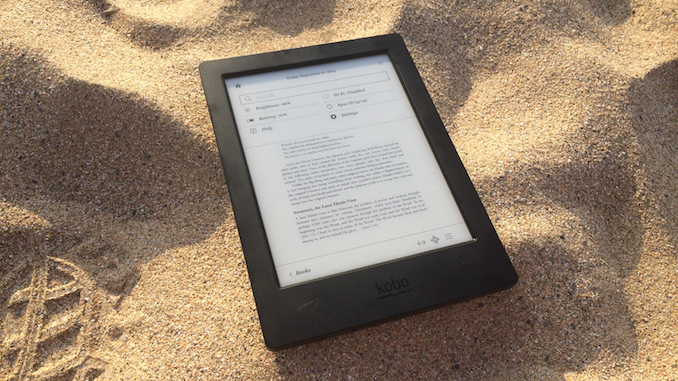 This summer, you'll blaze through books with your new Kobo Aura H2O. If you're thinking, 'well, I don't own one,' then you'll want to keep reading, because the Toronto Guardian is giving one away to one of our lucky readers.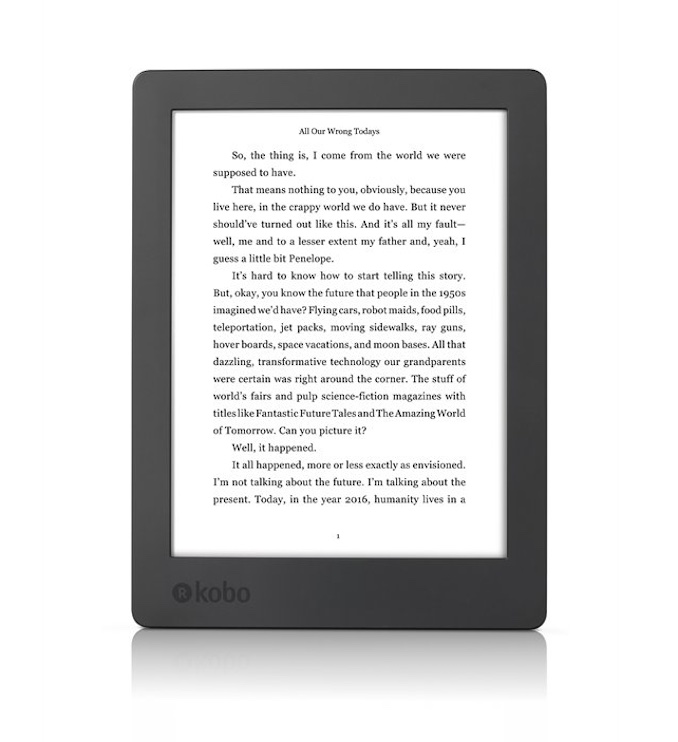 The Kobo Aura H2O is the latest model of Kobo, with new ground-breaking waterproof technology, allowing you to take your reading from beside the pool, to inside the pool. With HZO Protection, the Kobo Aura H2O is waterproofed and sealed so you may read to your heart's content, no matter the terrain. You can stay up to 60 minutes under 2 meters of water without any issues to the device.
With the anti-glare E Ink display, you don't have to compromise the classic feeling of reading a paperback anymore; now you just don't have to carry the burden of knowing trees were skinned for you to consume this entertainment.
At night, the ComfortLight PRO cuts down the blue-light spectrum, so if you're a fan of watching thrillers in the dark, try reading your favourite book under the covers of the night.
The innovative technology was introduced to the Kobo Aura ONE back in 2016, securing the seal of approval from Ryerson University's Associate Professor and Director of the Sleep and Depression Laboratory, Colleen Carney.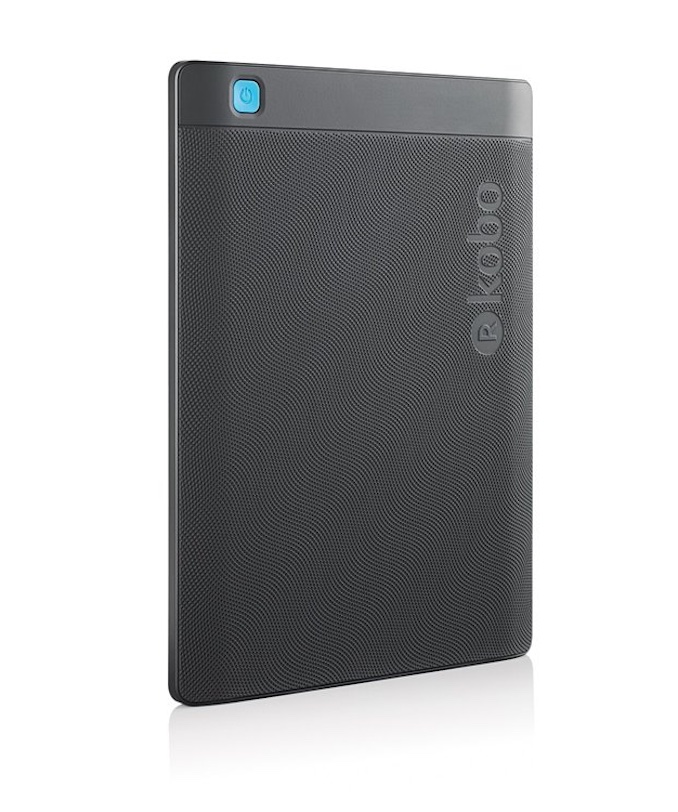 TypeGenius allows for readers to customize and optimize their reading experience; reading is something you want to do at your own pace with a certain level of comfort and TypeGenius just makes this one less problem to think about so you can dive right into the world written before you.
"The new Kobo Aura H2O enables book lovers to read anywhere and everywhere they go—to make the most out of every day and while on their summer holidays. No splash, intentional or not, will dampen their reading experience, "says Michael Tamblyn, CEO of Rakuten Kobo. "This device makes it possible to take your entire library with you, without having to choose which story to take along; take them all and make the most of that much-needed 'me' time."
The Kobo Aura H2O will be available in black and will retail for $199.99 in Canada. Pre-orders begin on May 15th and they can be bought at select retailers on May 22nd.
***
NEW KOBO AURA H2O CONTEST DETAILS
If you're still with us, here's how to win a free Kobo Aura H2O. There are 2 ways to enter:
FACEBOOK
1. Like Toronto Guardian on Facebook and share the post shown below.
2. Comment on the Facebook link below, or at the bottom of this article, with the first book you want to read on your brand new Kobo!
TWITTER
1. Follow Toronto Guardian on Twitter and ReTweet the tweet shown below.
2. Tweet and include @kobo and @TORguardian with the first book you want to read on your brand new Kobo!
#CONTEST: We are giving away a New Kobo Aura H2O waterproof e-reader. Details on our website – #Toronto – https://t.co/Rt8rpLCR0l

— Toronto Guardian (@TORGuardian) May 13, 2017
Contest ends May 22nd.