This year, Marriott International hotels across Canada gave sick children a holiday experience worth smiling about when they opened their doors to over 26 Children's Miracle Network (CMN) hospital patients and their families with complimentary overnight stays.
Offering a break from doctors and hospital beds, the Hotel Stays for the Holidays program ran December 1 to December 8 across the country and included private holiday-themed meals by the hotels' esteemed culinary teams and a visit from a gift-bearing Santa.
"We reached out to the Business Council across Canada to see if we could leverage the hotels within our market to participate," said Catherine Velie, General Manager of Delta Toronto and Chair of the Marriott International Toronto Business Council. "I'm so proud to say that ten hotels in Toronto jumped on board." Participating Toronto hotels included the St. Regis, The Ritz-Carlton, Westin Harbour Castle, Toronto Airport Marriott, Delta Toronto, Sheraton Centre, Sheraton Gateway Hotel, Toronto Marriott City Centre and Marriott Downtown CF Eaton Centre.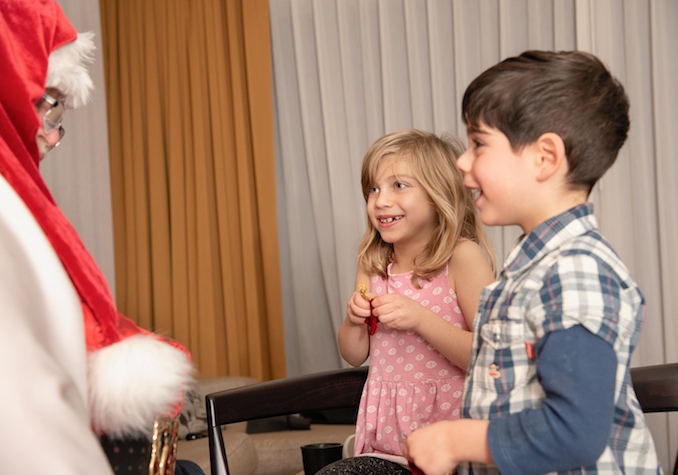 The Delta Hotels by Marriott Toronto played host to six-year-old SickKids outpatient Ava and her family with a transformed holiday-themed hotel suite. Santa showed up with Frozen 2 toys for Ava and an instrument for her brother. Goodie bags from Ripley's Aquarium also awaited the family, complete with passes to visit the nearby attraction.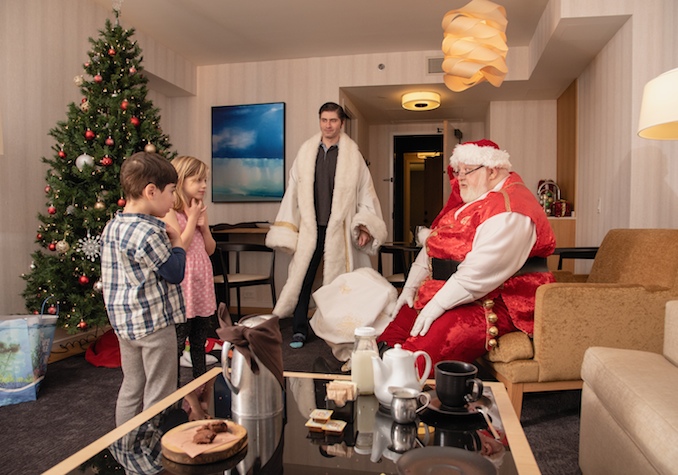 "It's super special. When Marriott presented this to us, of course, we just wanted to put our arms around it and give these families with very sick children the opportunity to be together and create a very special memory," said Wendy Dempsey, associate director of cause marketing at SickKids Foundation. "We have an amazing patient ambassador team that works with our patient families, as well as collaborates with the hospital to identify patients that are well enough and comfortable enough to be away from the hospital to take advantage of this opportunity." Dempsey and her team work with these patient ambassadors to get to know a little more about their young guests ahead of time, learning everything from dietary restrictions and special considerations, to the types of presents they'd be most excited to receive.
Throughout the month of December, participating Marriott Hotels are taking it a step further and offering guests and visitors an opportunity to purchase a cookie from the Milk and Cookies initiative campaign that raises funds for local children and their families.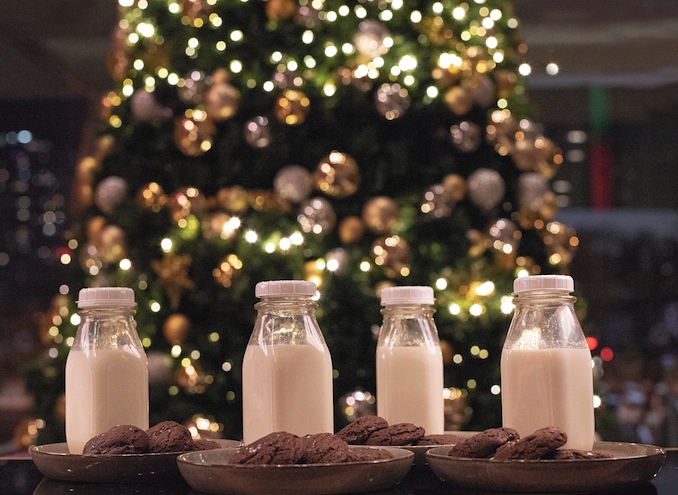 "Our associates work all year long to support CMN hospital patients though many initiatives including fundraising and in-kind hotel rooms, to make a difference in the lives of children and families across the country," said Don Cleary, President of Marriott International in Canada. "This national initiative is just one example of our continued commitment to CMN, by our Business Councils and associates here in Canada, and around the world."
Marriott International Business Councils are made up of general managers and associates across all Marriott International hotel brands and business functions in Canada. Since 1983 Marriott International has raised over $130 million for Children's Miracle Network Hospitals across Canada and the U.S. Marriott International is Children's Miracle Network Hospitals' longest standing corporate partner. Its associates and guests raise these funds through golf tournaments, galas, hotel campaigns and fundraising events.