Wellness in the workplace is finally transitioning from a nice idea in theory to a necessity, as a growing number of business owners and executives recognize the importance of investing in the physical and mental wellbeing of their employees and their workplace culture.
Helping the cause is Toronto-based startup Sprout. Launched in 2012 by Martha Switzer and Christina Ford, Sprout has grown to become a leading corporate wellness platform, with a vision to be a global leader in technology-driven health and wellness solutions. Essentially, Sprout is an interactive digital platform; a wellness hub where employees can create, manage and track their own personal wellbeing goals, and employers can see, at a macro level, what's working and what's not. The end goal is happy, productive employees and satisfied bosses.
In our ever-competitive, fast-paced cities, employee burnout is a very real problem. A Gallup study of nearly 7,500 full-time employees found that 23 per cent reported feeling burned out at work. Burnout ultimately inspired the birth of Sprout. "I entered into the world of investment banking and Martha jumped right into sales and marketing," said Ford. "Both of us were with top tier Fortune 500 brands. We were working incredibly hard, with little to no time to properly take care of ourselves – our mental and physical health was being compromised, resulting in sub-optimal productivity. The companies for which we worked were not equipped to help us with our wellness needs. And so we wanted to make a difference – for ourselves and for others."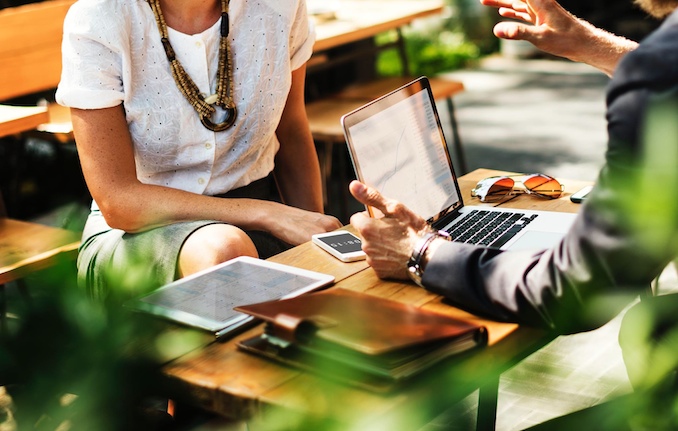 Sprout's employee wellbeing platform enables companies to drive lasting behavior change through data-driven, socially engaging experiences for their employees. This is achieved through leveraging social media, gamification, rewards and incentives to enable organic and authentic organizational change. "The heart of the platform is very much social," said Andrew Zimakas, Sprout CEO. "Imagine a social platform, but within the workplace and focused on employee physical and mental wellbeing. It's a fun, interactive and supportive way for employees to focus on their own mental health."
As the first step in using Sprout, employees engage in a brief but insightful wellbeing survey that results in a wellness score. "We ask some basic health questions and lifestyle preference questions; this offers insight as to how we can then personalize the experience once users onboard into the platform," said Zimakas. "The wellbeing score gives the user, us and HR insights and guidance around goal setting and areas for improvement to drive the wellbeing score higher. It's dynamic; it updates over time." The goal of Sprout, says Zimakas, is to be as non-disruptive as possible, and our company works closely with human resource stakeholders to ensure this. "We seamlessly integrate our platform with companies and we enable their HR leaders to measure outcomes of their wellness programing effectively," he said. The result is a highly personalized experience. "We try to be as tailored as possible, not only to the company but to the individual," adds Zimakas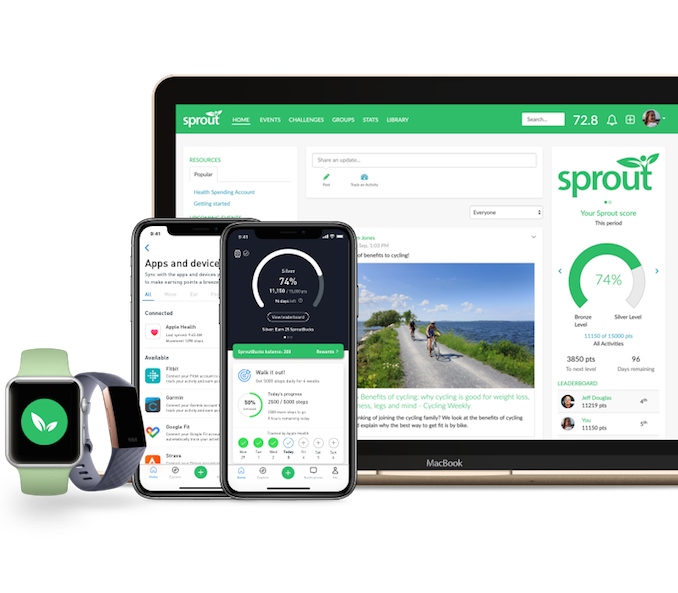 It didn't take long for the concept to catch on. Not long after its launch, in spring 2013, Sprout was selected from over 500 companies worldwide for the Nike & TechStars Accelerator. Since, the company has continued on a path of success, growing their business and helping other companies in 27 countries throughout the world. In October, new client wins and the re-signing of premier clients resulted in an impressive 132 per cent increase in platform-user growth, compared to the previous year.
Workplace wellness-seeking Sprout clients range in everything from furniture and lighting design, to asset management, healthcare solutions and municipal services. The diversity makes perfect sense; when one in five Canadians will experience a mental health-related issue in their lifetime, it's safe to say mental illness doesn't discriminate. No longer silenced by mental health stigmas that plagued their parents' generation, an influx of progressive-minded millennials into the workforce have now fuelled  tailwind toward a focus on wellness at work.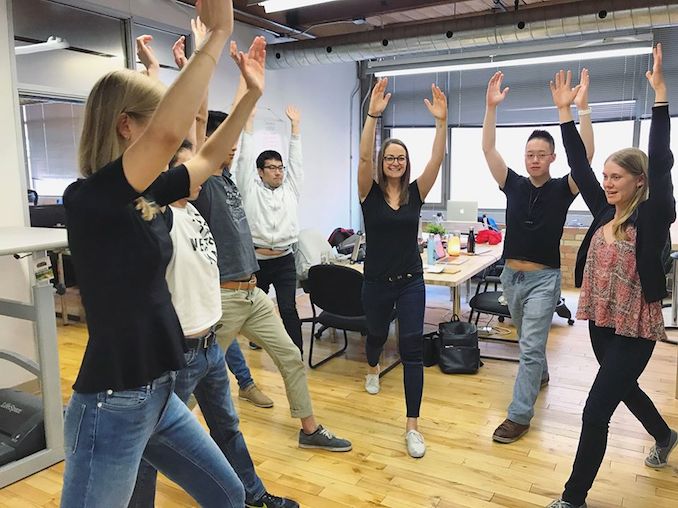 A recent Deloitte survey revealed a proven increase in return on investment (ROI) for companies that heavily invested in mental health and wellness programming. So, not only is prioritizing wellness in the workplace a morally sound choice, it's a savvy and strategic business move as well. "The space is evolving and getting more attention, as employers see wellbeing as not just a 'check the box' item, but a strategic focus for employee productivity and retention," said Zimakas.
Sprout makes it simple to, frankly, get with the times, energizing both employees and businesses.