Toronto is packed with historical sights and interesting facts related to its development as a major landmark in Ontario and Canada as a whole.
Toronto Crime Tours is the only crime tour in Canada hosted by former detectives and they have found a way to bring the mysterious intrigue of murder and history to life through their interactive tours across Toronto. This is a great inexpensive experience for the whole family.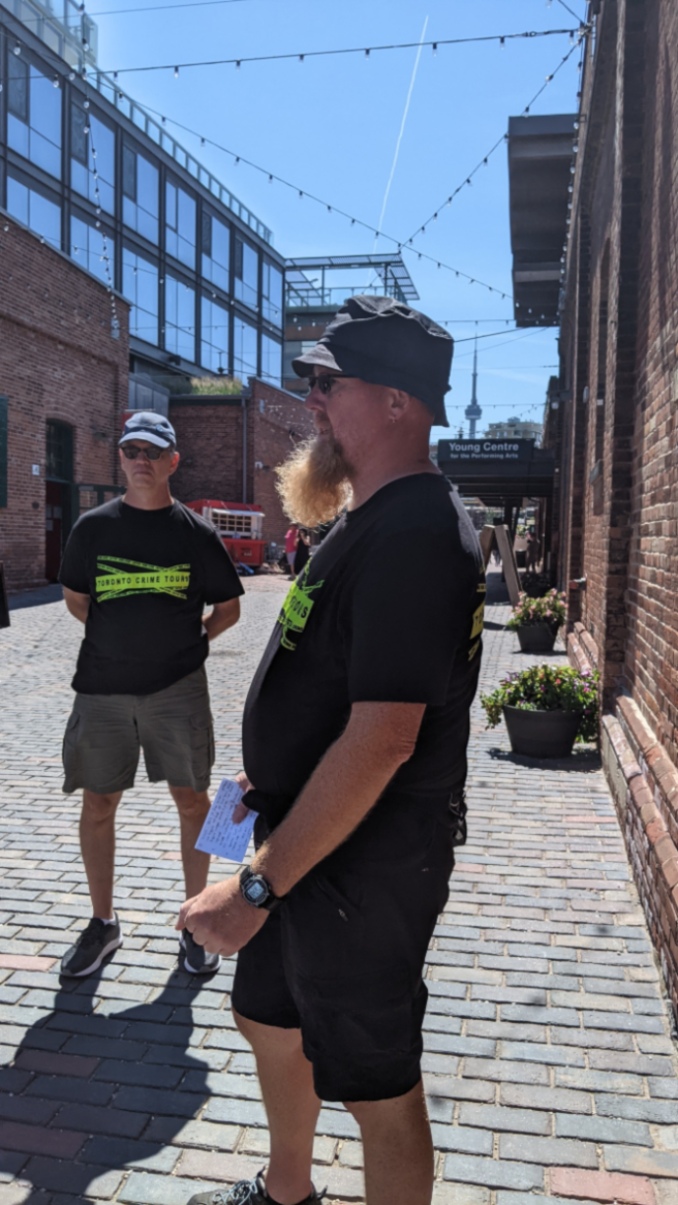 There are four tour options available – two tours which run for an hour and two which run for two hours. The one hour sessions are:
Distillery to Flatiron – explore the historic Distillery district while learning about the Prohibition Era and its connection to Al Capone.
Danforth to Don Jail – highlighting the growth of Greektown and the anti-Greek riots of 1918.
The two hour tours include:
The Downtown Tour is 4km and is the original tour of Toronto Crime Tours. This tour explores the 70s on Church Street and the longstanding contentious relationship between the police and the LGBTQ2S community.
The West End Tour is 5.5km and consists of 15 stops moving tour-goers from Bloor Street West travelling through Chinatown, Kensington Market and Trinity Bellwoods, touching on hippie culture and the drug laws during that era. This is an outdoor experience, so wear comfortable shoes and dress appropriately for the weather. This experience is unique, in that it offers the audience an opportunity to learn about and interact with facets of Toronto's history which helped shape this city.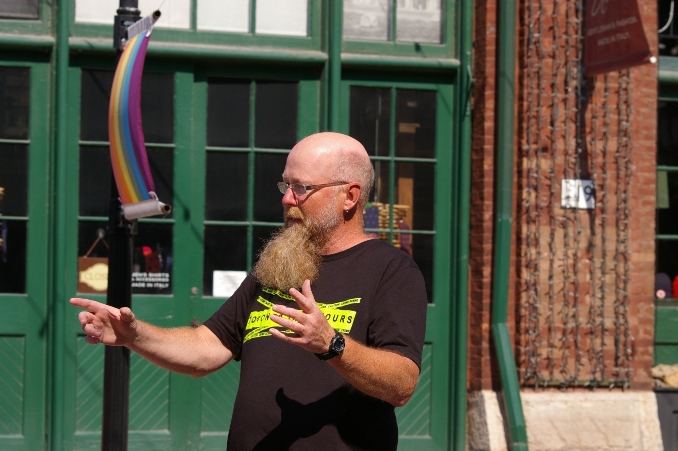 Toronto Crime Tours is operated by retired Toronto Police Service Detectives, Phil Hibbeln and Bob Moynagh. Both worked in service for over 30 years in the very streets they currently offer tours on. The focus of these tours is to highlight the growth Toronto has embarked on over the past few centuries. Hibbeln and Moynagh showcase events which have impacted the city as a whole including the bank robbing escapades of the Boyd Gang in the 1950s, the Shoeshine Boy Murder – murder of 12 year old shoeshine boy Emanuel Jaques in July of 1977 and serial killer Bruce McArthur (Toronto landscaper turned serial killer, who plead guilty in 2019 to eight counts of first degree murder which took place between 2010 to 2017). This tour is like a live-action version of Law & Order; there is plenty to take away from these retired detectives.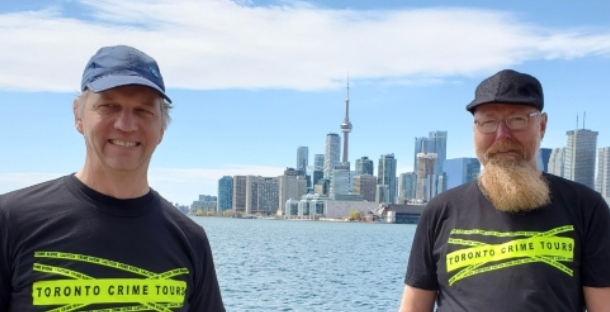 Despite Hibbeln and Moyhagh's attention to historical moments of crime in Toronto, they incorporate a perspective which highlights how much Toronto has grown to become one of the safest places to live in the world. Some of the lighter-hearted stories highlighted on this tour include the Circus Clown Riot of 1855 – as comical as this may sound, this riot led to police oversight which is still in place today. Also highlighted is the era when it was illegal to go tobogganing on a Sunday – with the passing of the Lord's Act in 1902, tobogganing on a Sunday became an illicit act in Toronto. Hibbeln and Moynagh further offer a platform for discussion on the current debate about public drinking in Trinity Bellwoods Park.
This experience can be enjoyed by anyone interested in learning more about Toronto or looking to explore the mysteries that make this city unique. These tours will appeal to crime buffs looking for true crime stories and it is a great way to get some exercise. As summer winds down, take advantage of the remaining days of warm weather and check out the Toronto Crime Tours website.