Gabriel George is a budding visual artist who takes his inspiration from nature, people, and the environment around him. He was born in Kerala, a state in the extreme south of India. He lived and worked in India before shifting to Canada in 2015. He worked as an Art Director and Installation Artist in India. Now he is working as a Visual artist in Canada and pursuing his graduation in the Sculpture and Installation program from OCAD University. He employed painting, sculpture, performance, installation, and film art in a variety of styles. Gabriel's style of work focuses on innovative forms, material aesthetics, and audience interactions. He doesn't hesitate to limit the use of the different mediums, instead, Gabriel explores and experiments with the various medium in his work of art. However, the time, effort, and meaning behind the medium manifest the practice and the aesthetics of his installations.
After moving to Canada, Gabriel was in search of inspiration to start over. It is then he finds his way to fusion Indian culture, values, and traditions in his new paintings. He started with murals using the pointillism technique. This work has later acclaimed appreciation in "Blueprint for a collective Home" conducted by AZN Artists Collective at OCAD University's Great Hall, 2022. Then his focus shifted to re-cyclable and up-cyclable objects and parts. Initially, he used these materials in his painting and then completely modified them to produce sculptures.
Progressively, his graduation program also mended him to work with metal, bronze, and ceramics in making sculptures and installations. The newness of his thoughts and his desire for unique forms have made him experiment with materials like yarn, thread, paper, discarded electronics, dried flowers, etc. Gabriel George was one among 6 artists to acclaim Limca Book of Records for the first-ever made Poetry Installation in India. He is now building his ways to generate a unique style of his own to be recognized among North American artists. As an artist, he also investigates different ways of utilizing discarded objects in artworks. He totally believes artists are not limited to responsibility towards art but also to their people and the environment. So, he has taken his choice to maximize the use of eco-friendly materials in his artwork. On the other hand, he also takes up the trash that goes into his work later, as a contribution to making the world a better place.
Written by Gabriel's wife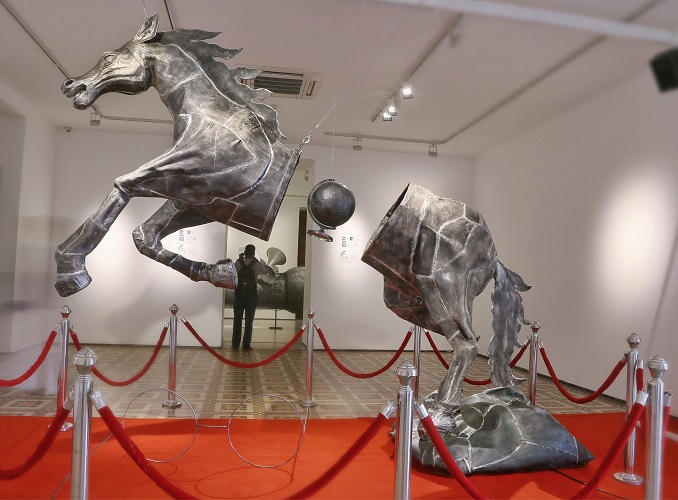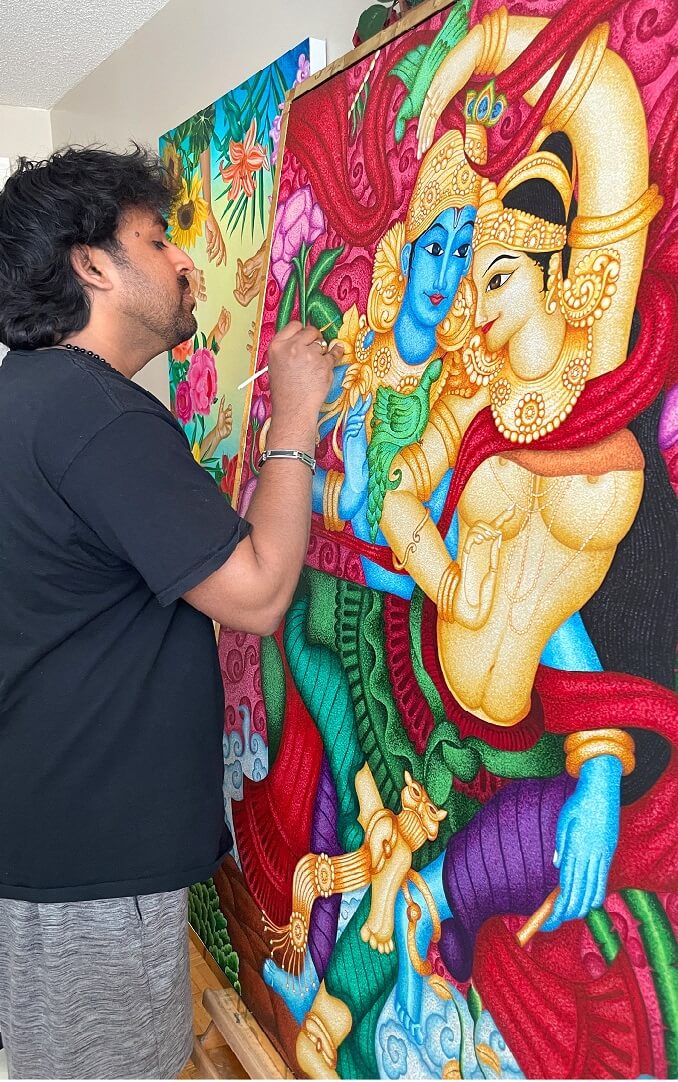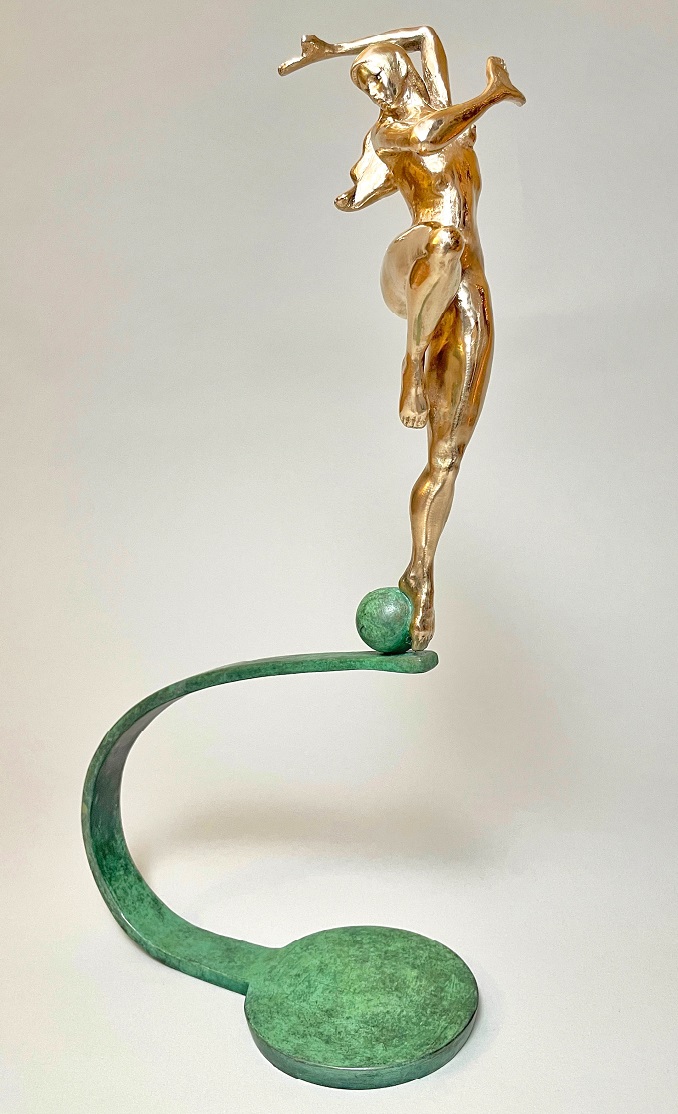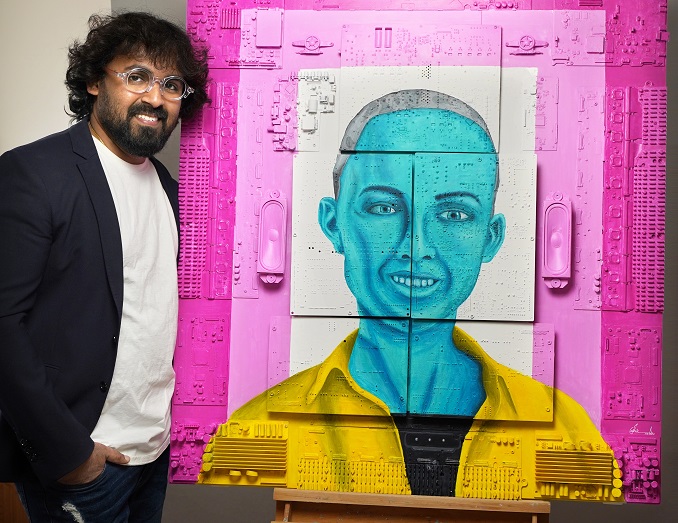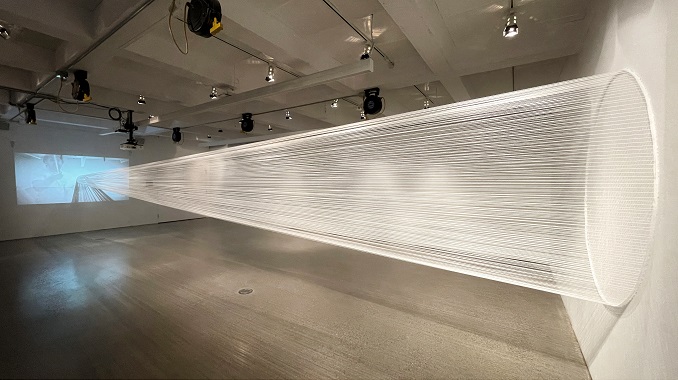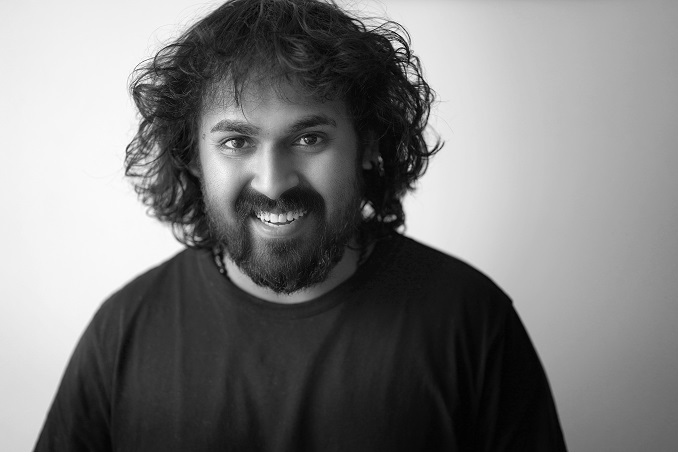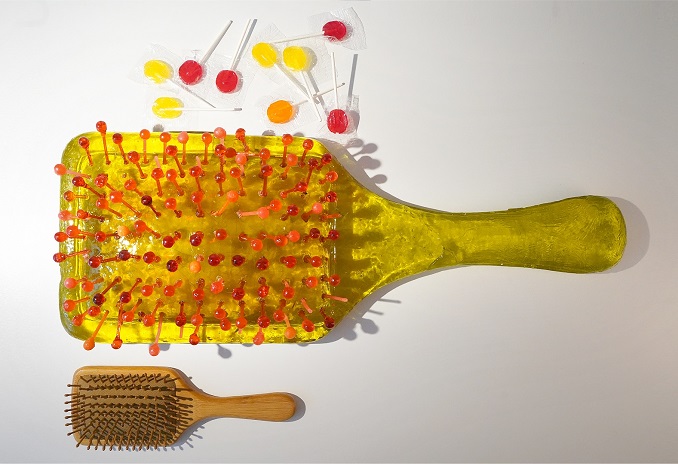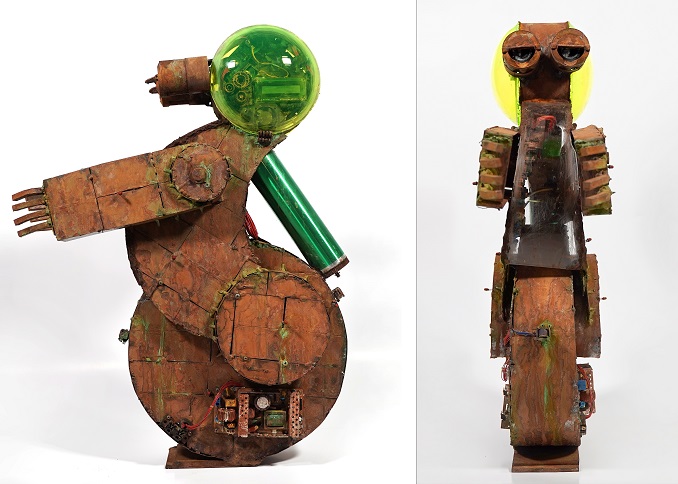 ***
Which 'hood are you in?
I live in the Peel region close to Dundas and Confederation. I live in a comparatively lively neighbourhood with nearby lakes, trails, and nature, pushing my creative instincts to think and brainstorm ideas.
What do you do?
I love to experiment with varieties of mediums, whether hard metals or paint or ceramics, or any new innovative materials. My recent work utilizes recycled and upcycled materials, metals, bronze, and ceramics. I am also conceiving my graduation in Sculpture and Installation from OCAD University. I am now heading to 3 years at OCAD. At the same time successfully sold and participated in exhibitions.
What are you currently working on?
I am currently working on my bronze and ceramic sculpture. Also, I focus on participating in more exhibitions during the summer of 2022.
Where can we find your work?
My works are mostly available to view on my Instagram and website.