I must admit that I love a good paranormal spook this time of year. Here are a few ideas for fun date nights worth exploring for your next time out, if you dare.
THRILLER NIGHT AT TIFF: TIFF Bell Lightbox, October 25
Darkness falls on TIFF Bell Lightbox as boombox, TIFF's annual fundraising event, returns October 25. A cinema by day, the Lightbox will re-awaken at night as the ultimate house of horrors for Toronto's wickedest party. Drawing inspiration from classic horror films, the building will be transformed into the ultimate Halloween destination. Get all dressed in the spirit of the night (costume contest, hello!) and celebrate Halloween with an array of bloodcurdling terrors and delights, including headlining DJs Kardinal Offishall and Cipha Sounds, music, art, culinary concoctions, join in a seance to call on celebrity spirits and enjoy other immersive experiences — oh, and watch out for the zombie attacks! You've been warned. Funds raised at boombox will go towards supporting TIFF and Share Her Journey, TIFF's five-year commitment to increasing participation, skills, and opportunities for women behind and in front of the camera. Details and tickets at www.tiff.net/boombox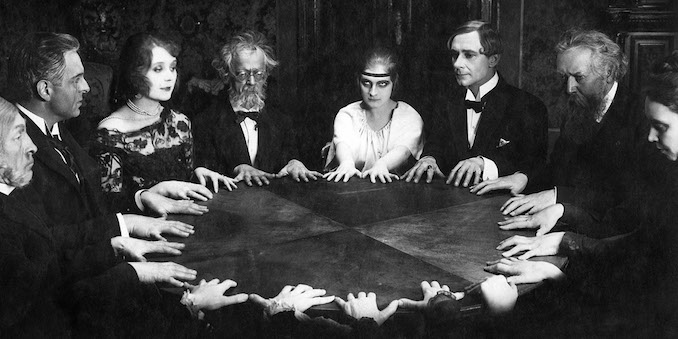 LEGENDS OF HORROR:  Casa Loma at 1 Austin Terrace, on until October 31.
Take a ghostly walk at your leisure (muahahaha!) through a 2 km trail commencing in the lower gardens of Casa Loma and winding its way through the castles tunnels and darkest spaces never before open to the public. Be greeted, dead or alive, by over 70 characters as you explore the grounds of Toronto's famous castle. The over 1 hour experience, the audience is immersed  in a variety of theatrically designed sets indoors and out. Need to calm your fears? No worries, you can make a stop mid-point at the cafe & bar if you need to revive your soul. Link to our review here. Go to www.legendsofhorror.ca for tickets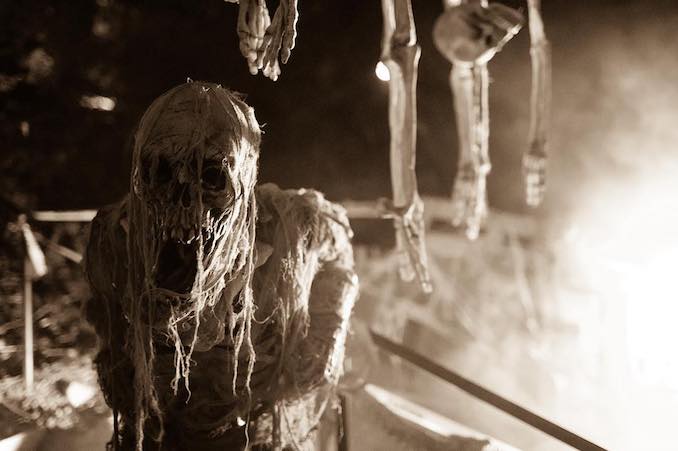 URBAN CAPERS: Scavenger Hunt – Haunted Toronto
Part haunting and part scavenger hunt, Urban Capers takes you through the city's  spookiest places. From the mass graveyard in Yorkville to the insane asylum which now houses members of parliament and more. You'll learn about some who are still "hanging around." Rain or shine. Wear comfortable shoes…just in case you feel the need to escape the paranormal sightings. Go to www.urbancapers.com to reserve your spot.
ROM FNL WICKED: Royal Ontario Museum, October 26
Dress in your Halloween best and experience the weird, wacky, and wicked at the Royal Ontario Museum's popular Friday Night Live party. Includes access to the intriguing Spiders: Fear & Fascination exhibition. Musical entertainment with The House Of Haunt, a psychobilly band. Take in the intoxicating burlesque performance Scarlett LaFlamme and others. Don't blink! Rayn Magic and his sleight of hand magic will leave you in awe. Tickets available at www.rom.on.ca
A NIGHT AT THE BRONZE: Once More With Feeling – A Buffy the Vampire Slayer Live Read Through + Dance Party: Buddies in Bad Times Theatre, 12 Alexander Street, October 31
Calling all Buffy fans! Experience a live read-through of one of Joss Whedon's most beloved episode of Buffy the Vampire Slayer. The cast of A Night At The Bronze will read and sing-through the entire episode of Once More With Feeling, followed by a 90s vampire themed dance party. Lyrics will be provided so audience members can sing along with this satirical performance of the cult classic. Tickets available at www.buddiesinbadtimes.com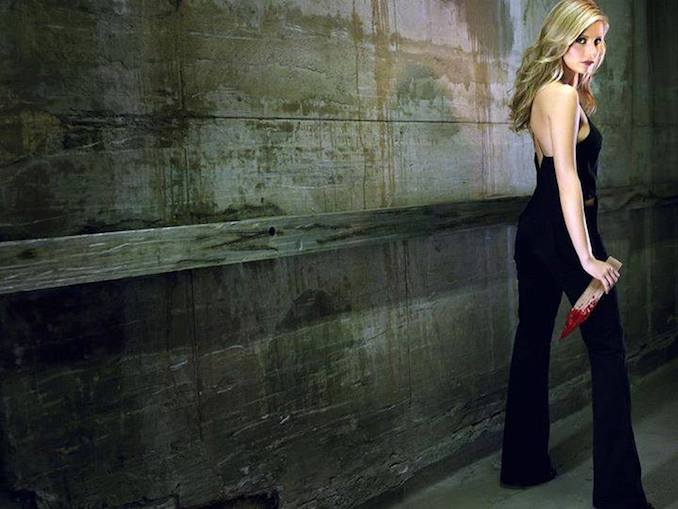 ROCKY HORROR PICTURE SHOW LIVE: Lower Ossington Theatre. On stage until November 17.
Is it even Halloween if you don't do the time warp at least once a year? This comedy horror and cult classic tells the story of newly engaged couple Brad and Janet, who meet a group of strange individuals. Tickets at www.lowerossingtontheatre.com
TORONTO AFTER DARK FILM FESTIVAL:  Scotiabank Theatre, October 11 to 19
Fans of the genre will get their fill of new horror, sci-fi and zombies at this 13th annual film fest. Fifty features and short films will be showcased this year. Some screenings will include filmmaker Q&As. Also get ready for the popular Zombie Themed Night. Full schedule of films and events can be found at www.torontoafterdark.com
Check out this trailer for I'll Take Your Dead…
If you want to DYI your Halloween haunts, check out our timeless post on haunted walks in Toronto here.
Happy Halloween!