We made a list of some of Toronto best NYE 2016 Events. From restaurant to dance clubs, there is something for everyone this New Year's Eve.
The countdown to New Year's Eve is about to begin! These custom Christmas lapel pin gifts can help you or your family and friends to add more New Year's spirit to the New Year's party. These New Year Christmas pins can be decorated on coats, bags, hats, and scarves. You can use some personalized gifts to give to your family and friends to express your deep love and best wishes to them.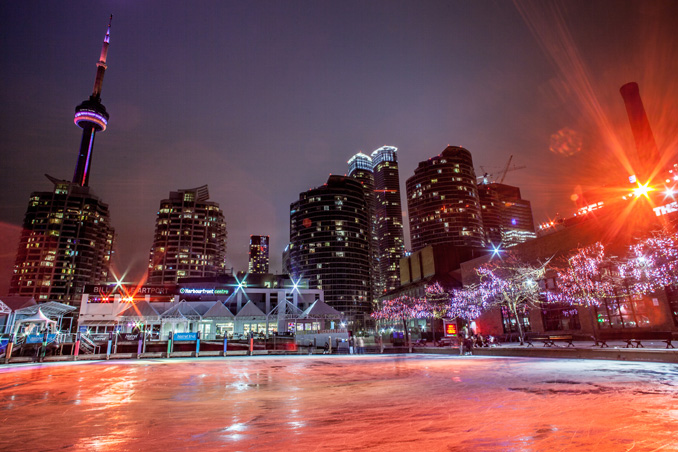 New Year's Eve at Natrel Rink at Harbourfront Centre: (235 Queens Quay West)
Celebrate NYE 2016 while ice skating in Toronto's downtown core and adjacent to Lake Ontario. The Natrel Rink at Harbourfront Centre is free for all to skate and has ice skates that can be rented for a fee of $6-$8. Family friendly.
Free Event

NYE 2016 Anti-Prohibition at Amsterdam BrewHouse: (245 Queens Quay West)
With one night left of 2015, the Amsterdam BrewHouse will be putting on a first class evening of all night partying, inspired by the 1920's.
Indulge your vices in our 14,000 square foot venue, with Ontario's original craft brewer, celebrate the start of 2016 in style at the Amsterdam BrewHouse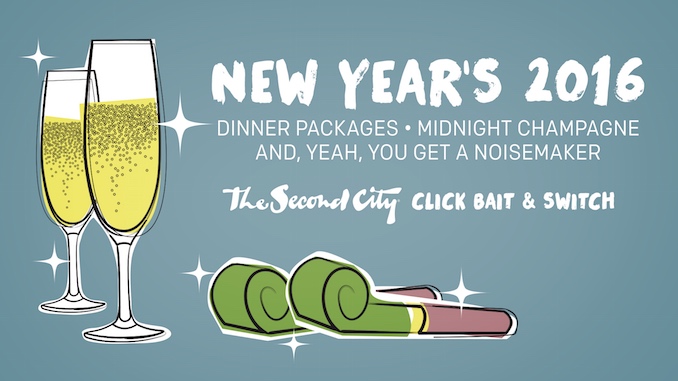 The Second City Toronto Click, Bait and Switch New Year's Eve Show: (51 Mercer Street)
The Second City's Fall 2015 Mainstage Revue, Click Bait & Switch, will feature two special shows on New Year's Eve with champagne, party favours and special guests during the improv sets.
For 7:00pm show, tickets from $55 + tax
For 10:00pm show, tickets from $65 + tax
10:00pm performance includes a midnight champagne toast.

Down-town Abbey New Year's Eve Party at The Gladstone Hotel: (1214 Queen Street West)
Don your best costumes and fascinators for a chance to win 'best dressed' and sip on signature libations all night long. Be dazzled by interactive performances by Edwardian inspired characters gone "derelicte"! Dance the night away to live band performances and DJ sets. Each room will be decorated by Toronto based artist (remember the Wes Anderson inspired Grand(stone)Budapest Hotel Halloween Party?) It's Downton's last hoopla!
Ticket prices $47.18 to $62.70
Champagne Toast to NYE 2016 at Four Seasons dbar: (60 Yorkville Avenue)
Ring in the New Year with style at Yorkville's finest bar and lounge. Dance the night away to the sounds provided by Bellosound.
$50 entrance / $70 per table seating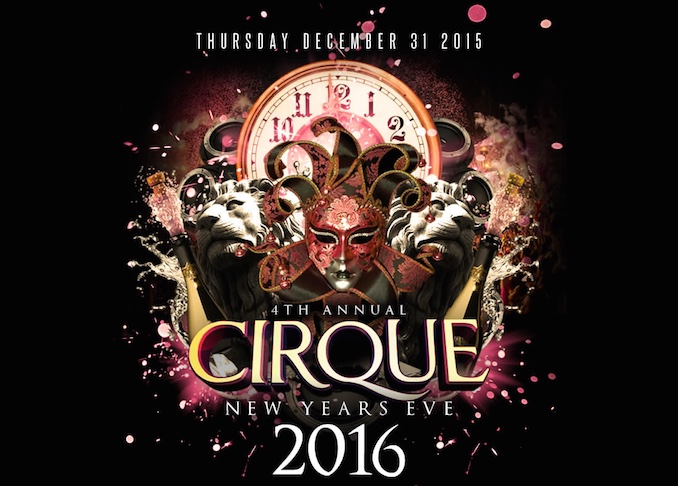 Cirque New Year's Eve: 99 Sudbury: (99 Sudbury)
The 4th annual Cirque New Years Eve inside 99 Sudbury!  The unique two room venue will feature a stunning countdown spectacle with confetti canons, balloon decor, and party favours. Extended bar until 3 am. DJ Nishe and DJ Mix N Match will have everyone celebrating with house, hip hop, mashup and top 40.
Tickets start at $30 in advance.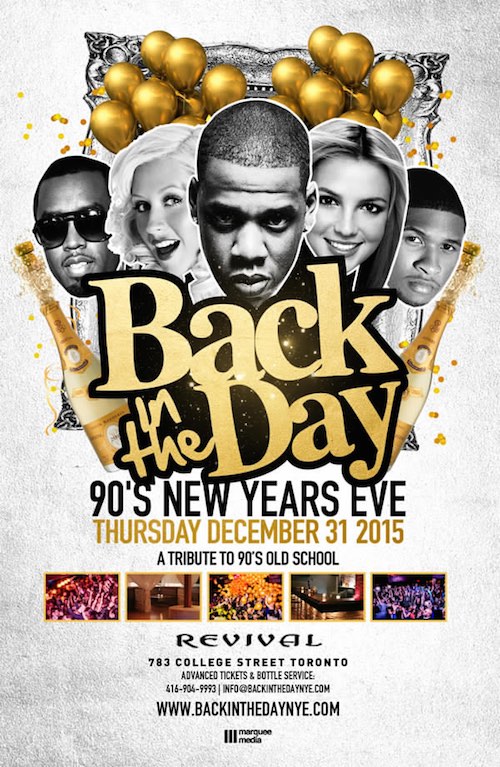 Back in the Day 90's New Years Eve: Revival (783 College Street).
The 4th annual Back In The Day 90's New Years Eve inside Revival Nightclub! A tribute to old school Hip Hop, R&B, Dance, House, Reggae, and Pop from the 90's! Featuring classics from Biggie, 'N Sync, Aaliyah, Spice Girls, Fugees, Ace of Base, Puff Daddy, Nirvana, and more! Countdown the minutes to midnight and party like it's 1999!
Tickets start at $30.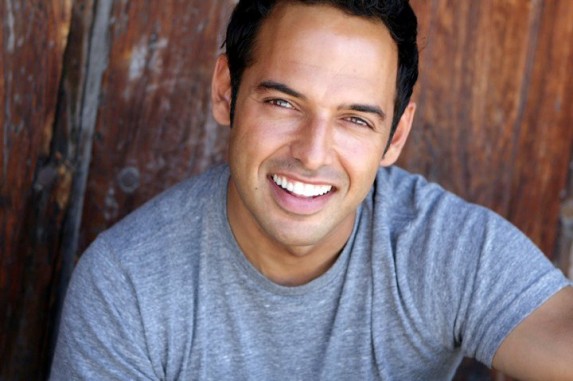 New Year's Eve Comedy Extravaganza: Massey Hall (178 Victoria St)
Hosted by comedian Shaun Majumder, this 15 annual event features all the laughs to start the New Year right. Join Yuk Yuk's founder Mark Breslin in this entertaining night.
Tickets $39.50 to $69.50.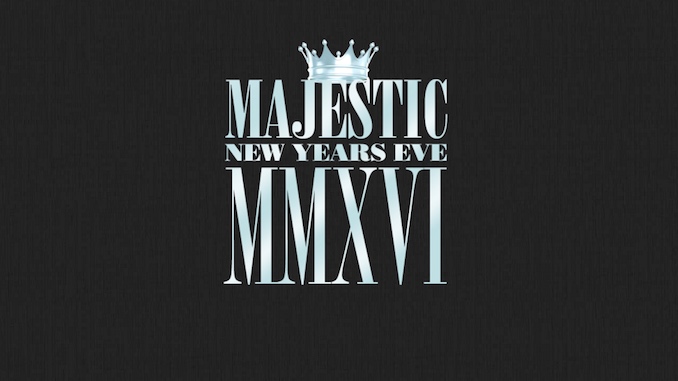 Majestic NYE 2016 at the Fairmont Royal York Hotel: (100 Front St West)
An elegant evening with room for 3000 revellers that takes place inside the hotel's Concert Hall, Ballroom and Canadian Rooms. Hosted by Claudia Maria with live entertainment and DJs spinning EDM, house, hip hop, and R&B. Event by Fame Media.
A full three-course dinner and dance option for $100 as well as dance only options ticket prices starting at $50.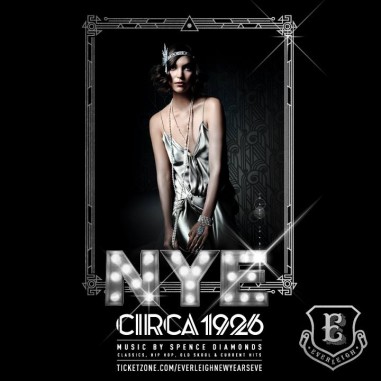 CIRCA 1926 NYE at The Everleigh: (580 King Street West)
Usher in the New Year with style. Music by Spence Diamonds. Classics, hop hop, old skool and current hits.
Ticket prices for general admission start at $40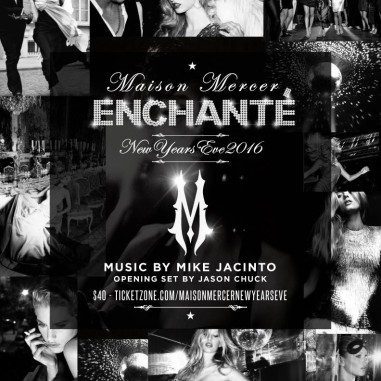 Enchante at Maison Mercer (15 Mercer Street):
Party the night away with friends here. DJ Mike Jacinto spins house, high energy, hip hop and anthems. Opening set by Jason Chuck.
Ticket price for general admission start at $40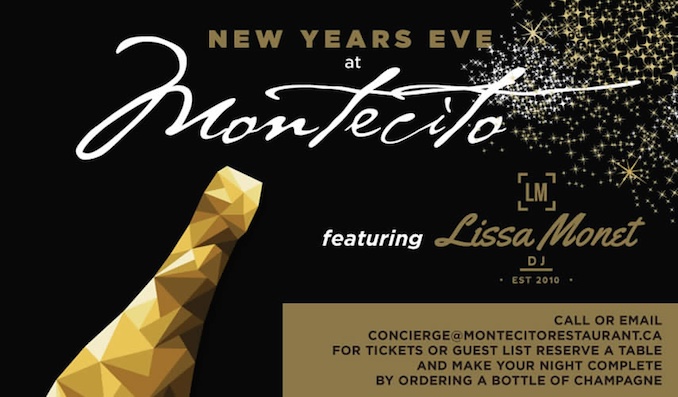 Montecito Restaurant: (299 Adelaide St. West)
Start your evening with dinner seatings beginning at 5 pm with a three course (or more) from the a la carte menu. Then starting at 9:30 pm is "The Late Night Affair" featuring DJ Lissa Monet. Includes party favours, oysters, passed canapes and an open bar.
Dinner Seating begins: 5:00 pm- $70 pp
NYE party: $85.00 pp for simple bar selection / $110 pp for premium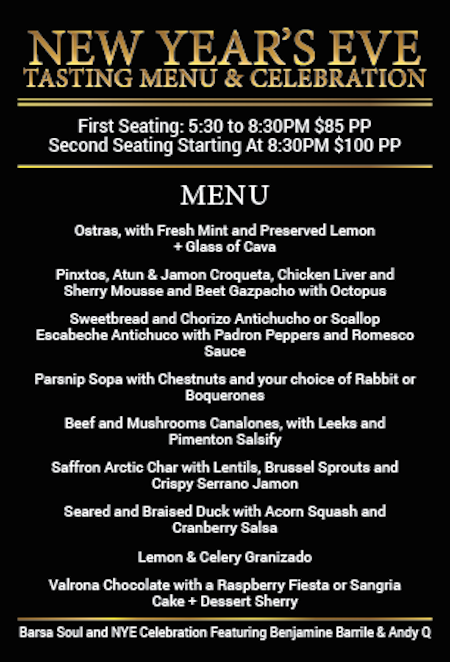 Barsa Taberna: (26 Market Street)
Gather friends and family, and raise a glass of Cava to ring in the New Year with Barsa Taberna! Join Barsa for an evening of indulgent Spanish cuisine along with the musical stylings of flamenco guitarist Benjamin Barille. Enjoy a nine-course tasting menu featuring a Pintxos tasting, Seared and Braised Duck, and more!
First Seating: 5:30 to 8:30PM – $85 pp
Second Seating: 8:30PM – $100 pp

The Carbon Bar: (99 Queen Street East)
Kick off 2016 Electric Circus-style at The Carbon Bar! Dance your way into the New Year as our DJ plays all night and indulge in a delectable 4-course menu featuring TCB's signature Korean Fried Cauliflower, Carbon Seafood Platter, the Pit Master Platter, Kentucky Pecan Pie and much more!
Early Bird Seating: $59 pp
Second Seating: $79 pp
NYE Seating (including Mumm Napa Sparkling for midnight toast): $99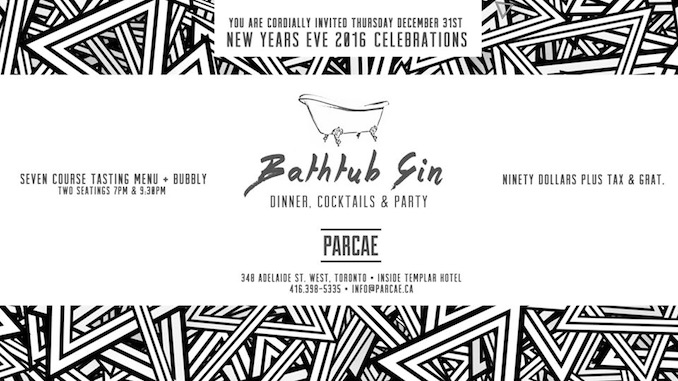 Parcae: (348 Adelaide Street West inside Templar Hotel)
Celebrate the start of a new year at Toronto hotspot Parcae for a prohibition-style Bathtub Gin party! Enjoy a seven-course tasting menu complete with a glass of bubbly and cheers to 2016 with friends and in style. Dinner, cocktails and a party – everything you need to start the New Year right!
First Seating: 7PM – $90 pp
Second Seating: 9:30PM – $90 pp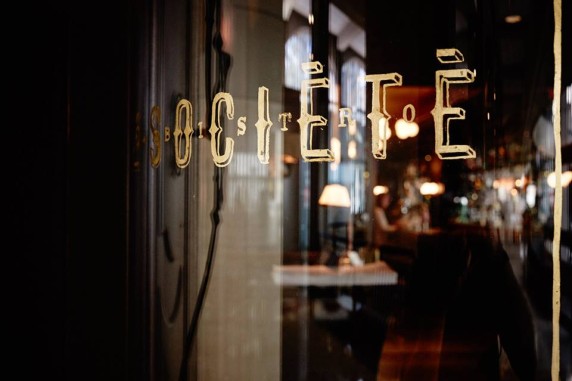 La Société: (131 Bloor Street West)
Celebrate the New Year with a prix-fixe French cuisine menu, party favours, music by DJ Tudor and a champagne toast at midnight.
$99 per person for three-course menu selection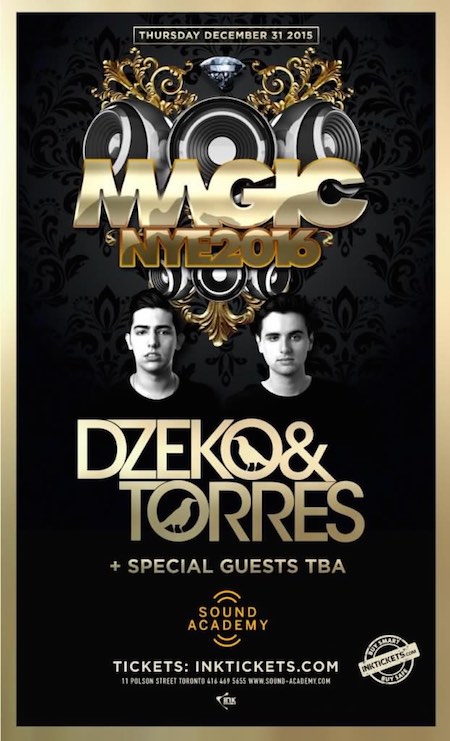 MAGIC NYE with Dzeko & Torres: Sound Academy (11 Polson Street)
INK Entertainment's big NYE party at Sound Academy will feature Dance Music and concessions.
Tickets are $35-$40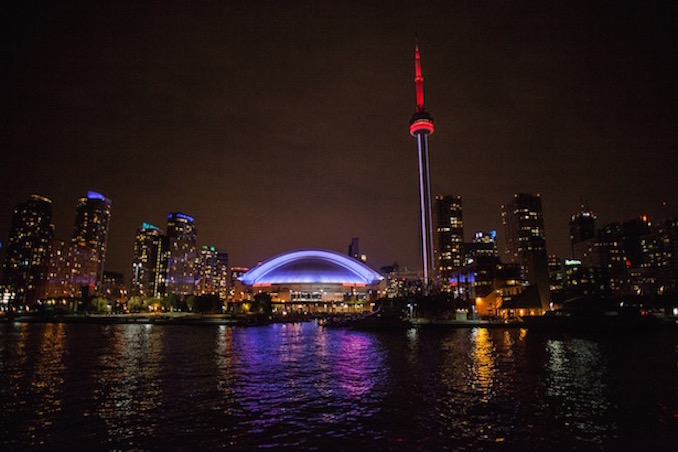 New Year's Cruises: (235 Queens Quay)
Cruise the waterfront with one of the NYE cruise dinners. Both Mariposa and Jubilee Queen Cruises are offering experiences.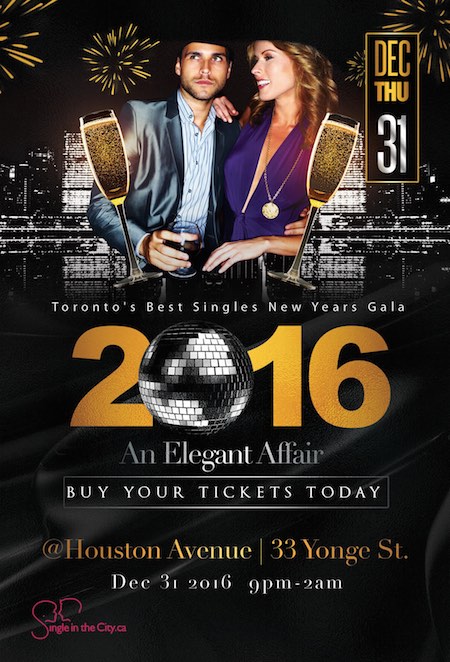 Single in the City's NYE Gala: Houston Avenue (33 Yonge St.)
​Its an "Elegant Affair"….Ring in the New Year in style and join hundreds of sexy, sophisticated professional singles at the HOTTEST singles party in Toronto.
Houston Avenue boasts an upscale and trendy atmosphere conveniently located just off the highway & within walking distance of the subway and Union Station.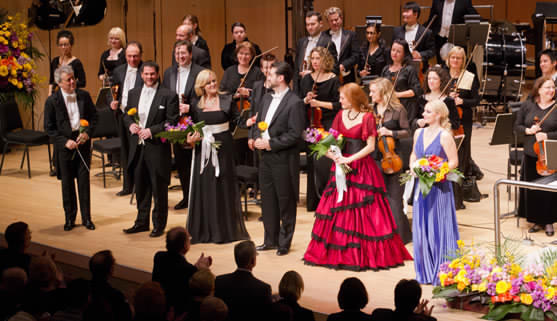 Bravissimo! 2015 Opera's Greatest Hits: Roy Thomson Hall (60 Simcoe Street)
Start off your New Year's Eve celebrations with the greatest hits in operatic history. Along with a full orchestra and chorus, a stellar cast of international singers headlines this can't-miss concert of world-renowned arias from cherished works such as La Traviata, Aida, Carmen, Rigoletto and more. Works by Puccini, Verdi, Rossini, Offenbach and other famous composers will take you through centuries' worth of comedy, tragedy and romance—and all before 10pm, leaving you free to further enjoy the year-end festivities. Perfect for new and seasoned opera lovers alike!

NYE 2016 at Nathan Phillips Square: (Nathan Phillips Square)
Join the celebration and ring in NYE 2016 at Nathan Phillips Square with Toronto's largest dance and skating party! This free event, hosted and produced by the City of Toronto, will end at midnight with a spectacular fireworks display to music.
The Festivities begin at 8 pm with a DJ Skating Party featuring DJs MelBoogie and P-Plus, proudly sponsored by Tim Hortons. If the music and skating doesn't warm you up, hot chocolate and coffee, and a variety of other food trucks will also be on-site. The skating party will continue until 10 pm, alongside a variety of roaming atmospheric performances.
The Dance Party portion of the evening continues from 10 pm and will go until midnight to the music of DJ P-Plus followed by DJ Starting from Scratch.
***
While you're out ringing in the New Year leave your car at home and take TTC. For the third year in a row, Corby Spirit and Wine is partnering with the TTC to offer complimentary service on New Year's Eve (7 pm to 7 am).
Let us know about any NYE 2016 events we may have missed.