Catch these Toronto Holiday Attractions this year when in town visiting, or looking to further experience our city's festive celebrations.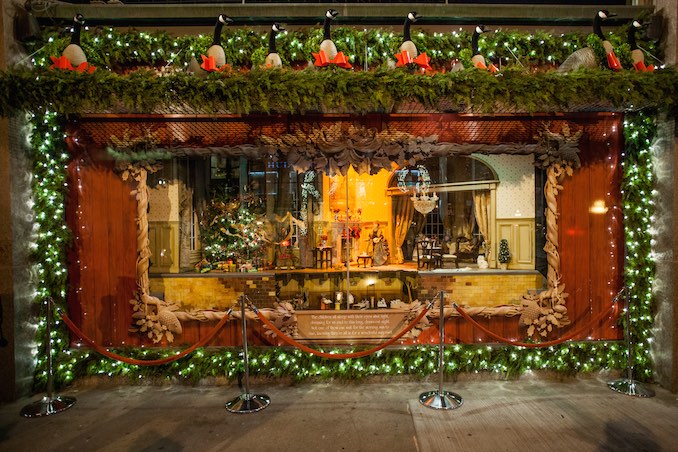 Hudson's Bay Windows – The display windows at the Hudson's Bay store at Queen and Yonge is back this year. Come down and see the miniature sets of Christmas gatherings.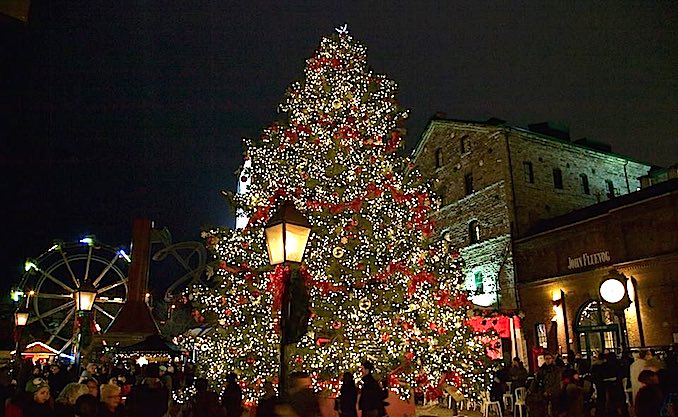 Christmas Markets – There are a ton of Christmas and Holiday markets going on around Toronto. See our post on some of our favourites – https://torontoguardian.com/2015/11/toronto-christmas-markets-to-get-your-holiday-on/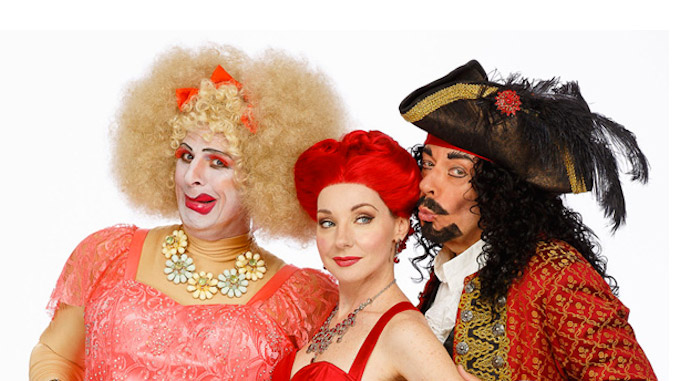 Performing Arts
-Ross Petty's Peter Pan Holiday Show – Pantomime theatre here is not only a tradition for many but a family favourite for all ages. Parents can relax even if their kids get a little rambunctious during the classic tale gone awry. Booing is encouraged… in fact, it actually eggs on the cast who enjoy a little banter and interaction with the audience. We even look forward to the "commercials" in between scenes – See our post on the show – https://torontoguardian.com/2015/12/ross-pettys-peter-pan
-The Nutcracker – The National Ballet of Canada brings this holiday classic back to Toronto. For more info, visit their website – https://national.ballet.ca/Productions/2015-2016-Season/The-Nutcracker
-Phantom of the Opera – http://www.mirvish.com/shows/thephantomoftheopera
-Dee Snider Rockin' Christmas – See our post on this show – https://torontoguardian.com/2015/12/dee-snider-twisted-christmas-tale/
-Jacob Two-Two and the Hooded Fang – http://www.youngpeoplestheatre.ca/shows-tickets/jacob-two-two-meets-the-hooded-fang
-Cinderella – http://www.mirvish.com/shows/cinderella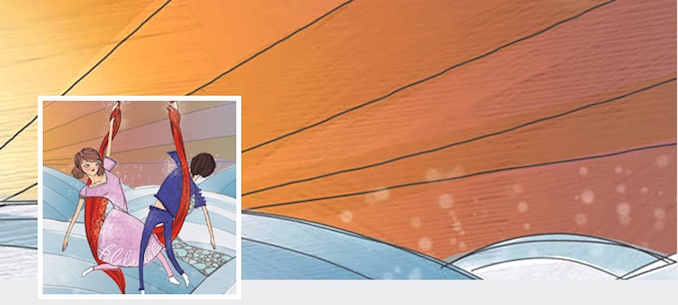 TSO Shows – The Toronto Symphony Orchestra has some fun holiday shows for the whole family.
-Cirque de la Symphonie – http://www.tso.ca/en-ca/concerts-and-tickets/2015-2016-Season/EventDetails/Cirque-de-la-Symphonie-Holiday-Hits.aspx
-A Christmas Circus – http://www.tso.ca/en-ca/concerts-and-tickets/2015-2016-Season/EventDetails/A-Christmas-Circus.aspx
-Messiah – http://www.tso.ca/en-ca/concerts-and-tickets/2015-2016-Season/EventDetails/Messiah.aspx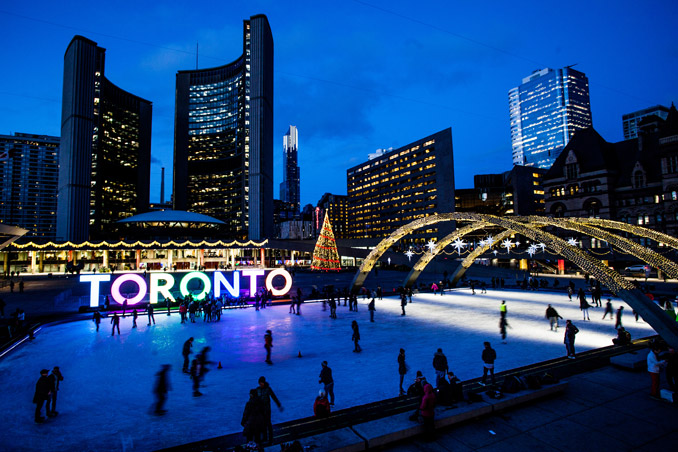 Ice Rinks – There are a few different rinks that are worth checking out over the holidays in Toronto to get your ice skating on.
-City Hall – Urban skating at its finest. Toronto's Nathan Phillips Square is lit up with decorations and is conveniently located in the heart of the city.
-Natrel Rink – Harbourfront Centre's Natrel Rink allows you to ice skate at the water's edge. Take in the views of Lake Ontario while skating this winter.
-City Rinks – The City of Toronto maintains many rinks across the city. For a full listing for pleasure skating and shinny hockey on their website.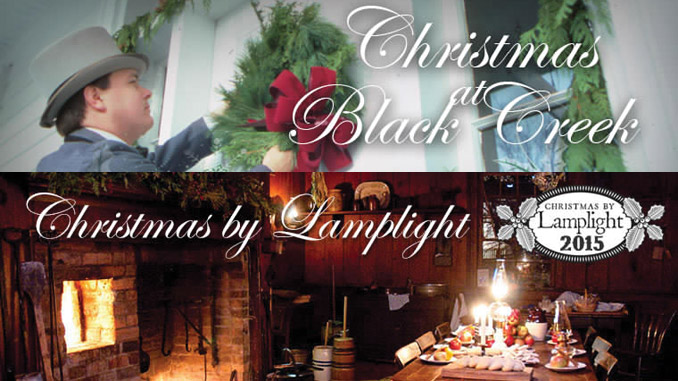 Black Creek Pioneer Village – Nov. 21 ~ Dec. 23
-Tour of Traditions – Tour the historic houses and discover the origins of Christmas traditions that are popular today.
-Christmas Feasts & Flaming Puddings – Learn about the origins of traditional Christmas foods, check out the flaming plum pudding and taste the old-fashioned Christmas snack.
-Trim the Tree – Learn all about the history of the Christmas Tree and make a tradition paper ornament to take home.
-Mincemeat Tarts & Apple Cider – purchase a homemade mincemeat tart and cider that has been warmed over the fire in the Half Way House historic kitchen.
-Also check out the Victorian dancing, roasting chestnuts for tasting, apple snitzing, holiday baking and more.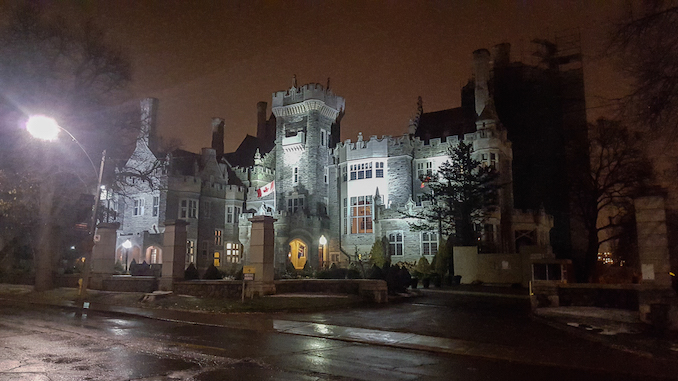 Casa Loma – Toronto's castle has some events going on during the holidays.
-Escape Game – Try your luck with the puzzles and problem solving that takes place at the newest escape game at Casa Loma. See our post on the prohibition Era escape game – https://torontoguardian.com/2015/11/solve-the-mysteries-inside-casa-lomas-new-prohibition-era-escape-game/
-Lights – The grounds of Casa Loma are decorated with lights and ornaments.
-Inside Decorations & Tree – The inside of Casa Loma has a Christmas Tree, lights and decorations.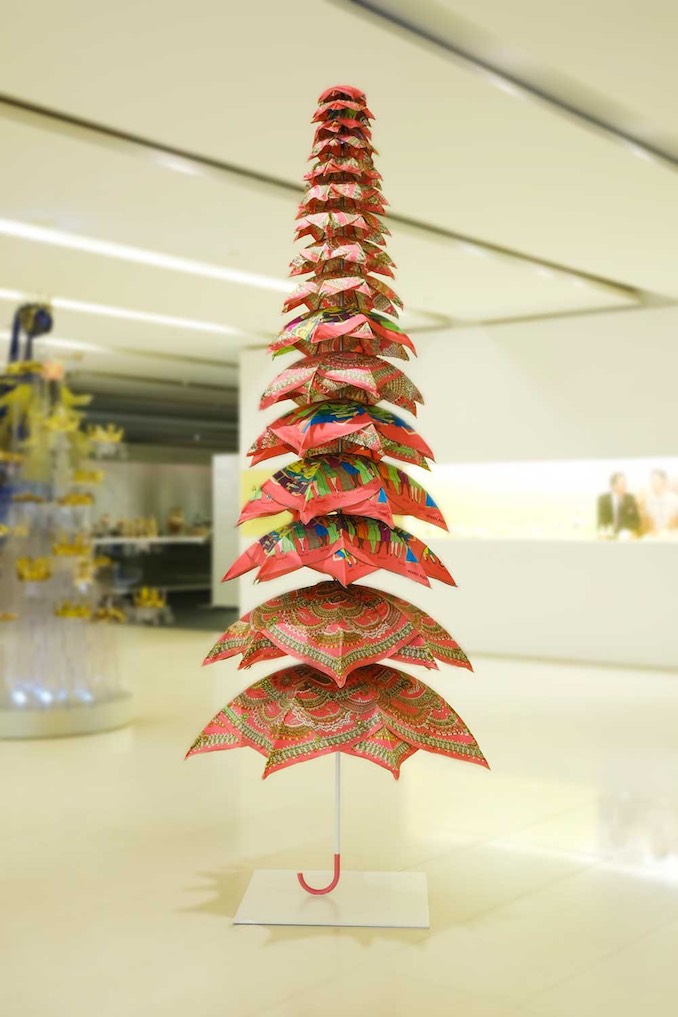 12 Trees of Christmas at the Gardiner Museum – each year hosts a different theme. This year's contemporary display of trees features artists' concepts.
Visit their website for more info – http://www.gardiner12trees.com/home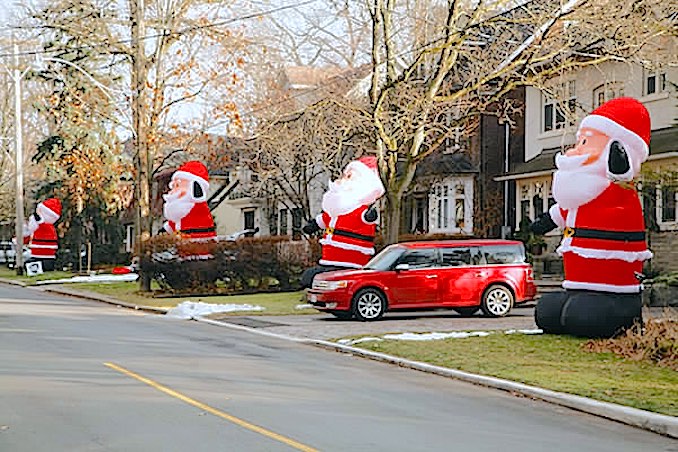 Inglewood Drive Santa Lane – visit this residential street where neighbours have been displaying giant sized inflatable Santas. There are now over 45 that line the street and a pretty cool sight to see.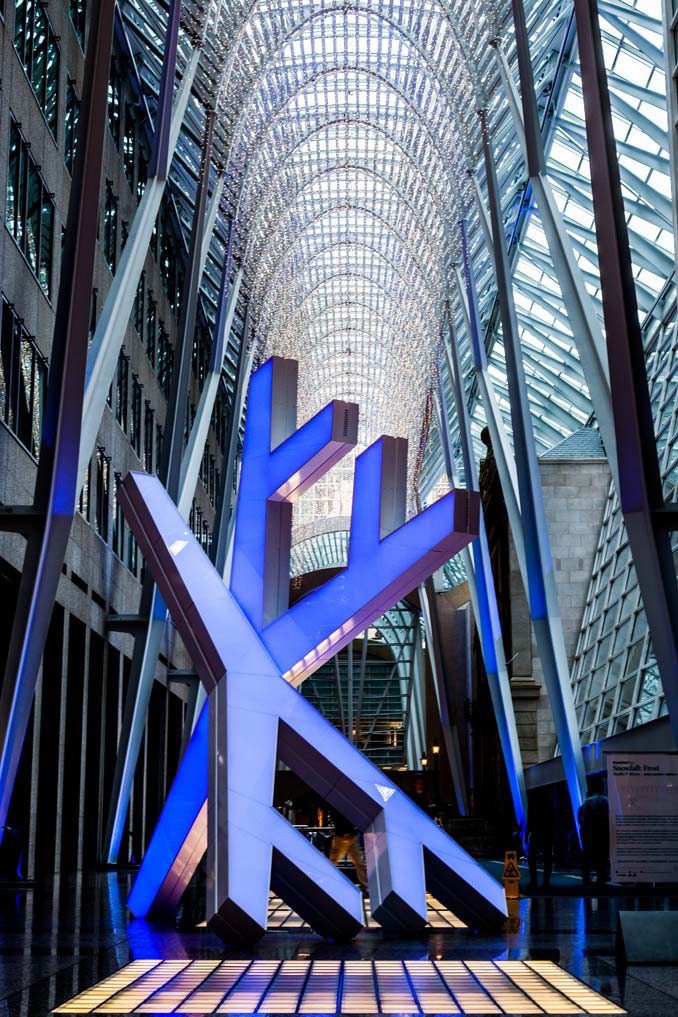 Brookfield Place – Snowfall Exhibit – See our post on this annual exhibit in downtown Toronto's Brookfield Place – https://torontoguardian.com/2015/12/brookfield-places-snowfall-story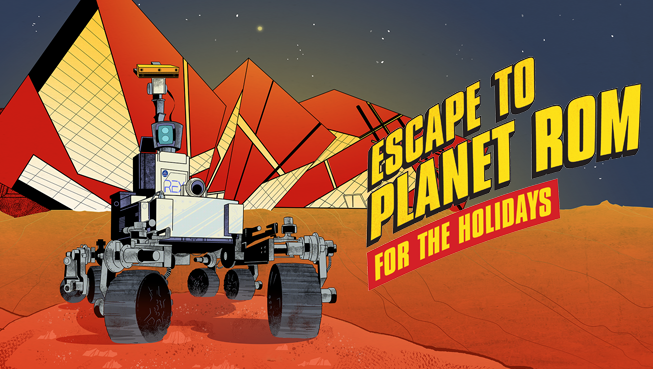 Escape to Planet ROM: (100 Queens Park) – December 26 to January 3. Go on a planetary odyssey through the Milky Way and beyond! Go on epic adventures through the museum with intergalactic activities that fill the galleries. Check out a Mars rover prototype from the Canadian Space Agency; discover the wonders of the universe as you go among the stars in the pop up planetarium; have fun in the Space Arcade and play new video games; check out actual space suit gloves that have been to space; touch a real meteorite and more! All included with general admission to the ROM.