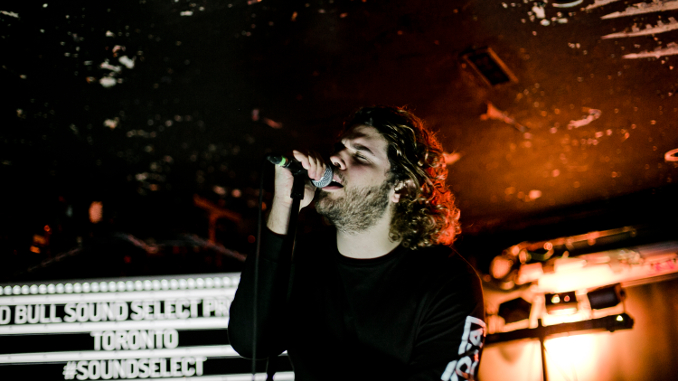 On Thursday night, Red Bull Sound Select presented an evening of electronic music at Sneaky Dee's. I slithered through the open doors and up a flight of stairs to hear some of Toronto's emerging homegrown talents – Elliott Vincent Jones, Bad Channels, Animalia and U.S. Girls.
Firstly, let's talk about how all of the acts were duos. I went to see King Crimson earlier in the year, and they had more members than all of these combined. Duos are not exactly a new thing, but they're definitely getting cooler. Toronto's finest, Death From Above 1979, are a perfect example of how this formula can be executed to perfection, and who can forget The White Stripes before them? Recently exploding onto England's music scene came Royal Blood, who again are proof that it's wholly doable. Anyway, I digress; let's discuss what happened.
Elliott Vincent Jones brought a combination of eighties style backing tracks awash with synthesizers, overlaid with live vocals and crooning distorted guitar licks. They sure love an arpeggiator, don't we all, and as the performance developed EVJ jumped around dancing like a loon. It was fun and entertaining, if a little two-dimensional.
Second, up stepped Bad Channels. Imagine combining fragments of Echo and the Bunnymen, New Order and Primal Scream (Evil Heat era), and then getting two people to do karaoke over the top of it. I'm not really sure why anyone would ever want to do that. The duo were then cut short after spilling Red Bull on their computer (oh the irony).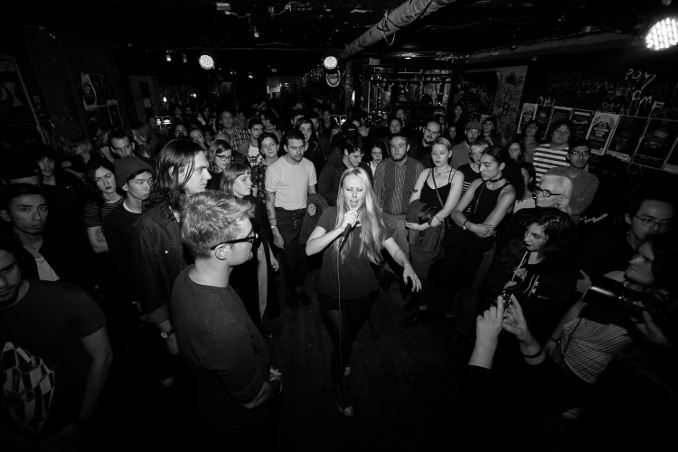 Third came an energetic performance from Animalia featuring some interpretive dance that actually worked well and was far less pretentious than it sounds. Jill Krasnicki has an interesting vocal style filled with pops and high pitch intakes of breath that help to reinforce the rhythm section. "Think she likes Björk?" the voice in my head screamed. I bet she does. It was very Björkish. She's got a great voice though and the electronic arrangements were quite majestic.
Finally, U.S. Girls hit the stage bringing downbeat loops drowning in bass frequencies, with the two vocalists leading with some nice melodies. It was repetitive and groovy. Everyone has had the joy of playing a record at the wrong speed, suddenly realizing that it's just as good slowed down, if not even better. They draw upon that very feeling.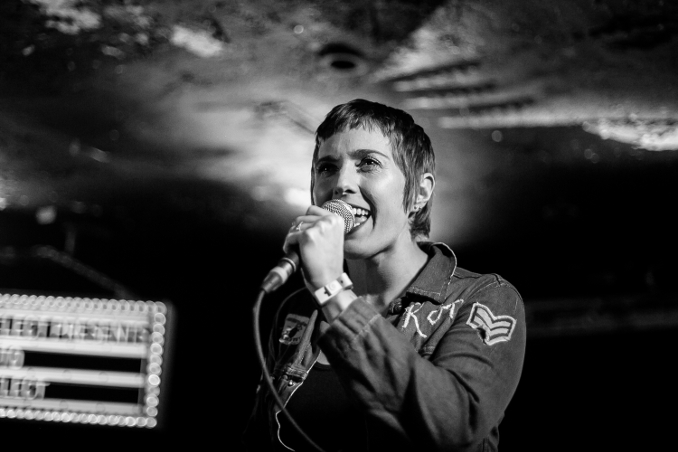 It sounds at times like they might be sampling from classic funk records, the kind that are becoming increasingly popular at clubs flipping old school vinyl. Despite having audible roots and influences, U.S. Girls manage to sound fresh and modern, creating a great vibe in a live environment.
To sum up, being a duo is hard and all these examples felt slightly limited by the backing tracks that underpinned them. Unless you're a fantastic vocalist or performer, a karaoke style is hard to make truly remarkable. Ask Kanye why he's so brilliant – i'm sure he'll be happy to tell you.