One of my favourite programs at last year's Toronto Fashion Week (TFW) is returning. Fashion Talks offers a unique and intimate opportunity at TFW Studios in Yorkville to listen in on discussions of industry insiders. Last year I had the opportunity to hear from the costume designers of The Shape of Water from working with filmmaker Guillermo del Toro to the process of creating new wardrobes for the actors while making them look well worn. The insight was invaluable for people like me who devour the behind the scenes.
This year's TFW Fashion Talks we have another opportunity to join in the events. Dr. Alexandra Palmer's talk on Thursday is definitely worth joining in. Visit www.tfw.to for full details.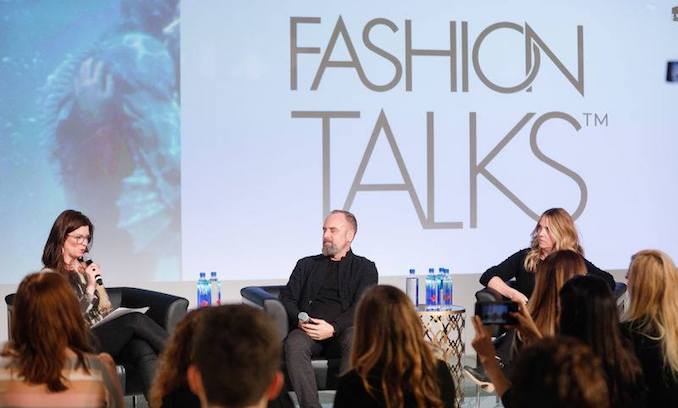 Here's the line up…
Tuesday, September 4
3:00 PM In Conversation with Fashion Activist Elizabeth Peyton-Jones, founder of the Responsible Trust for Models, an international organization dedicated to revolutionizing the modelling industry.
Wednesday, September 5
2:00 PM In Conversation with Canada's leading film and television costume designers on the process and power of costume design.
3:00 PM In Conversation with Caitlin Cronenberg and Jessica Ennis on the power of fashion in their book The Endings: Photographic Stories of Love, Loss, Heartbreak, and Beginning Again
*This Fashion Talks taping will be followed by a book signing with Cronenberg and Ennis.
Thursday, September 6
2:30 PM In Conversation with STITCHED cast, host and fashion model Kim Cloutier and resident judges, style expert Joe Zee and ELLE Canada's Editor-in-Chief Vanessa Craft on how media content democratizes fashion.
4:30 PM In Conversation with Dr. Alexandra Palmer, Nora E. Vaughan Senior Curator, Textiles and Costume at the Royal Ontario Museum on the importance of Fashion and Textile collections for Museums and for its visitors. The ROM holds the largest collection of fashion and textiles in Canada and is the third largest in the world.