Whether you are a Torontonian or just visiting our city with kids, we have plenty of interesting and fun things to experience. From eating bugs to seeing the world's top tennis pros, we've scoped out some pretty fun stuff to check out. You won't hear the kids say "I'm bored" in our city!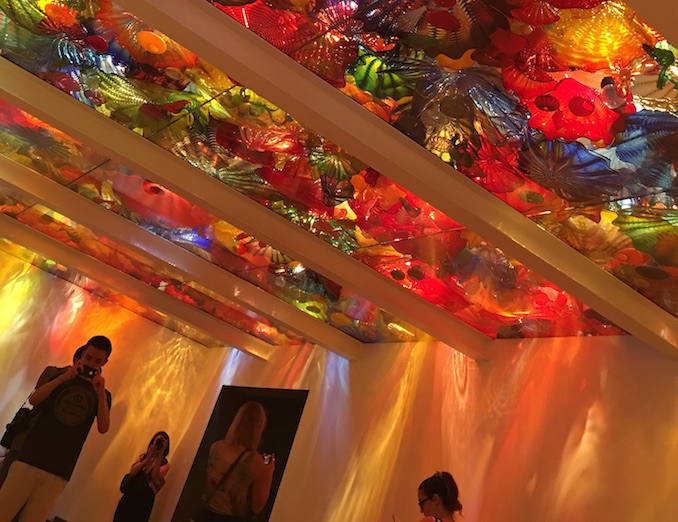 Gaze on Colourful Chihuly Exhibit at the ROM: Too hot out? Toronto has a few of those unbearable days in the summer so best to plan those easy days exploring a new exhibits like CHIHULY at the ROM. This vast space is now featuring the very popular glass art of Dale Chihuly and yes, definitely bring your kids! While most are sectioned off, kids will delight in the Persian Ceiling room where you can lie on bean bags and stare up and find some glass creatures.
Eat BUGS at Ontario Science Centre's Ripley's Believe it or Not Exhibit: Order up a virtual bug dish at the Bug Bistro and learn more about entomophagy, the practice of eating bugs. Crawl through a prehistoric snake and learn nature's process that turns into zombies and so much more! This new exhibit celebrates the life and legacy of Robert Ripley.
Serve up Tennis Fun at The Rogers Cup: Hometown tennis star Milos Raonic will be playing at the Rogers Cup! All the fun kicks off July 23 with a weekend filled with free tennis and fun activities for everyone during Pizzaville Free Community Weekend. Grounds will open earlier so fans of all ages can enjoy world-class tennis and many fun activities. Visit the Kids Tennis Zone and practice for fun and prizes. Autograph sessions happens on the main stage this weekend. Be sure to catch Centre Court on the first Sunday as the venue will be switched over to the Sportsnet Ball Hockey Challenge that will include NHL stars Connor McDavid, Tyler Seguin, Jason Spezza, Michael Del Zotto and ATP players as they face off in a friendly game.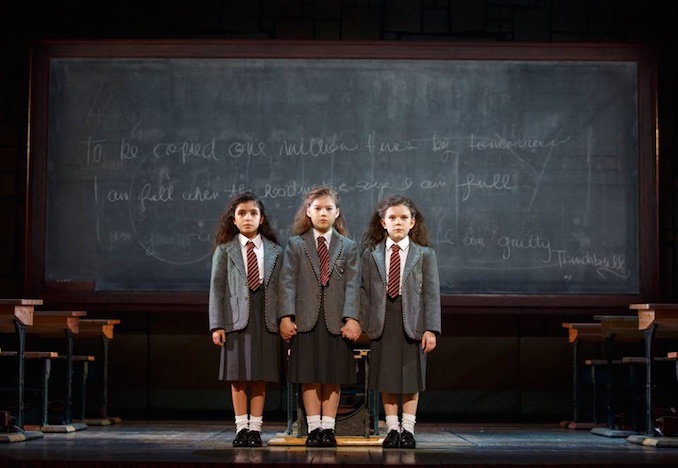 Get to know the Precocious Matilda: The London and Broadway smash musical has landed in Toronto with Mirvish Productions and will sure to delight boys and girls. Inspired by the beloved novel by Roald Dahl, this multi-award winning musical is a story about a little girl who has the worse parents and thinks school is a waste of time for girls. She secretly spends her days in the library reading  while her parents are busy. With an interest in going to school her parents finally succumbed but she's pegged as a little rugrat from the start by the Headmistress. Luckily Matilda's teacher quickly realized there was something quite exceptional about her including a paranormal skill. My youngster and I read the book (he finished in mere days ahead of me) and loved the story (see what I did there? incorporated some reading fun? hehe) before seeing the show. Matilda the Musical on stage now through to October 18, 2016 at Ed Mirvish Theatre.
Kids make the rules with Superdude and Doctor Rude at Second City: Super-villains have to contend with kids in this fun-filled and wild musical adventure filled with jet packs, selfies and more. When Superdude loses his Bucket of Destiny, Doctor Rude comes up with the perfect scheme to take over the world. There's a plan in place but the audience is needed to help. Kids are the secret weapon!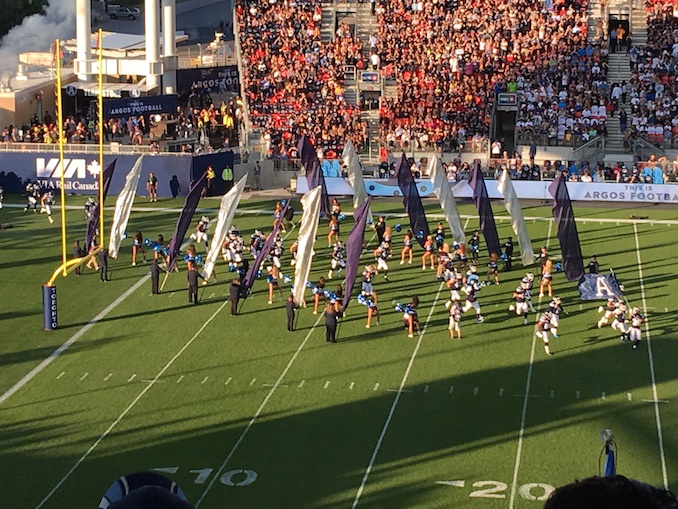 Adrenaline Rush at a Toronto Argonauts Game:  the CFL team has a new home at BMO Field (Exhibition Place). Families can enjoy a football game complete with tailgate parties, a VIP Kids Club Membership, food trucks and sometimes a few other fun surprises! Fun to catch the die-hard fans — we checked into the home opener recently with the Hamilton Tiger-Cats. Summer nights and the sunsets are pretty cool to check out here in the bleachers too!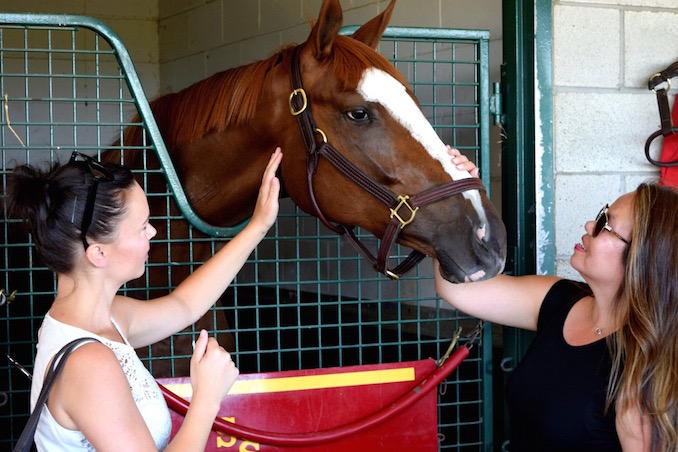 Giddy'up at Woodbine Racetrack: We honestly wouldn't have thought about the racetrack as a place to bring kids but after spending a day with horse lover (and celebrity photographer) Will Wong, we were amazed. He told us stories about growing up around horses and has become friends with many of the teams at Woodbine over the years. Having walked with him and meeting the horses was fascinating. Horses seem to respond happily when seeing and hearing him approaching. He's learned about their personalities and could tell you pretty much everything you ever wanted to know about the majestic creatures. During one recent race day we noticed many families with kids in tow. Kids squealed with delight when jockeys gave them high-fives and seeing the horses up close before and after races.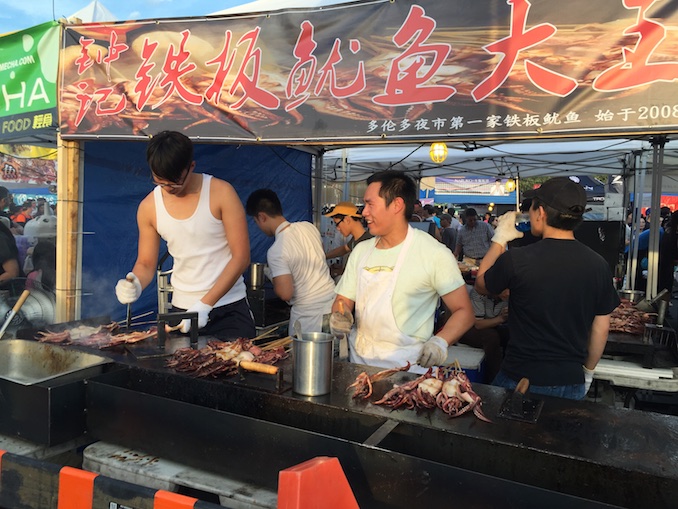 Night Markets: There are plenty of food festivals during the summer but the Asian Night Markets like Markham's Night it Up! and the T&T Night Market are definitely great for families to explore and taste! Try the takoyaki (octopus balls), grilled squid skewers, rolled ice cream, stinky tofu (be brave) and so much more. Bring lots of $5 and $10 dollar bills and be prepared for line ups and hoards of people. It's all part of the experience.