June is National Indigenous History Month and National Indigenous People's Month. It's considered a time to recognize, acknowledge and learn more about our country's past while we continue on path for reconciliation with the First Nations, Inuit and Metis. It's also a time to celebrate the beautiful arts, culture, and heritage of all Indigenous communities. If you're interested in hearing their stories, learning the truthful past, and join in the celebrations, here are a few ways you can do so!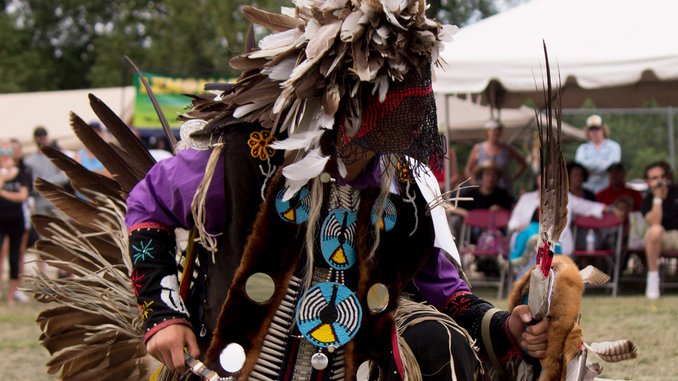 ᑐᓴᕐᓂᑐᑦ TUSARNITUT! Music Born of the Cold: Royal Ontario Museum exhibit running until September 24. Celebrate Inuit art, song, and dance at this very special exhibition.Showcasing the creativity of a range of visual artists, musicians, dancers and performers, this exhibition will offer an incredible exploration of artworks inspired by the vital role of music in Inuit culture. Spanning centuries of Inuit life, ᑐᓴᕐᓂᑐᑦ TUSARNITUT! (which translates literally as "sounds that please the ear")  reveals the range and diversity of musical expression in the visual and performing arts of the Arctic. Featuring over 100 sculptures, prints, drawings, and installations themed around music by renowned artists including Karoo Ashevak, Mattiusi Iyaituk, David Ruben Piqtoukun, Kananginaq Pootoogook, Jessie Oonark and Niap (Nancy Saunders), among others. The artworks will be presented alongside an array of instruments, photographs, musical recordings, and archival footage. The exhibition is arranged by the Montreal Museum of Fine Arts.
Sunrise Ceremony at Nathan Phillips Square on June 21. This beautiful early morning ceremony invites people to come together to give thanks and to offer prayers. Visitors present will be invited to form a circle as a traditional smudging ceremony will be offered to help those who wish to cleanse their spirit in this sacred ritual. There will be singing and drumming as well as the offering of strawberries and water. Strawberries, also known as the heart berry for its shape is known to be an important fruit and medicine of the Indigenous people. It's considered a connection between the mind, body, spirit and emotions. It is a reminder of our continued work towards reconciliation and the importance heartfelt relationships. Learn more here.
Indigenous Arts Festival: June 17 & 18 at Fort York. This annal community-focused and family-friendly event with traditional and contemporary music, dance, artisan and culinary experiences of the First Nations, Inuit and Métis Peoples of Turtle Island. On Saturday, June 17, experience a Traditional Pow Wow hosted by Na-Me-Res Native Men's Residence with drummers and dancers. On Sunday, June 18, enjoy the Indigenous Arts Festival's full-day live concert featuring contemporary and traditional Indigenous musical performers.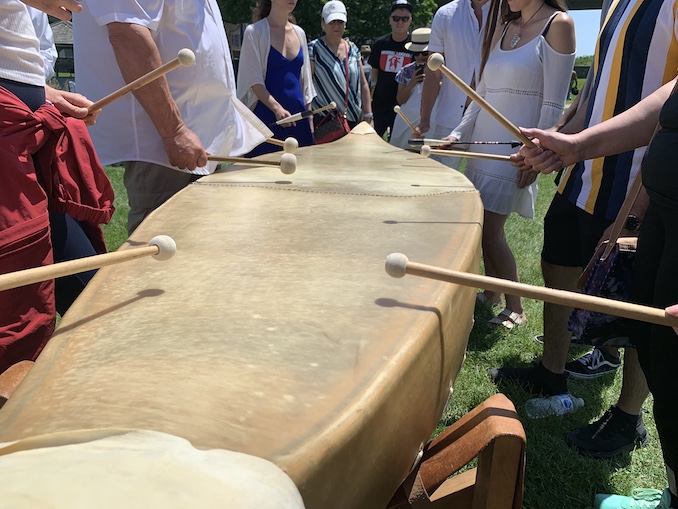 Hot Docs Cinema Indigenous filmmakers and storytellers: through the month of June,free screenings of Ever Deadly and Aitamaako'tamisskapi Natosi: Before the Sun on National Indigenous Peoples Day: Wednesday, June 21.
TIFF Screenings and events: TIFF Cinematheque presents the uplifting first feature from Jub Clerc, Sweet As, on June 15, about a Nyul Nyul/Yawuru woman from the Kimberley region of Western Australia. Programmed by Jason Ryle, International Programmer, Indigenous Cinema at TIFF, the film first premiered at the Festival in 2022, and was inspired by the filmmaker's own childhood. Silver Screenings will also be hosting a free screening of Clerc's tender coming-of-age film on June 16. Accompanying the screening, Sarah Lewis, an Anishnaabe Kwe (Ojibwe and Cree) award-winning spoken-word artist, will join TIFF for a live performance and a moderated discussion about her career and art practice.
David R. Maracle & Friends: Sergeants Mess Hall, Base31 in Picton, June 9.Maracle will perform an ambient evening of Indigenous World Fusion Music. He will be accompanied by Saleek Brant on electric guitar and Ray Farrugia on drums + percussion. David R. Maracle is a community member from the Tyendinaga Mohawk Territory, an Activist for Indigenous Rights & Culture, and an International award winning multi-instrumentalist musician/composer, and has released over 17 musical compilations over his multifaceted career. David has received two Gold Records from the Recording Industry Association of America, RIAA, for his world ambient melodies of the Iroquoian Love Flute, and his multi-instrumental fusion of rare world instruments. David's accolades also include numerous Canadian Indigenous Music Awards and has performed his beautiful ambient music all over the world.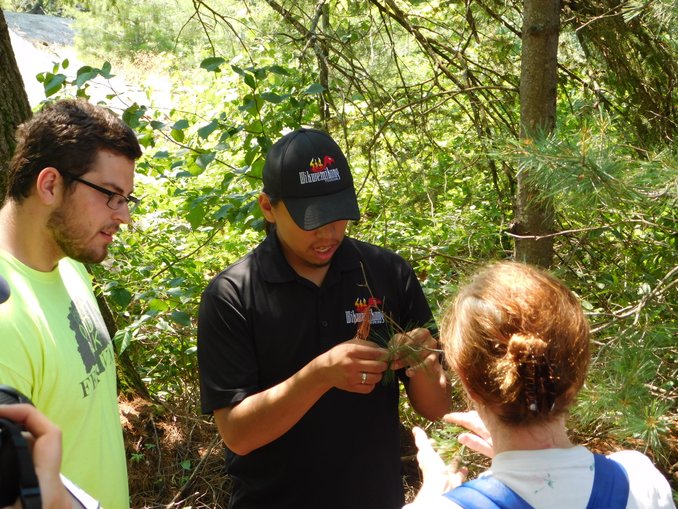 Anishinaabe Cultural Experiences (Wikwemikong Tourism) are nature-based and cultural experiences from an Indigenous perspective on Manitoulin island and Killarney, Ontario, Canada. Experiences range from soft adventure to wilderness eco-adventures, reconciliation and educational interpretive tours. Daily cultural experiences are perfect outings for individuals and families looking to engage their senses and gain a better appreciation for the local Indigenous culture. Tours available from May through November.
We encourage everyone to take a step forward together and learn more. You can also learn and discover the stories directly from the community through the Reconciliation: A Starting Point app available to  download on smart devices to learn about Indigenous Peoples in Canada, key historical events and reconciliation initiatives.