The House of Dior celebrates its 70th anniversary this year and museums around the world have special exhibitions in honour of this significant milestone. The Royal Ontario Museum opens the CHRISTIAN DIOR Exhibition on November 25, 2017 with a stunning display focusing on Christian Dior's work between 1947 to 1957.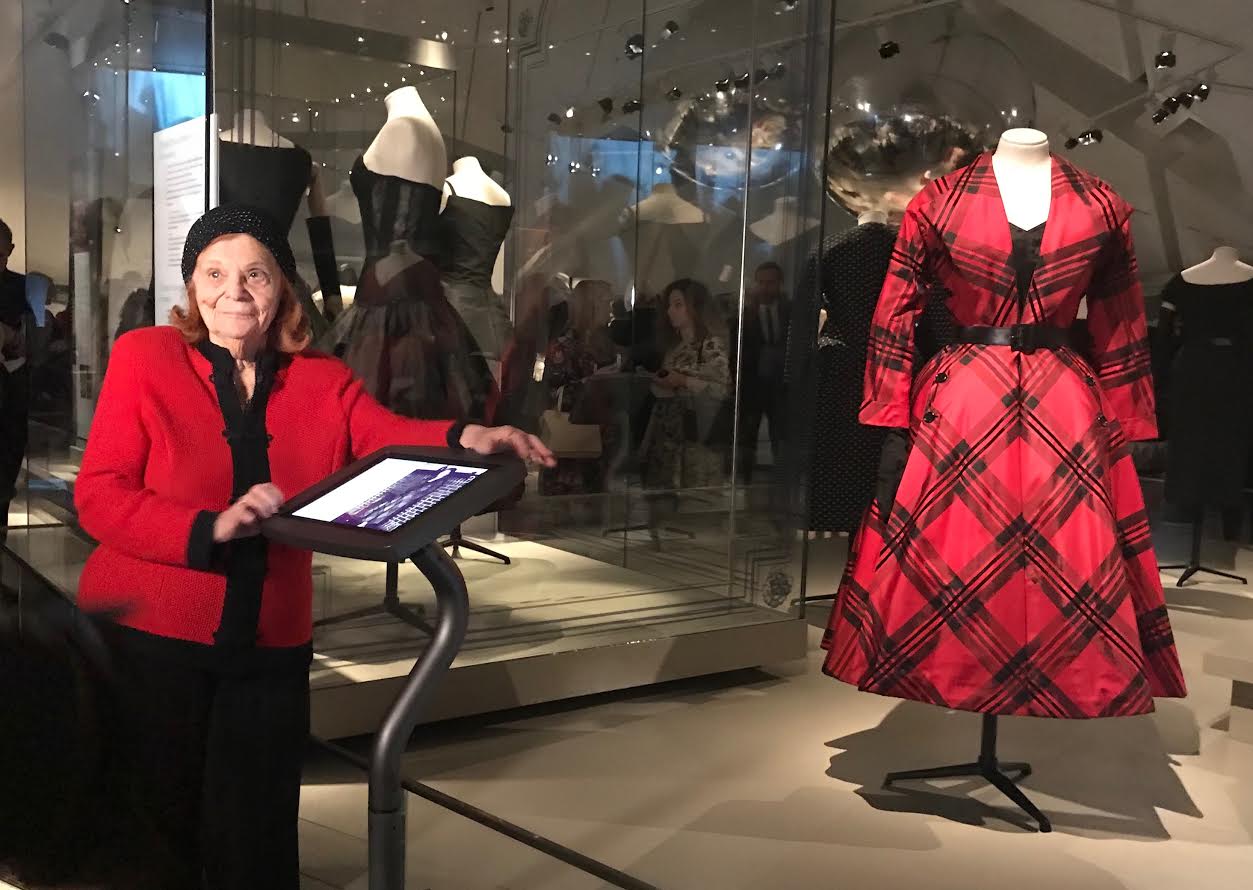 This original exhibition features more than 100 objects including 38 designs drawn from the Museum's own permanent collection as well as loans of embroideries, accessories, images from Christian Dior Heritage, Musée d'Art et d'Industrie de Saint-Etienne, Musée du Pays Rabastinois, France and others including private lenders. Interesting fact, the ROM's collections of fashion and textiles are the largest in Canada and is ranked amongst the top three in the world with over 55,000 pieces.
Considered one of the most influential designers, Dior's creations helped revive the Paris fashion industry after the Second World War. When the House of Dior presented his first collection on February 12, 1947, it became known as the "New Look." It revolutionized women's fashion after  wartime masculinity — a time when there were restrictions on availability of fabrics and materials as well as women didn't want to wear fancy clothing.  With Dior's new collection, in came softer shoulders, cinched waists, long and full skirts.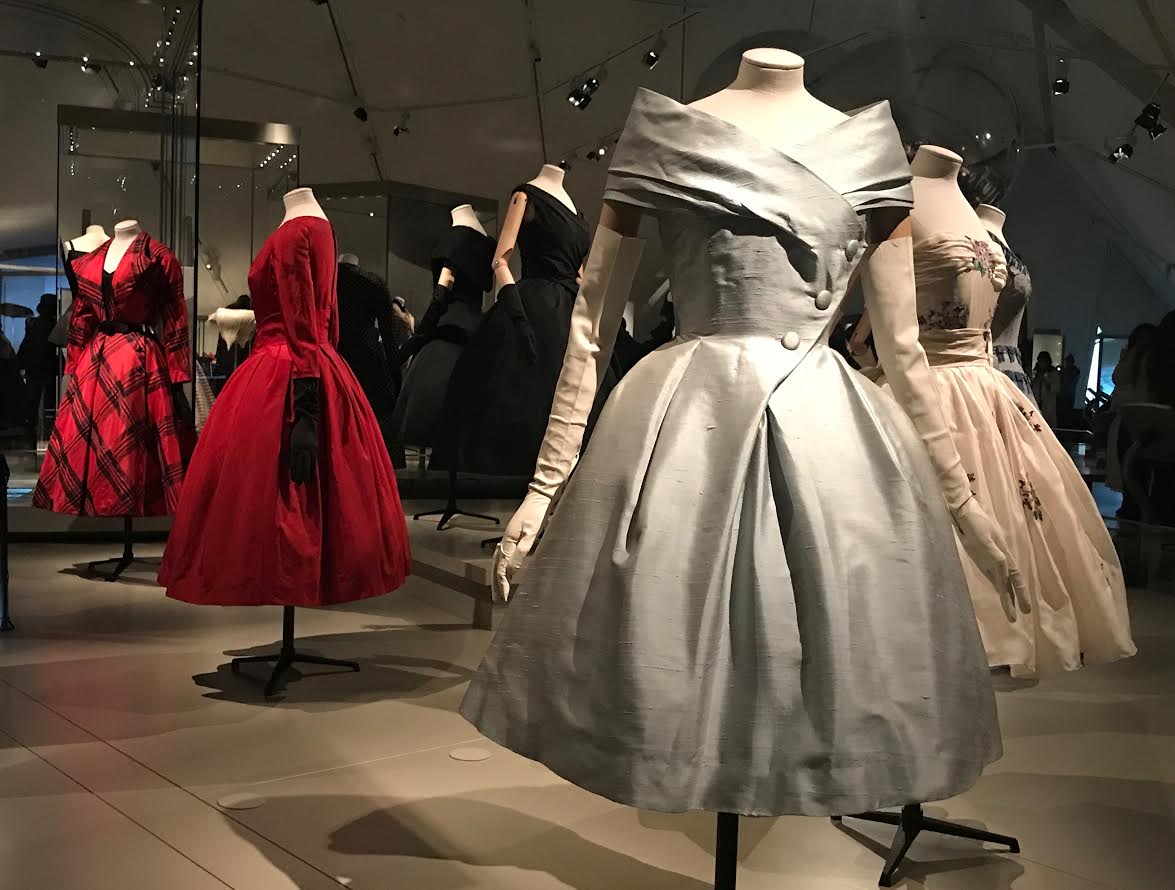 This exhibition offers a deeper understanding and insight into the creative process and the mechanics of the fashion industry of the time that make this "New Look" successful.
Dr. Alexandra Palmer, the exhibition's curator and ROM's Nora E. Vaughan Senior Curator, explains at the media preview the focus of this exhibition is really the foundation years of Dior. "The House of Dior was founded in 1947 and Monsier Dior died unexpectedly in 1957 so it's a very sweet and niche ten year moment that all characteristics…all the parts of the House to this day were made. In a very short time, the house worked out all the dress making, the licensing, the look, jewellery."
"He had a very clear vision of what he wanted to do," said Dr. Palmer. "The corset was very much part of that and he thought a lot about it. But he said he wanted women to feel like women again. He wanted to revive traditional dress making skills." But did the fashion world need Paris for fashion after the war? Dr. Palmer tells us at that time the fashion industry in America was still doing okay but Paris couture houses needed the international buyers. Dior brought them back. He looked at historical dresses, corsetry and detailing that women liked and wore. He reintroduced the dresses after all the utilitarian looks during the war and women loved them.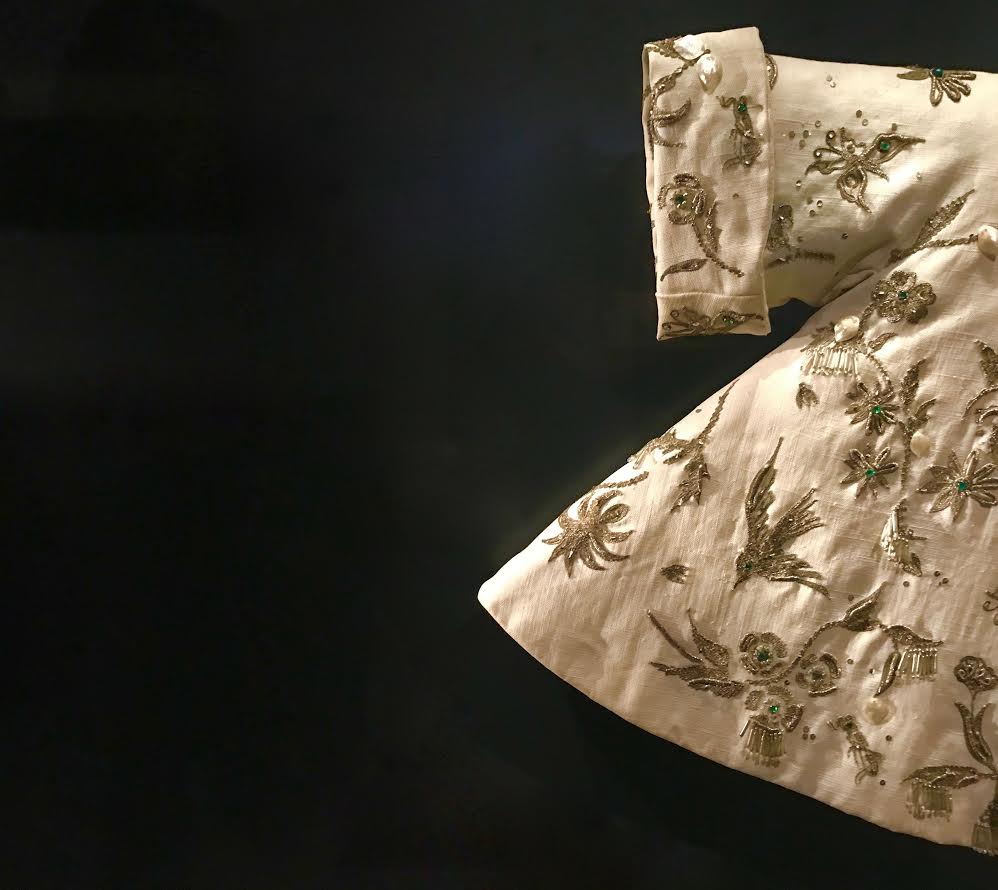 Dr. Palmer explains that she was very interested in why this "new look" work and why did women return to this romantic fashionable style. "They had to have them. Women loved the clothes and they felt fantastic in them. So, what was this magic? The corset is part of it. The way the shoulders were made. It was the construction of the clothes and this exhibition really looks at that. All these motifs, all the experiments in pattern making, and the thinking behind how to create a new silhouette are all in the clothes. Some of it didn't make sense as there was way too much material, too much work, and too much design. It's really the R&D of haute couture."
The showcase on embroidery in this exhibition highlights the exquisite artisan technique that seems to be almost forgotten today. Dior had resurrected the craft of embroidery that was not only beautiful art but it was an example of how the designer kept an entire town of artists in France employed. "Dior was very conscious of France and about the people, the culture, so not only did he want to make beautiful clothes but he wanted to make France important," said Dr. Palmer. "Haute couture is like champagne, it's very regulated and quintessential to the French." She also mentioned that while designs carried Christian Dior name, underneath there was an extraordinary narrative of who made it happen from pattern maker to textile manufacture, to button and ribbon makers that was archived. In this exhibition, iPads place throughout that offers more insight into the dresses on display including technical details about their construction; photos of Dior's original sketches and swatches; detail photos that show fine elements of the dresses up close; photos and stories about he women who owned and wore the dresses; archival images and original advertisements.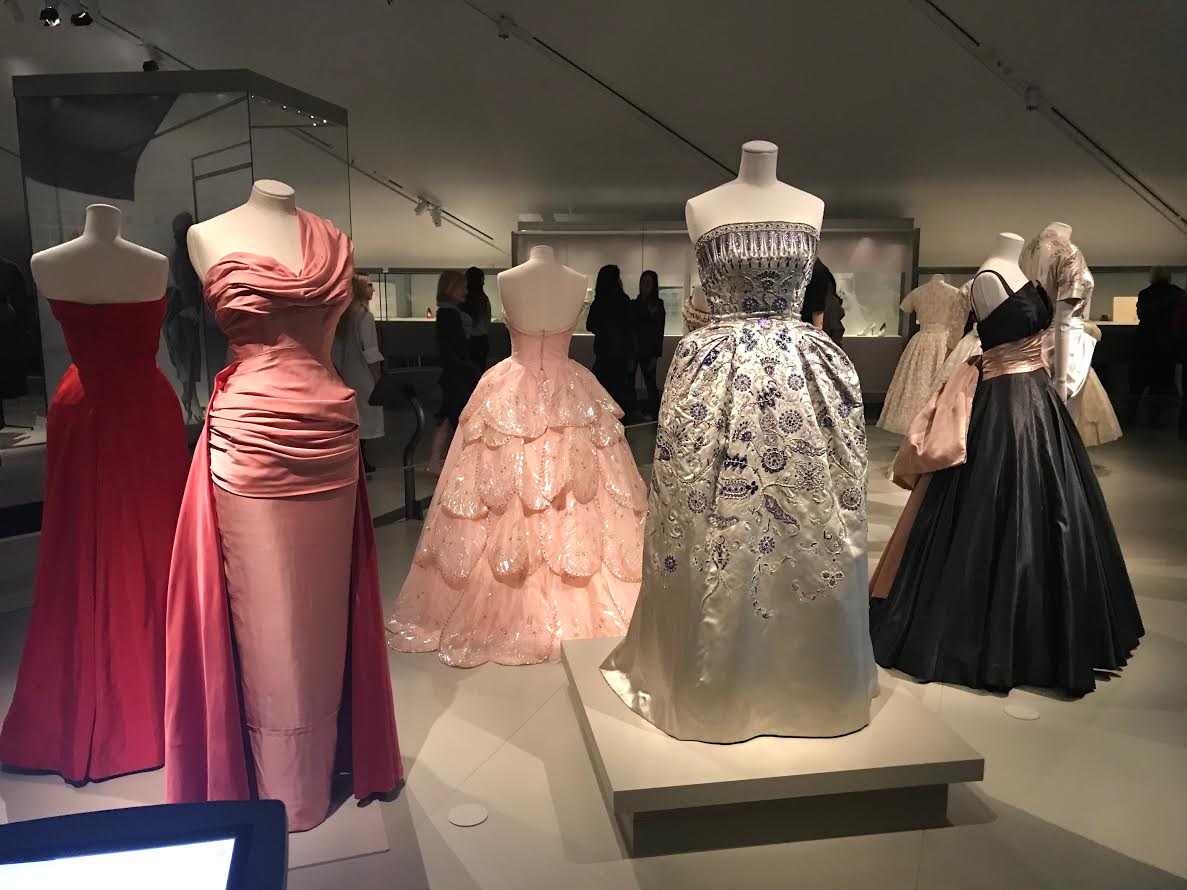 The exhibition is rich in stories as well. It not only tells the story of Dior, and the House of Dior, but it also tells the story of Toronto's society. "The dresses are primarily from wardrobes of women in Toronto and Montreal and given to the ROM. You'll see the first dress, Nocturne, which was worn by Mrs. Eaton and was given to us in 1956. That was our first Dior and she actually wore it when she was entertaining at home and not out as she didn't want to ever upstage a hostess, so this is what she told me," said Dr. Palmer.
98 year old Lillian Weiss was also at the ROM DIOR Media preview who had two of her Dior pieces on display in the exhibition. She had mentioned to us that she recalls buying the red tartan dress at Creeds in Toronto, one of the only places to buy haute couture. "Did she cherish it?" we asked her? "Oh, of course and I wore it many times!" Weiss explained with enthusiasm. "And I had a lot of compliments too!"
"Fashion doesn't work unless it goes into the world and that's what is  interesting about Dior. His numbers are staggering after the war. He produced twice as much as anyone else in terms of orders…and women love Dior. If you had a Dior purse or dress you were never out of fashion." Dr. Palmer.
Christian Dior at the ROM is presented by Holt Renfrew. For more information about the exhibition, the extensive line up of related programming and tickets, visit rom.on.ca 
Dr. Alexandra Palmer is also the author of the upcoming companion book Christian Dior: History & Modernity, 1947-1957 that will be published in 2018. She is also the author of the award-winning Dior: A New Look, A New Enterprise (V&A, 2009).