On February 23rd, the 8th annual Recipe For Change event will feature over thirty of Toronto's top chefs, brewers and vintners to raise funding and awareness for food and food literacy programs in communities and schools. The event will be held at the St. Lawrence Temporary North Market and the ticket price includes all-you-can-eat-and-drink during the event.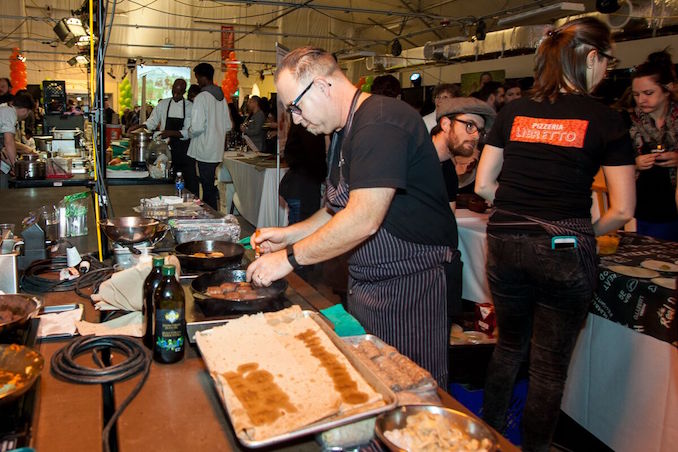 Chefs participating in this event include Ricky Casipe (Hawthorne Food and Drink), Rocco Agostino (Pizzeria Libretto), Chef Nuit (Pai Toronto), Nick Liu (DaiLo), Renee Bellefeuille (Frank at the AGO), Kristin Donovan (Hooked), Bertrand Alepee (The Tempered Room), Cynthia Leung & David Castellan (SOMA Chocolate), Bashir Munye, Amreen Omar (Bombay Street Food) and many more.
"Food literacy, urban agriculture and culinary training can have a tremendous impact on the community, creating jobs of those in need while improving access to fresh, affordable food," said Executive Chef Ricky Casipe of Hawthorne Food and Drink and Recipe for Change's participating chefs. Hawthorne is a full-service social enterprise restaurant that provides training in the hospitality industry to people in need of employment. "Recipe for Change's mission is one that's close to my heart and I'm proud that so many other talented chefs are taking part in this important cause."
For more tickets and information on this delicious fundraising event visit www.RecipeForChange.me 
In the meantime, we asked Chef Casipe to share one of his most comforting recipes. We love this!
***