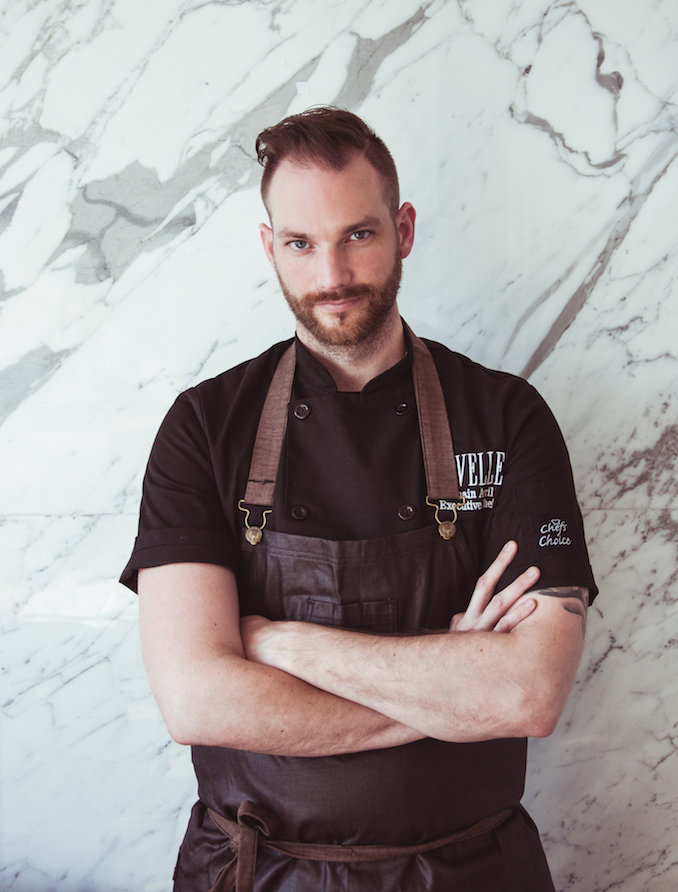 If there's something you should know about Chef Romain Avril (Lavelle) it's that he's a hopeful romantic. Born in Paris, Avril grew up exposed to family who loved to cook. His godfather owned a bakery and he's mentioned a few times about the memories of waking up to the scent of fresh baked goods. Not only does he have a love for food but a real passion for life. So, naturally  we turned to him this time of year for some tips on how to celebrate and appreciate those we love.
What is your ideal Valentine's Day?
An ideal Valentine's Day for me is really just to be with each other. I don't believe in Valentine's frills but to spoil and cherish your partner on a daily basis. However our busy schedules don't always allow for down time, so it's a good occasion to leave the stress and the pressure. Put the phones down and focus on each other and give one another the most deserved attention and love.
What's the most romantic gesture anyone has done for you? 
I think you could call me an eternal romantic, but hey if there is one cliché I can be proud of when it comes to being French, I think it would have to be this one. I feel that the latest and biggest act of romance was last October when I treated her to a trip to Paris and went down on one knee and asked her to marry me. (Spoiler alert: she said yes)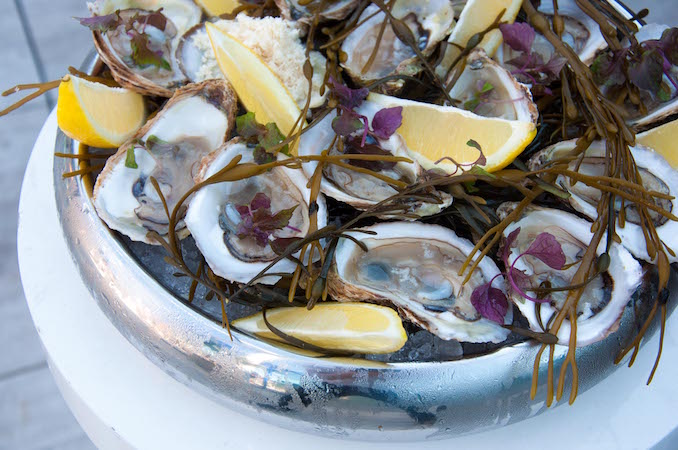 We know that some foods are considered "sexy" (oysters, champagne, chocolates). What is your sexy dish?
There is a lot of sexy food indeed, but to me it starts by enjoying it with your hands and being able to share it with one another. Oysters with champagne and Yuzu mignonette and freshly grated horseradish will certainly spice things up.
However don't abuse it, or your stomach will be the one driving the event for rest of the evening…
On the sweet side, I think as cheesy as it sounds, a chocolate fondue is always a winner. Chocolate will put the both of you in the mood and playing with food helps the complicity. Who knows how messy it could get.
The most romantic place you've travelled to?
I would have to say France and Italy. But more precisely Tuscany, where we rented a villa for ourselves. Just being in the back country with nothing but the beautiful landscapes, amazing food and the wild surrounding us was definitely the most romantic set up anyone could have wished for.
Your favourite romantic places in Toronto?
To me, romance goes naturally with food and dinner. It's what we love and what made us connect when we met.
I absolutely love Canoe for that reason. They are really good at setting the mood and making you feel really special.
Now that being said, Lavelle would be the spot for me to take care of you for Valentine's (or any other time) as we know what to do when it comes to providing that extra attention and impressing your other half.
I also really like a couple's massage, as it's a great way to disconnect with reality while holding each other's fingers. Four Seasons Hotel Toronto's Spa is my favourite in the city by far.
That one dish that everyone just can't get enough of at Lavelle?
It's a tough one as there are so many favourites, but I will split the decision between the tuna tartare with soy and ginger (sexy food) and the pan seared Fogo Island cod with Barley risotto.
Anything special happening at the restaurant for Valentine's Month?
Yes! On Valentine's Day we'll have a 5-course dinner, including the aforementioned tuna tartare, in the most romantic setting the city has to offer. Couples are welcome to stay afterwards for drinks and dancing. If you really want to impress your better half, we are offering a special add-on of a bottle of champagne and a dozen roses. Reservations and details are available here.