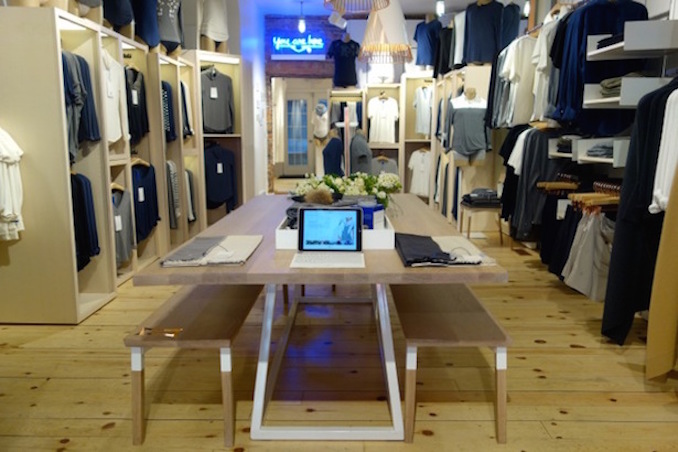 Launched by Lululemon's Shannon Wilson and her son JJ Wilson, the Vancouver-based clothing company Kit and Ace opened its very first Toronto shop in November of 2014. Located in the vibrant neighbourhood of Queen West, the store offers casually luxurious street wear to the active men and women looking for comfortable and functional basics they can live in, as shop director Tonya Papanikolov explained.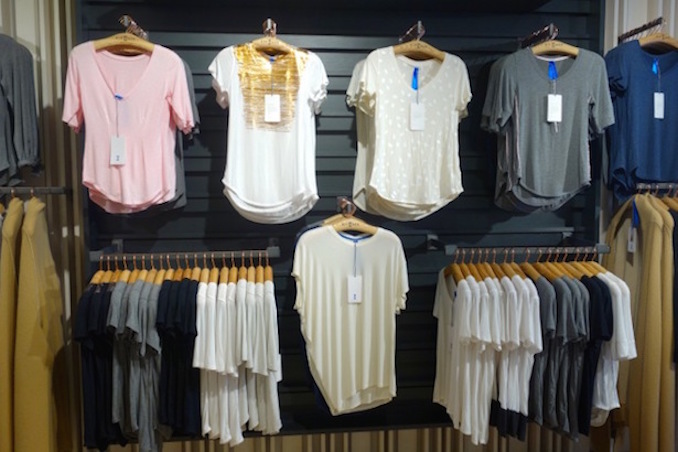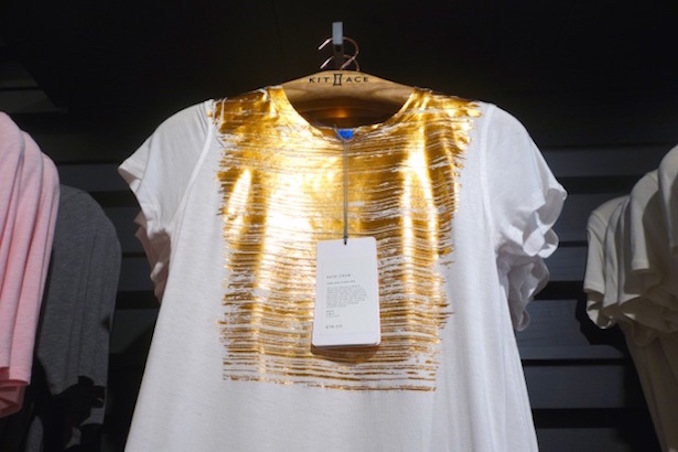 Kit and Ace is not your average at leisure label.  It offers premium quality clothing made from the company's trademark 'technical cashmere' (also called qemir), a high-tech fabric that is machine-washable, resistant, and unbelievably soft.  Although their aesthetic is very basic, the quality of their fabric makes their T-shirts, tank tops, turtlenecks, and sweatshirts worth every penny (the prices range from $68-$178).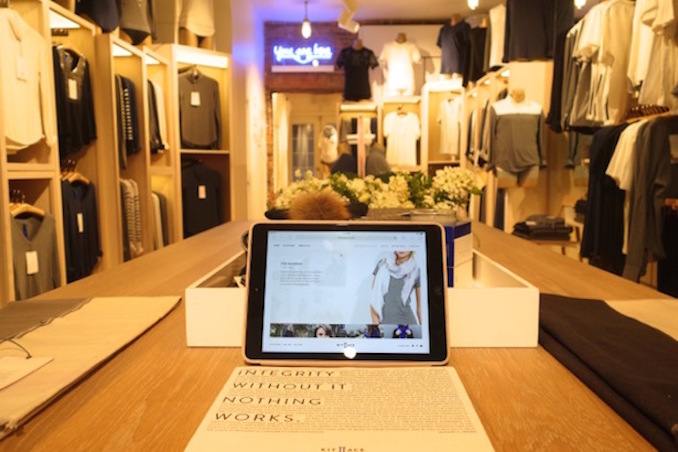 Based on Michael Jensen's business ideology that "nothing works without integrity", the company is committed to making clothes that feel amazing and work well for their customers.  They take a real interest in knowing how people feel in their clothes, and are dedicated to improving their designs in order to meet their customers' lifestyle and standards.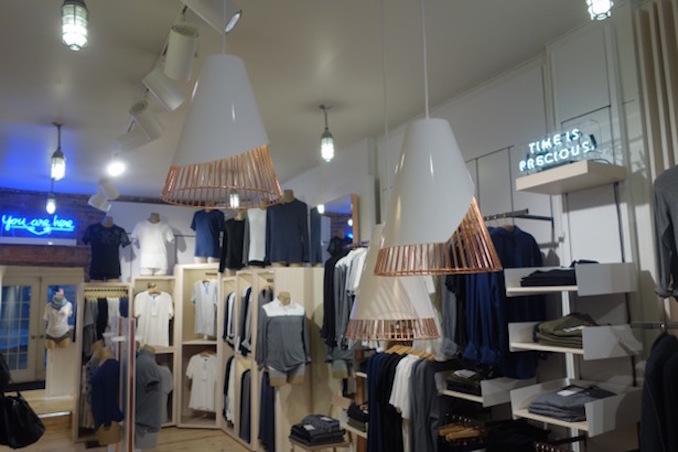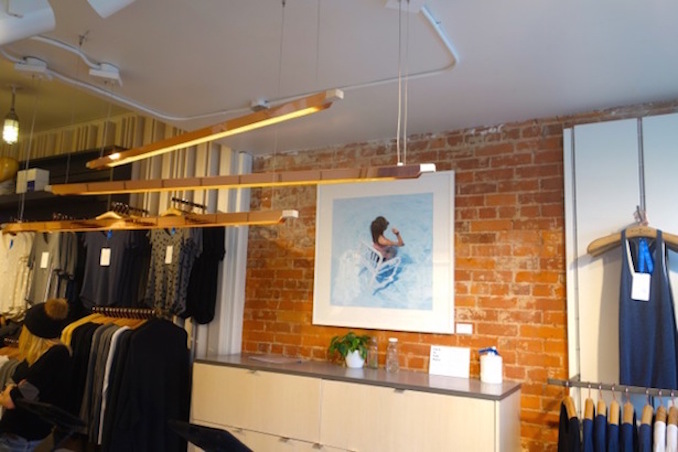 The Toronto shop is in itself warm and welcoming and customers are greeted by a friendly staff.  The store is filled with natural light, contemporary art, photographs, and furniture by local emerging artists.  Hanging from the ceiling, there are special edition copper lighting fixtures designed by Kei Ng and Jonathan Sabine which give a minimalist and modern feel to the place.  On the wall leading to the fitting rooms, you'll find cute and positive "love notes" by Justin Broadbent and towards the front of the store, you'll see a large wooden table and chairs designed by Mischa Couvrette, which are a permanent feature in all Kit and Ace shops.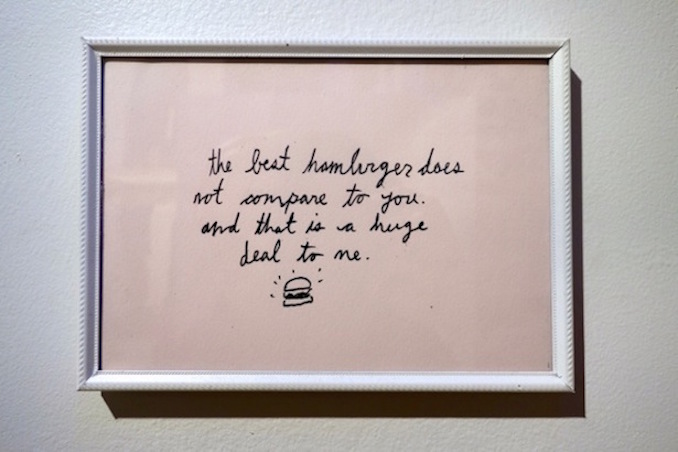 In an effort to celebrate and support local talent, the shop has launched The Wall, where a new piece from different local artists is featured in the store every three months.  "It is really about giving them a new platform to showcase their work", Tonya Papanikolov said.  Currently featured on The Wall is "I Have An Idea 01", a bright and fresh artwork by Toronto-based photographer Jackie Beale.
Every month the store also holds "supper clubs" during which local members of the "creative class" gather to enjoy locally-sourced meals, meet new people and play 'Real Talk Cards' with them.  The purpose of this game is to bring the guests together and encourage them to interact with each other, Tonya Papanikolov explained.
Kit and Ace shops are very much focused on their local community and the company plans to maintain this store concept as they develop internationally.  The store at 779 Queen Street West is one of the seven Kit and Ace locations across North America and the company aims at opening between 30 and 50 more stores across the US, Europe and Asia in 2015.
For more information on their products, their rotating exhibit, and upcoming supper clubs visit kitandace.com.