Located at 111 Roncesvalles, the Norman Felix Gallery offers a venue space, a health-conscious café, and now, a fully licensed bar. "We were able to get our entire space licensed," says Seija Eskola, the manager of venue operations. "It's a really unique situation. I mean, you can grab a drink in the café at the AGO, but you can't bring it with you when you're viewing the artwork."


The multi-floored space serves as a cultural hub for emerging contemporary artists in the city. Norman Felix Inc. currently represents over 70 upcoming artists and is constantly renting out their exhibition space to independent artists.
The gallery is currently spotlighting York University's Digital Media Showcase, which features a wide range of digital art as a part of York's annual year-end student show.
With a crowded gallery, Norman Felix's Art Stop Program has led to the expansion of their venue space, which now reaches beyond the walls of their Ronces. location. The Art Stop Program allows independent artists to feature their pieces in local establishments situated throughout Toronto.
By combining the resources of independent artists and local businesses, the program increases exposure for both parties and thoroughly embeds artwork into the city's cultural scene.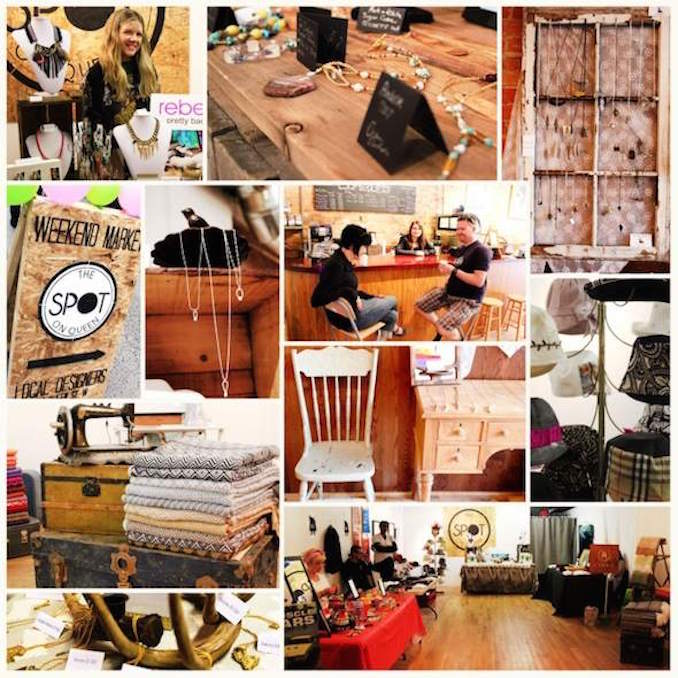 Eskola adds that minimal effort is needed from business owners, which gives the program heavy appeal, "It's simply a way to compliment their existing space—all we ask for is a blank wall and one hour to setup."
Thus far, the program has allowed artists to expose their work in restaurants, clothing boutiques, furniture shops, and other trendy spots in the city.
"It's great because there's neighbourhoods like Leslieville, which is still close, but far away enough that it attracts an entirely different crowd," Eskola says.
The most recent Art Stop project showcases paintings by a local artist, Jeff Bartels, at the Parkette Kitchen and Bar located in the Queen West neighbourhood. His music-inspired pieces will be featured for the next three months.
Norman Felix Gallery is expanding its appeal once again with the newly licensed bar that's open during all operation hours. It's an exciting addition to the already popular café that serves gluten-free, dairy-free and vegan foods and beverages.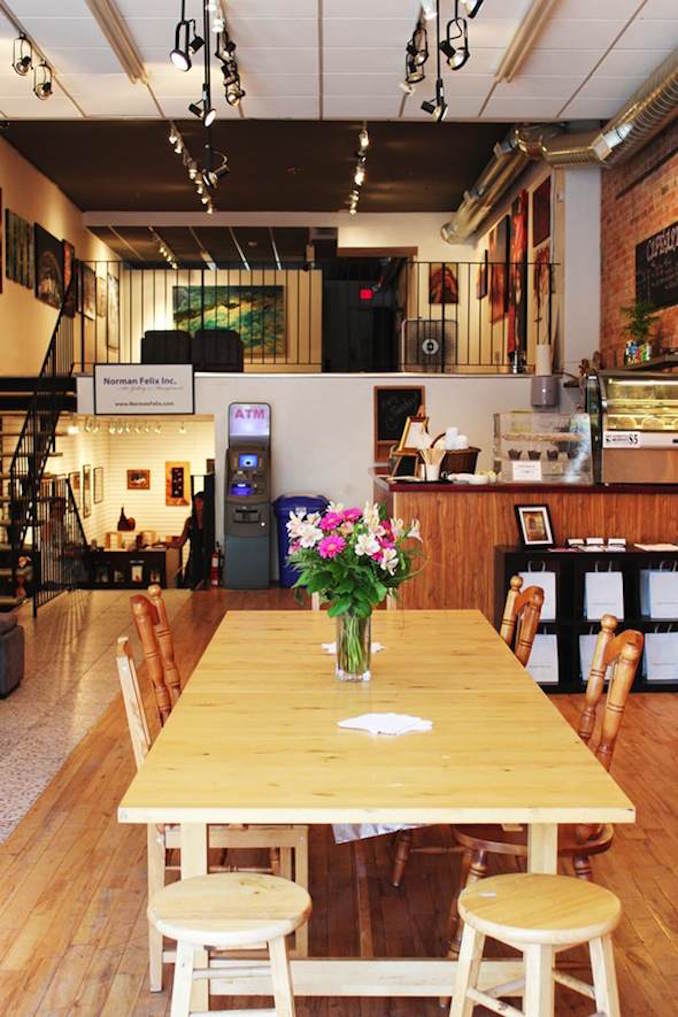 The one-of-a-kind model has inspired long-terms hopes of establishing locations throughout the city.
"The combination of the gallery, cafe and event space has brought great people and culture our way, and we hope to keep the good times and art rolling," Eskola concludes. "And now that we can serve a drink? Even better."
As well as hosting exhibitions and pop-up shops for various retail stores, Norman Felix Gallery space is available to rent for special occasions, such as corporate events, birthdays, and even weddings.
To find out more information about Norman Felix Gallery located at 111 Roncesvalles, please visit.