Back in early March, I was at the Patagonia Live Simply Tour and after a wonderfully relaxing yoga practice, was given a delicious green juice by Belmonte Raw. Now I'm not new to juicing; I like my apple, carrot, and beet juice in the morning and the occasional kale, celery, ginger, and lemon if I feel so inclined but something about this Belmonte Raw cucumber, spinach, parsley, apple, lemon and ginger juice really struck me. Maybe it was the fact that it tasted so amazing and fresh or maybe it was because I didn't have to prepare it myself, but I knew I had to try more.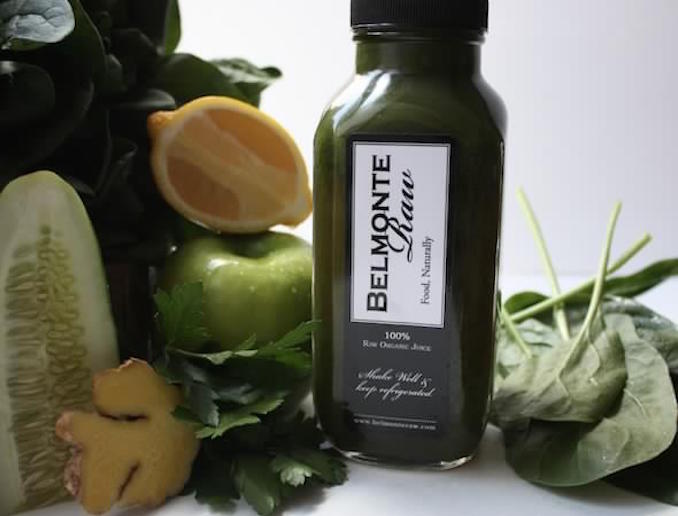 Fast forward a few weeks and I graciously found myself at the quaint Leslieville restaurant meeting with Linsey Gammel and Candice Hutchings, Belmonte Raw's Administrative Supervisors, for a truly divine lunch. Boy let me tell you, eating organic and raw food is so packed full of flavour and oomph that anybody who tells you otherwise is simply lying!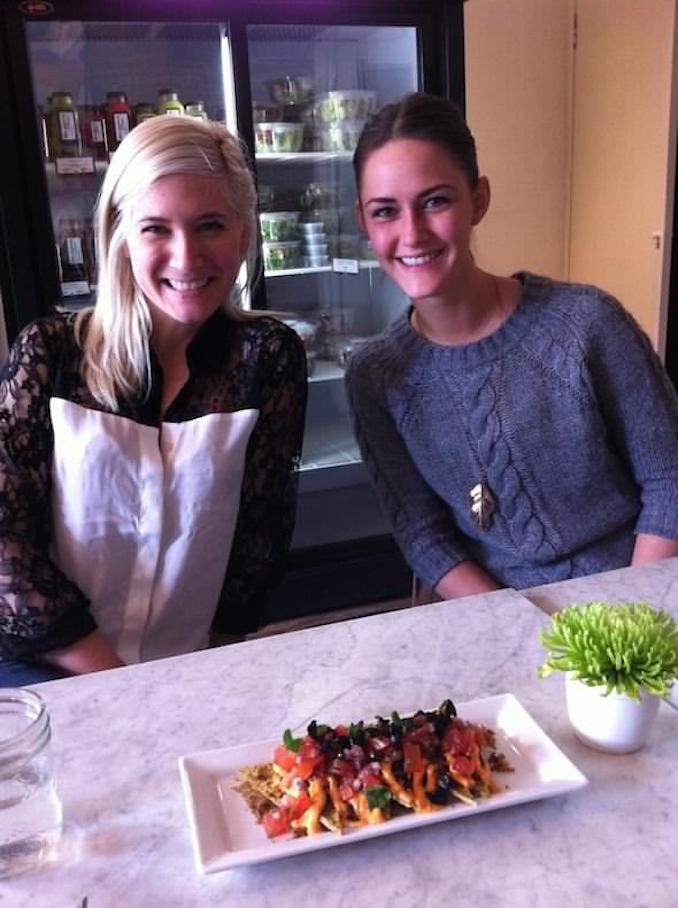 Warning: reading the following will make your mouth water…drooling is inevitable.
I started with Raw Nachos, which I held to a very high standard because I am a nacho fiend! And to my surprise (and delight), the Raw Nachos stacked up quite nicely! With dehydrated corn taco chips, sunflower and walnut taco "meat," spiced chipotle cashew "cheese," and cilantro salsa and olives, it hit the nacho craving without weighing me down. Sure I missed that melted cheese effect but the bold flavours definitely compensated for that. The cilantro was just enough to taste but not overpower. I liked that it wasn't overly salty and that the chips weren't soggy.
The next course was a colourful Asian Slaw with a side of Peanut Tamarind Dressing. Mmm, that dressing! If I could get my hands on that, there's no doubt it would be drizzled on just about any and everything. The crunchy vegetables, including red cabbage, carrot, jicama, daikon, and green beans, made me chew nice and slow which really enhanced the flavours. Often I'm gobbling food down like it's a race, so this was a great change of pace and it's good for me too! My favourite part of this dish was the arame, a seaweed usually found in Japanese cuisine, because of its texture and unique palate. It wasn't fishy but tasted of the sea (that's the only way I can explain it). The slaw was filling yet light. Usually if I have a salad I don't feel satiated and start eating carbs to fill up. I expected to be hungry soon after but this was different. I was satisfied and, of course, the dessert that was to follow didn't hurt either.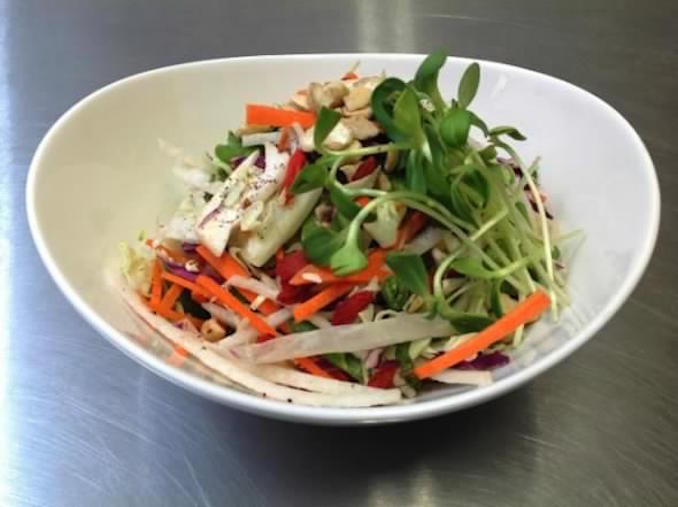 Last but certainly not least, was the Peanut Butter Thimble and Mint Chocolate Shot. OMG. Made entirely in house, this two-bite chocolate treat was to die for! It had a melt-in-your-mouth milky texture that you wouldn't expect from a dairy-free chocolate. It literally tasted like a Reese Peanut Butter Cup without that grease stain in the cup and super sweet tooth rotting feel. It's hard to describe but you must try it! The Mint Chip Shot was a perfect complement to the Thimble. Easily one of the best desserts I've ever had (and one that didn't make me feel guilty either)!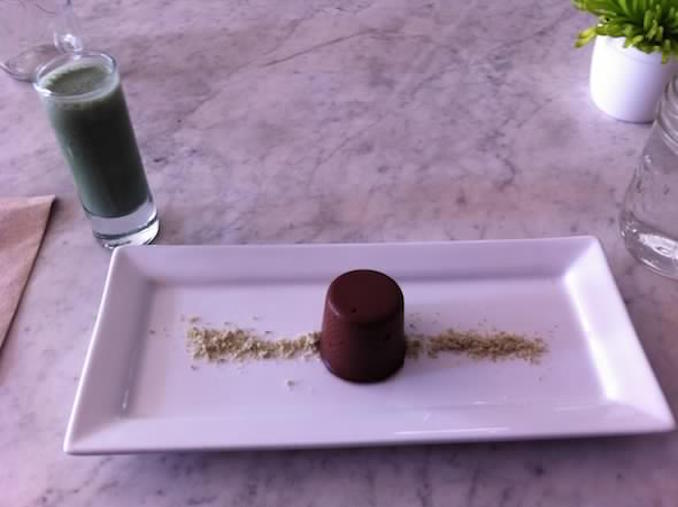 Besides the delicious organic and raw meals, Belmonte Raw also offers juice cleanses (which they deliver!), cooking classes and more. Gammel has the answers to all of my questions below:
Tell us what Belmonte Raw's philosophy is.
The philosophy revolves around eating raw, organic and all around fresh. The nutrition that we put into our bodies will affect every aspect of our lives, and so our philosophy is to eat with that in mind and fuel the body with life every chance we get! Eating food packed with nutrients and enzymes will increase metabolism and energy and offer a renewed zest for life!
Juice cleanses have really become a fad these days. It seems everyone and their dog is raving about it. Tell us the facts – what to expect on the cleanse, who should be doing the cleanse, how your three cleanses differ, etc.
Almost everyone can do a Cleanse! Of course you should always check with your doctor first, and pregnant or breastfeeding women should never Cleanse. We offer three types; our Signature Juice Cleanse (which is 100% liquids), our Transition Cleanse (which is mainly liquids and supplemented by one Gourmet Meal per day), and our Raw Food Cleanse (which is similar to the amount of solid food you would normally eat in a day but consists entirely of our very creative Raw Gourmet Meals and Snacks). Any of those three Cleanses are going to give you benefits, but the most noticeable or significant results will definitely be on the Juice Cleanse. The first couple of days can be tough, especially if it is a big change from your normal day-to-day diet but when you make it past the tough part, you will undoubtedly feel absolutely amazing! More energy, higher metabolism, brighter skin and eyes, healthier hair and nails, sounder sleep, mental clarity like you've never had before, and a renewed passion for life!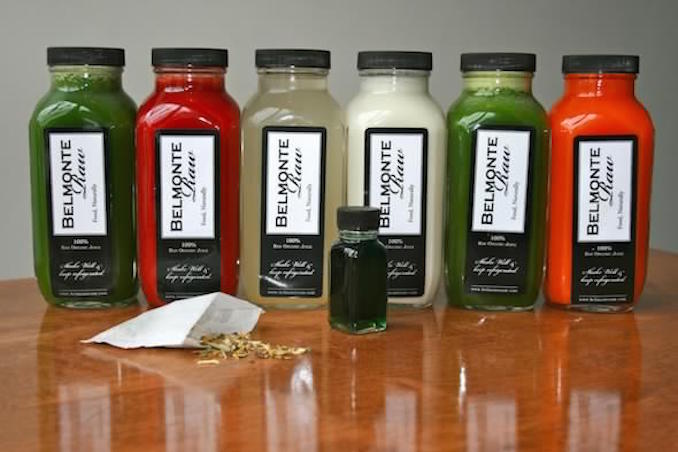 I was recently invited to your nut-free cooking class, which I sadly couldn't make. What kind of classes do you offer and how often?
We are always offering new class ideas – Intro to Raw, Nut Free Raw, Raw Desserts, and even Raw Beauty Products! Just to name a few. We are soon getting back to offering 2 or 3 classes per month! Stay tuned….
Are Torontonians embracing the raw diet? Tell us about your clients.
YES! We are finding that more and more people, in almost every demographic, are looking for options that are raw. Health really seems to be on society's mind lately, and a lot of people are making the connection between great health and raw food – and boy are we happy about it!
What are some small changes that people can make to get started on the raw food diet?
Any small change will be of benefit to your body – a raw juice in the afternoon as a pick-me-up instead of another cup of coffee, a nice big creative fresh smoothie in the morning instead of bacon and eggs, even just having salad with dinner instead of heavily steamed or cooked veggies will make a difference!
What are your most popular items in each category (juice, food, dessert/chocolate)?
Everything is really delicious, but in terms of most popular; for juice it would have to be either the Uplift or the Refresh, both very fresh, friendly and easy drinking; gourmet meals category is for sure the Spaghetti and Neatballs – everyone is always so amazed that something that is RAW can be THAT creative and taste THAT good!; desserts have got to be the Chocolate Peanut Butter Thimble. Dairy-free, Gluten-free, Soy-free, Raw and absolutely the best chocolate you will find – anywhere! Our customers are always telling us how addictive they are!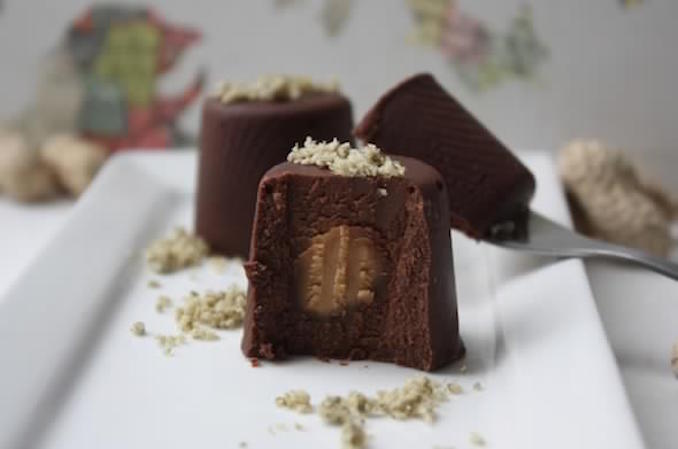 Eating raw and being healthy in general is a lifestyle. How do you stay healthy?
We stay healthy here at Belmonte Raw by eating raw as much as possible, taking our time to chew each bite thoroughly, drinking as much water as possible throughout the day, and breathing deeply! Exercise is also incredibly important, and we love to de-stress and relax with some yoga!
What is a typical raw food day like (breakfast, lunch, dinner and snacks)?
A typical day in the raw for us looks like 1L of lemon water first thing after waking up, a nice big berry or green smoothie in the morning, some juice just before lunch to get the metabolism revved up, a big hearty noon-time salad for lunch (including whatever is fresh in season!), some raw, gluten-free crackers and zucchini hummus for a mid-afternoon snack, with another small juice, a nice savoury meal for dinner, like our Asian-inspired Veggie Lo Mein and then a raw, gluten-free oatmeal spiced cookie for dessert! Likely followed by another green juice in the evening and of course, 3-4L of water sipped throughout the day!
Where can we find Belmonte Raw products right now? Are you looking to expand?
Currently we have our own boutique-style restaurant in Leslieville, on Queen and Carlaw, and we are also available in select locations around the city – Tori's Bakeshop in the Beaches, Iyashi Spa in North York, and in the Holt Renfrew Cafe!
For more info and up-to-date news check out their website.