One of the bright new lights in Leslieville's business community is a highly creative entrepreneurial venture that's sure to bring shoppers into the neighbourhood.
Six months ago, jewellery designer Karen MacRae and master goldsmith Sabrina Melendez (pictured with baby) opened their own shop, On the Other Hand Jewellery, in an adorable little store at 1015 Queen St E. just east of Pape.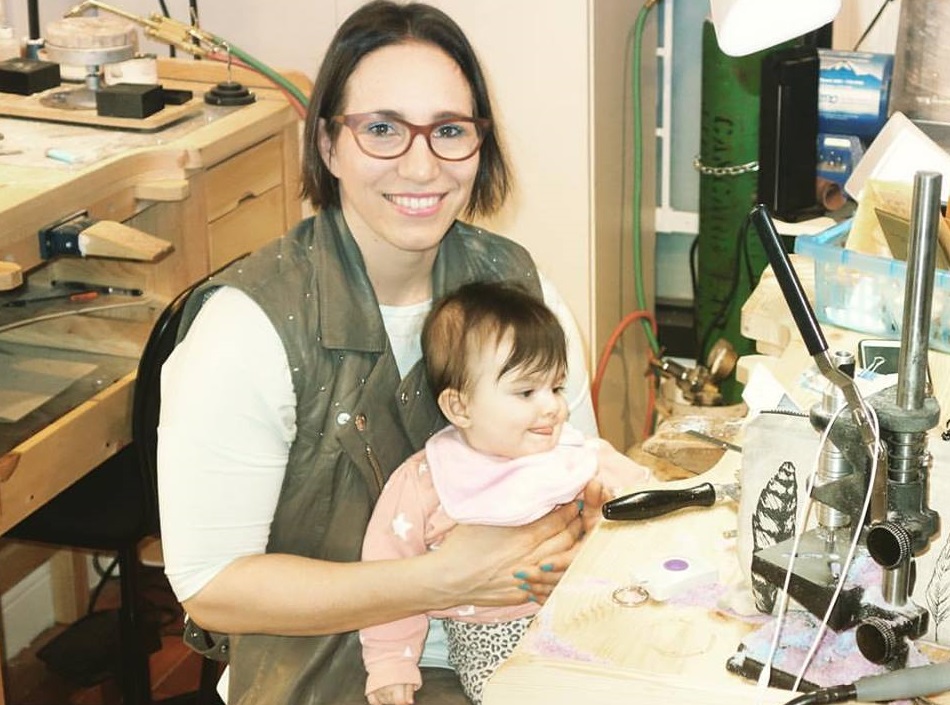 The cute little stand-alone shop is surrounded by other great Leslieville stores such as Florabunda, Black Rooster Decor and the neighbourhood coffee staple, Te Aro. The venue's new tenants specialize in designing and making custom engagement rings.
The store has been completely redone and features solid hardwood floors, beautiful Victorian wood trim and of course numerous display cases displaying ready to wear jewellery collections. This is the gallery where Karen and Sabrina display their art and the jewellery of other well known Toronto designers whose work they admire.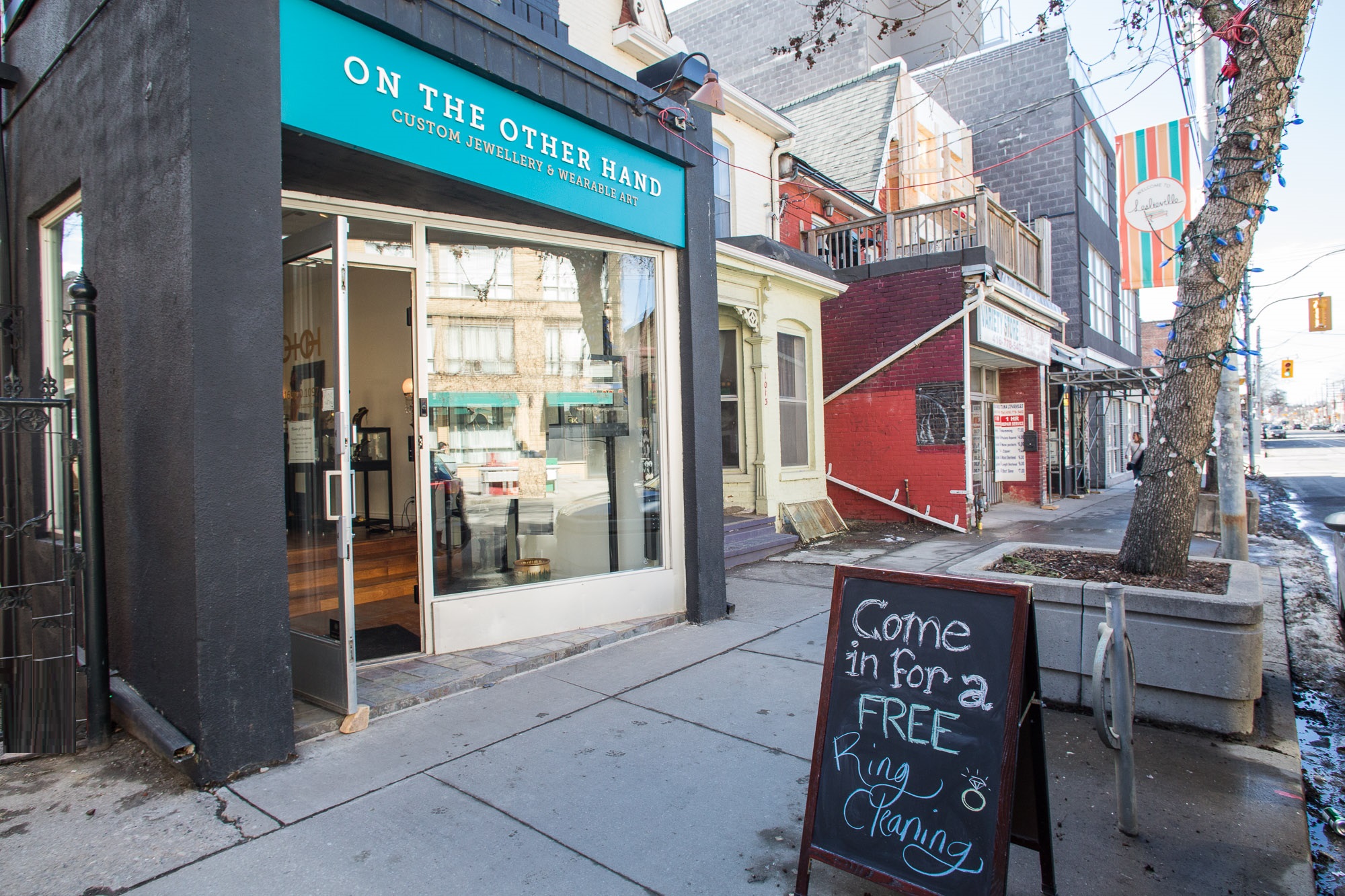 With a focus on ethically sourced and recycled materials, every ring, (necklace or bracelet) is hand crafted from solid gold or silver with a focus on simplicity and elegance.
Karen MacRae graduated from George Brown's Canadian Jewellery Design program in 2003 and has since established herself as a top designer in Canada. She has sold her rings all over the world and has made some breathtakingly beautiful diamond engagement rings.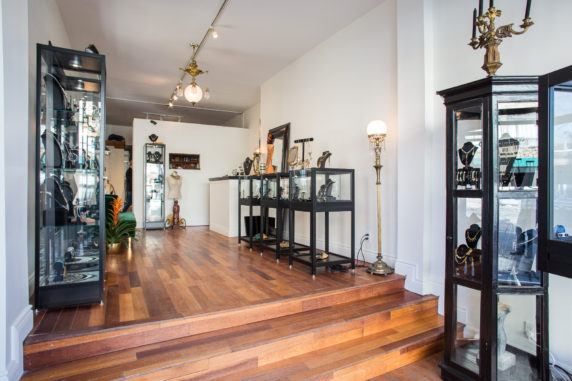 Late in 2016 Karen teamed up with Sabrina Melendez, a Master Goldsmith who graduated from Écoles des Arts Appliqués de Genève Tech in 2009. Although a few years younger, they are equals in skill and charisma and their partnership is a perfect marriage of skill and personality.
On the Other Hand Jewellery or just simply 'OTOH' as they call it, has been born after years of creating stunning custom pieces and fashion jewellery collections for other people's online galleries and retail stores across Canada. Now, slightly more mature as artists and business people, they've bravely hung out their own shingle.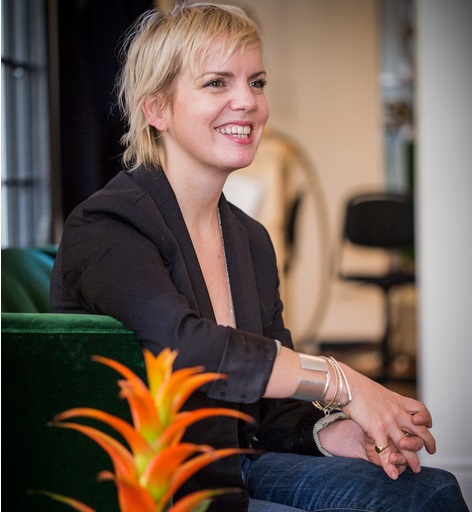 Karen and Sabrina excel at creatively exceeding their client's expectations. This boutique Toronto jewellery store, On The Other Hand at 1015 Queen St E will surely add even more shine to Leslieville!
Save
Save
Save