Wayhome 2017 music festival returns July 28 – 30, 2017 to Oro-Medonte just outside Barrie, Ontario, Canada. Headliners this year will include Imagine Dragons, Frank Ocean, Flume, Justice, Solange, Marshmallow, Vance Joy, Schoolboy Q, Tegan and Sarah and The Shins.
The 3-day event will give visitors the option of camping on site or attending just for the day. Packages for ticket buyers can include a local hotel as well if you are not willing to rough it. Pre-pitched and ready to  go tents are also available for those who want to one-off the camping idea and are not invested in their own gear.
To learn more about this year's event, I chatted with Ryan Howes who is the creative director of Wayhome 2017 as well as many other festivals around Toronto. Born in Toronto and raised in Midhurst, Howes attended McMaster University for Commerce as well as Humber College for Marketing and Professional Sales.
What events are you a part of?
I act as the Creative Director for WayHome Music and Arts and Boots and Hearts Music Festival as well as VP, Operations and Business Development for Burl's Creek Event Grounds. In my role as Creative Director, I work with all departments (production, operations, sponsorship, marketing, F&B) and connect the various pieces, timelines, artistic/decor elements and bring ideas to life come festival weekends. With Burl's Creek I am responsible for overseeing the development of the grounds since October 2014, day to day operations as well as bringing new business from third party event/music promoters to the grounds. The introduction of London UK's The Big Feastival this coming summer is a great addition to the venue and we are working towards bringing additional programming that will be a perfect fit for the region.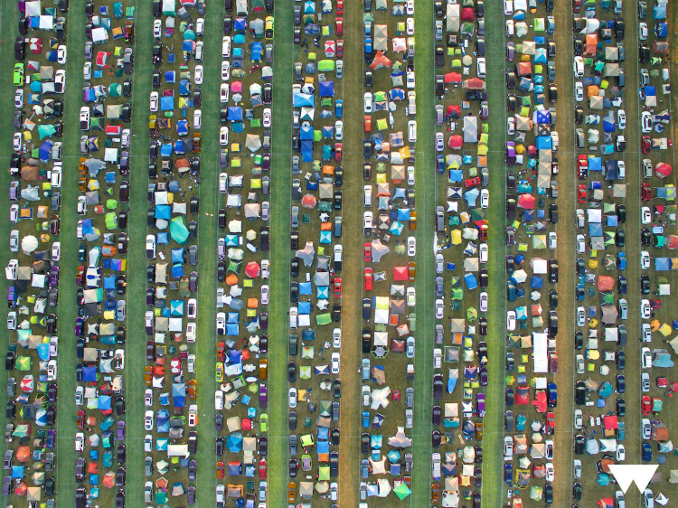 What was your first experience with creative direction?
I started in the live music industry at an early age and have had the benefit of working alongside and learning from some of the top venue managers and production managers in North America. As the years passed and I took on various roles with House of Blues Concerts Canada and Live Nation Canada I was able to branch outside of typical operational and production roles and begin working closely with lighting/stage designers, set designers and other visual artists. In recent years I was involved with the launch of a number of festivals and venues such as Digital Dreams, Field Trip, Gentlemen of the Road – Simcoe, Ontario, Heavy T.O., Echo Beach and in these rolls began to design not only the festival grounds but stage designs, art installations and the overall festival experiential pieces that patrons have come to expect when attending multi-day music festivals.
What did the job entail then vs now?
The festival experience has changed over the past 5-7 years. Multi-stage, multi-day festivals in the past were really focussed on music only; and food and beverage, art/decor and VIP experiences were secondary in the Canadian festival marketplace. As ticket prices have increased and consumers tastes and desires as to what they want to spend their disposable income on there has been a lot of growth in the overall experience at a festival. With growth on camping options, VIP offerings, sponsorship activations and elaborate food and beverage programs there is a substantial amount of work in the 8 to 10 months leading up to each festival. Ticket buyers are now planning well in advance to attend camping festivals and these festivals are now treated as summer vacations for many.
Can you tell us about any creative aspects of Wayhome 2017 that we can get excited for?
This year at WayHome Music and Arts we will have all new staging plus lighting, video and audio designs. Watching your favourite artists perform on custom designed stages that you typically would not see them perform on really enhances your overall experience at WayHome. In addition to these enhancements this year we will be really playing on people's senses such as smell and hearing. Unique art and experiential installations will be set up throughout the grounds for all to enjoy. We are in a very unique situation as we host WayHome in a custom designed festival venue that is perfect from a sound, public safety, traffic and experience standpoint.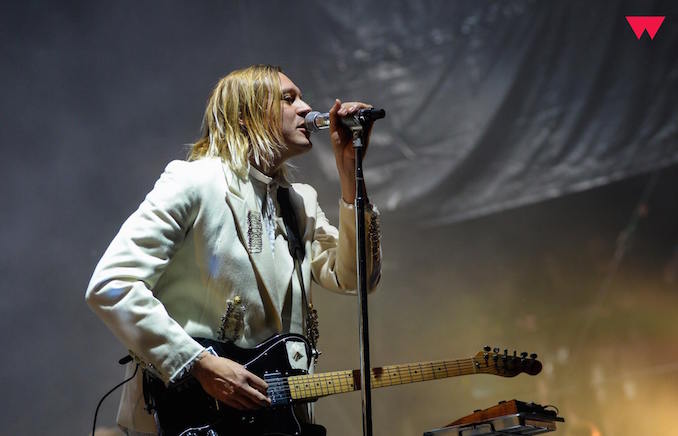 What are some of the biggest challenges you face setting up these large events?
Compared to arena or theatre shows we do not have the luxury of being protected from the elements and potential damaging storms. Festivals such as WayHome are built out of all temporary infrastructure that is only housed on the grounds for a 2-3 week period. When planning our stage builds, art installations, VIP areas, food and beverage zones, medical locations etc, we need to think of every possible situation when it comes to weather. Incorporating high wind action plans, emergency response plans, engineer review of all infrastructure are all elements that go into planning of every stage of our large events. Other challenges are related to the logistics our talent booking team experience when trying to curate a musical line up of 60+ artists. Booking artists based off of where their previous or next live performance is, drive time, set time, stage specifications etc all play into which performers can actually be secured for each year's festival.
***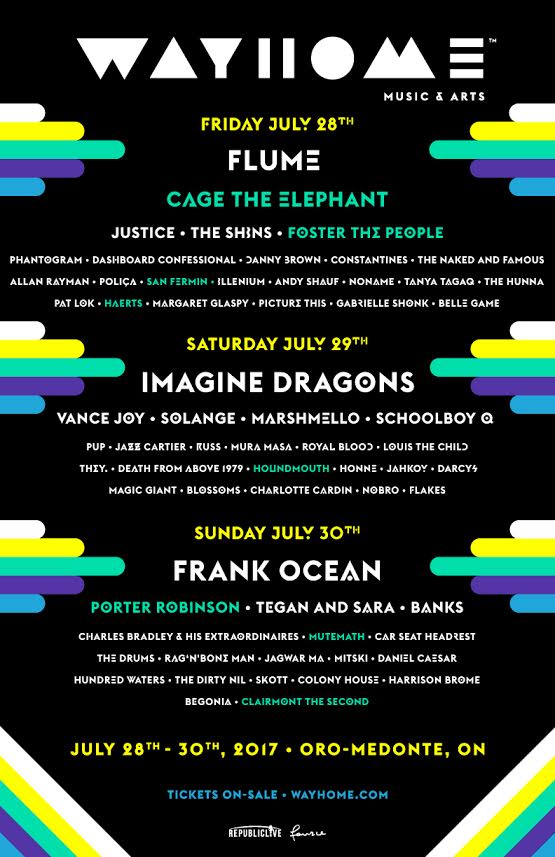 Learn more about Wayhome 2017 and grab your tickets on their website.