This Fall, Toronto neighbourhood The Junction will introduce a new venue and event space called The Symes. A passion project between friends Viviana Kohon, Namita Tandon-Walsh and Caitie Yue, the renovated Heritage-designated site at 150 Symes Road will house art shows, weddings, corporate events, fundraisers, showcases and film productions.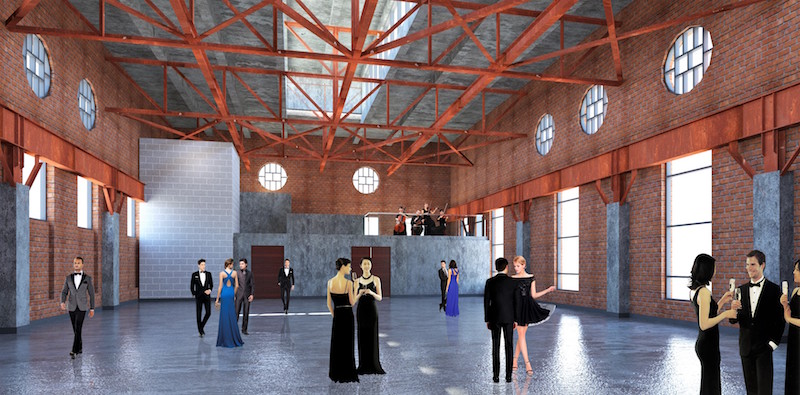 150 Symes is situated on 5.5 acres of land beside Stock Yards Village of the Junction District, making it readily accessible by car and transit. Jones Architect Ltd. and Barbara Nelson Interior Design were brought in to oversee the restoration process that paired the rugged industrial past with modern elegance. The building was once the site of an incinerator and waste transfer station until its closure in 1996. The heritage attributes of the property include The Symes Road incinerator brick, stone and metal materials, cornices along the rooflines, distinctive round windows, and horizontal banding detailing the exterior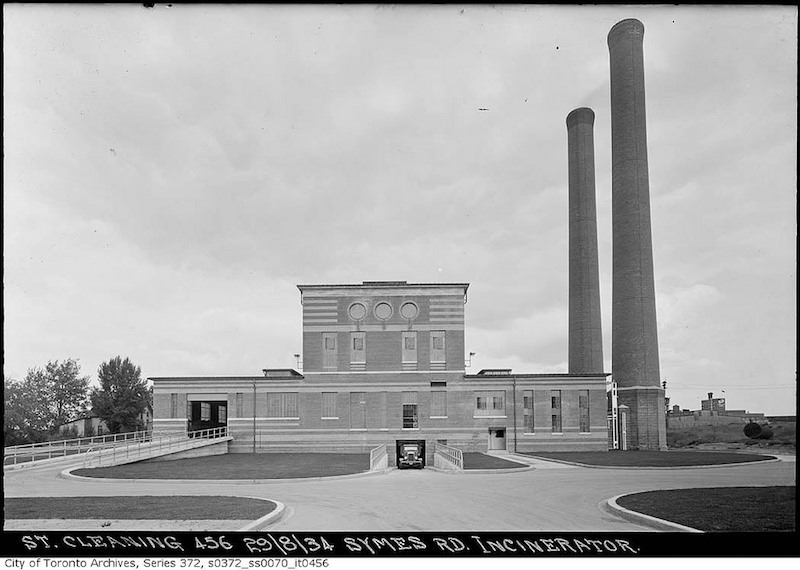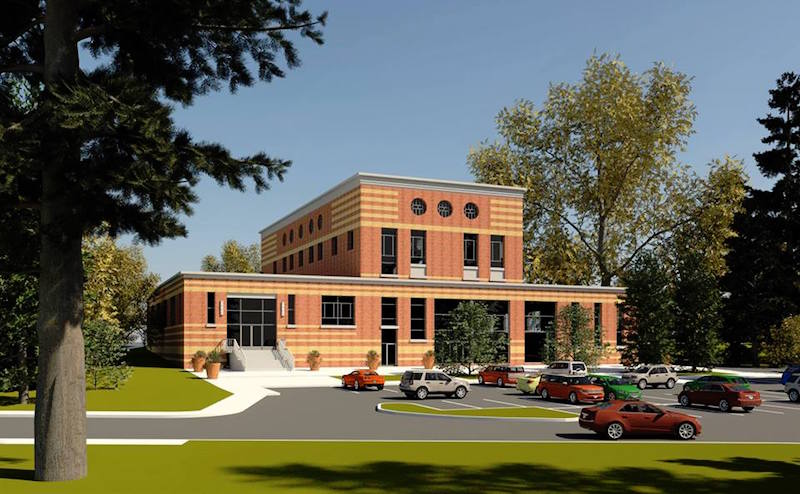 Each of the rooms is equipped with a fully licensed bar, staff and kitchen areas, private lounges, as well as accessible entrances and restrooms. The multipurpose venue offers more than 9,700 square feet of combined space between the two rooms.
Highlights include:
Grand Symes (Ground floor)
-capacity of 350 guests and features 5,600 square feet of space that is expanded by vaulted ceilings and three skylights.
-Vehicles can drive directly into the space, allowing for ease of catering services, art installations and vehicle display.
Scarlett Room (Second storey)
-Offering an intimate setting tailor-made for weddings, cocktail receptions and corporate events, this 4,100 square foot space can accommodate 250 guests.
-Adjacent to the Scarlett Room, this spectacular south-facing terrace offers an unobstructed 180-degree view of the city, serving as an outdoor extension that accommodates 250 guests outdoors.
Additional services
-Catering, party rentals, valet parking and staffing will be available through their professional network of planning resources.
"We have an experienced team with great insight into how spaces are supposed to work," said Caitie Yue. "We're devoted to quality and service at The Symes, to make our client's lives easier and to create memorable experiences."
***
For more information, visit their website.