Honeycomb Hospitality, a Toronto-based hospitality management group, shares with us their impressive portfolio of luxury and event venues that have solidified their reputation as the city's hospitality leaders. Among their current array of coveted destinations in the downtown core are Baro, Pablo's, Baro Rooftop, Petty Cash, The Loft On King, DASHA, and Judy's. We had a discussion with co-founders Matty Tsoumaris and Brandon Farmer to learn more about Honeycomb Hospitality's immersive hospitality experiences.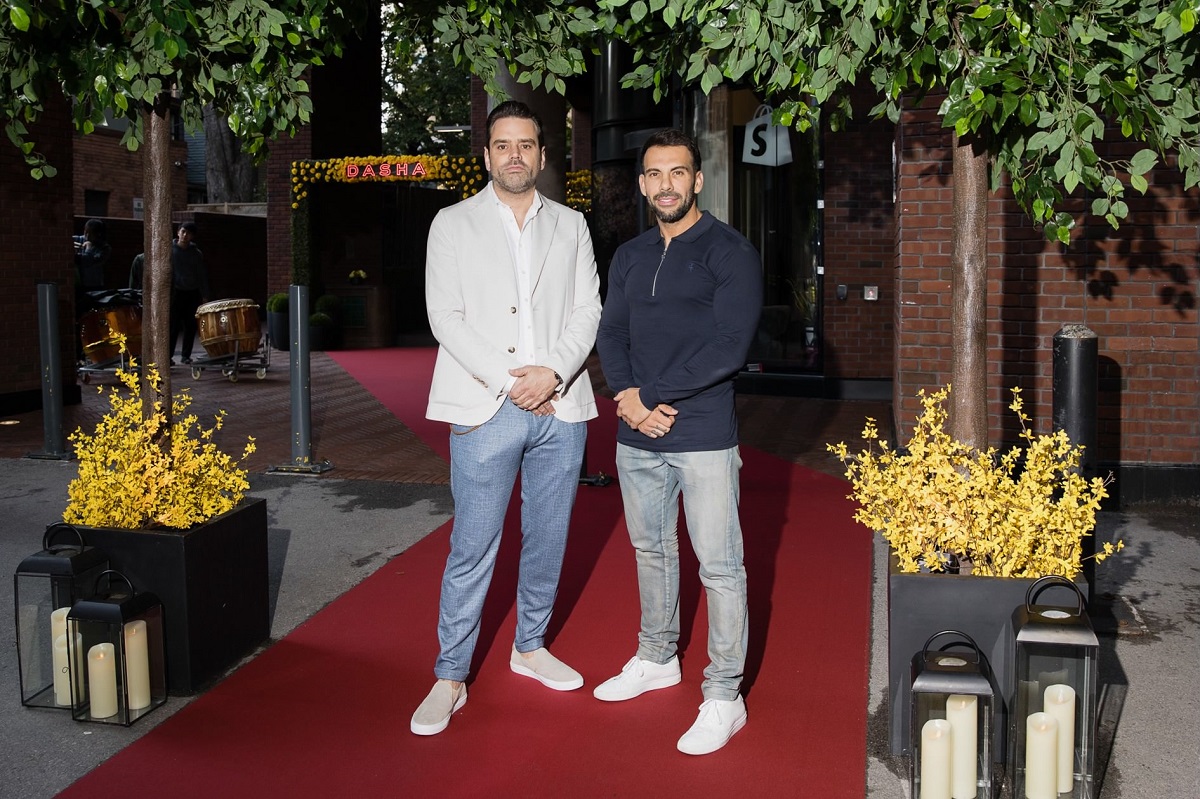 What is your business called and what does it do?
Honeycomb Hospitality is Toronto's leading hospitality management group in the city. With a diverse portfolio of luxury and event venues, current Honeycomb Hospitality venues include; Baro, Pablo's, Baro Rooftop, Petty Cash, The Loft On King, DASHA and Judy's – all located in the downtown core. Our venues serve as more than just spaces; they are canvases for culinary innovation and immersive hospitality. Each location has been meticulously curated to cater to the diverse tastes and preferences of Toronto.
What made you want to do this work?
Before Matty and I got into the hospitality industry, we always got a rush from hosting and taking people on a journey – it came naturally to us. There's an unparalleled sense of joy when you see someone's evening transformed because of the care and attention you've provided.
What problem did you want to solve with the business?
At Honeycomb, we understand that dining and events are not merely about sustenance or gatherings but about creating cherished memories. Honeycomb is dedicated to creating an extraordinary and unforgettable experience for all those who enter our restaurants or event spaces. Our commitment to excellence extends far beyond just providing food and beverages; it encompasses every aspect of the guest's journey, from the moment they walk through our doors until the time they leave with smiles on their faces.
Who are your clientele/demographics?
Honeycomb's target demographic comprises individuals seeking to create unforgettable memories. Each of our establishments offers a comprehensive experience, while also prioritizing exceptional hospitality. Whether you aim to mark a significant milestone or delight in an evening with friends for a night out, Honeycomb Hospitality's venues perfectly align with all aspects of life.
DASHA: Perfect for guests looking to experience a luxury pan-Asian restaurant, DASHA provides an unparalleled level of cuisine and entertainment.
Petty Cash: Those looking for a vibrant neighbourhood bar, Petty Cash brings a lively ambiance serving up classic food and drinks, including delicious pizza.
Baro: Guests who want to experience an electric Latin-inspired restaurant, Baro is the place to be. Baro is situated in a multi-storey heritage building and has been transformed into four separate resto-bars and event spaces including Baro's Main Dining Room, Pablo's Snack House, The Loft on King, and Baro Rooftop.
How does your business make money? How does it work?
Our operational process is simple; protect the guest experience at all costs. The hardest decision a customer will ever make is choosing a Honeycomb Hospitality venue. From there, it's our duty to the patron to make it a seamless dining experience. From a company culture aspect, it means investing in our people and creating an environment where customer-centric decisions are encouraged. It is through this process we build trust and lasting impressions with our dining experiences.
What is the best question a prospective customer could ask a member of your profession when comparing services? Give the answer as well.
Why should we choose your venues over another? Honeycomb embodies consistency and prioritizes our guests above anything else. From our training programs to menu offerings, we do not compromise on our quality to provide lifetime memories. When it comes to our customer experience, we don't skip out on the details. Ensuring the best ingredients and service is the key to creating a dynamic experience for our guests.
What is the best part about what you do?
What we enjoy most about working in hospitality is the ability to create memorable experiences for our guests. For many, a night out is an escape from their daily routines, and if we can make it special – unforgettable even, then it feels like we've added a touch of happiness to their lives. It's not just about hosting; it's about connecting, understanding, and elevating every moment they spend with us. The most fulfilling feeling comes from the gratitude reflected in their eyes and the sincere smiles, all because you contributed to making their evening truly delightful.
What is the worst part?
The nature of the hospitality industry demands a great deal of dedication. It often entails late evenings and early mornings, which can be both challenging and rewarding.
Where can we follow you?
For more information and updates please visit our website. Also, follow on Instagram @honeycombhospitality, @barotoronto, @dashatoronto and @pettycashto
PAY IT FORWARD: What is another local business that you love?
Laissez-faire, a French-inspired restaurant in Toronto offers amazing food and vibes!