Riverdale Farm in Toronto is hosting the Riverdale Farm Photo Contest inviting all visitors to the farm to submit their photos from their latest visit.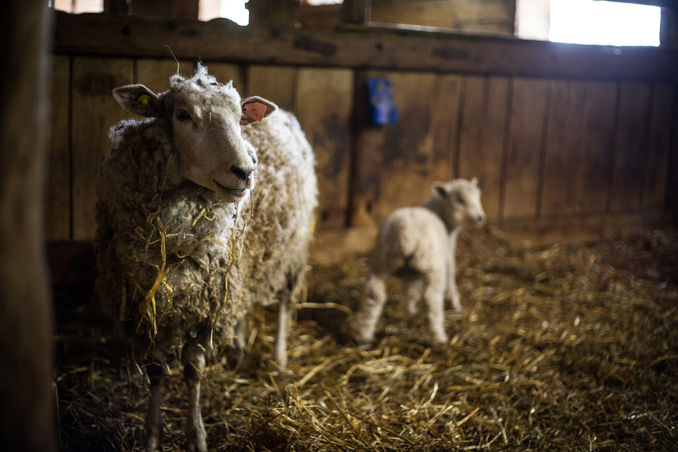 The competition officially kicked off on May 8th and allows submissions of photographs taken between May 8th and the competition closing date of June 4th. Photos can be of animals, buildings, plants or other meaningful parts of the farm as long as the photos are not taken inside any of the barns or buildings. Photos must also be taken with two feet on the ground and from outside the enclosures. Feeding the animals is also restricted.
For full details, visit their website for rules and regulations.
Riverdale Farm is running the competition to further engage their community as well as build upon their new social media accounts, which everyone should be following. I went to the farm on May 11th and had a great time exploring and watching the animals play. The baby goats are hilarious.
Animals at the farm right now include: Chickens, ducks, turkeys, pigs, sheep, goats, cows, horses.
Prizes for the Riverdale Farm Photo Contest include: pizza from Pizzaiolo, a Cineplex gift card, dinner at Thai Room, cupcakes from Sugarwink, sweet cookies from Sweet Serendipity Bake Shop, gift certificate to Stout Irish Pub, a bag of fresh produce from Fresh City Farms, a special occasion cake from Jax sweet Snax, some sausage from The Urban Swine, apple butter from Jarred, jelly, jams and pickled vegetables from award winning Manning Canning, a dining experience in one of the last standing heritage structures in Toronto, The Blake House, Fabarnak's daily lunch specials, organics from Mama Earth Organics, a photo book and prints from Pikto, cookies from Andrea's Gerrard St. Bakery, bread from from Lucifero Loaves, cupcakes from Ms. Adventures in Baking, some Fancy Farm Girl wines courtesy of Churchill Cellars Ltd, a gift certificate to Murgatroid, fresh organic fruits and vegetables delivered to your door from Nature's Vine Organics, edible custom made portrait cookie by Rebecca, cheese from Fifth Town Artisan Cheese, create a photo book from Elephoto & more!
The address of Riverdale Farm is 201 Winchester St, Toronto, ON.
***
Here are the social media channels to follow for the Riverdale Farm Photo Contest and Riverdale Farm.
Facebook – https://www.facebook.com/RiverdaleFarmToronto
– https://www.facebook.com/Riverdale-Farm-Photo-Contest-496677427207470
Instagram – Coming Soon!