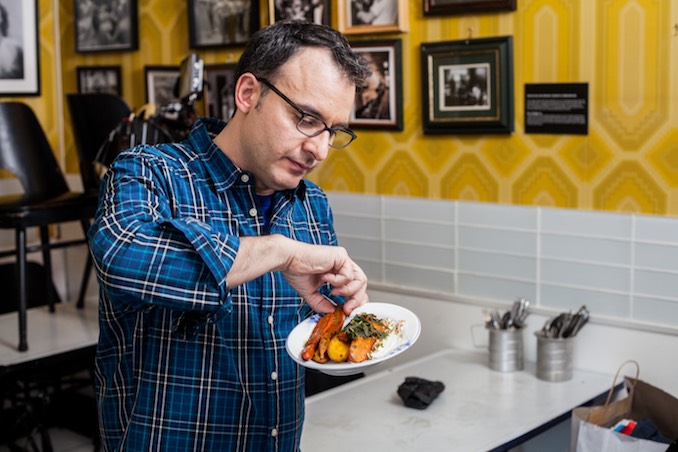 This week, I got to go on set with the TV show You Gotta Eat Here which is hosted by Toronto's John Catucci. The show travels Canada, and now the world, in search of great restaurants and delicious food. The show is currently in its 5th season which premiered on February 26th, 2016. This year's season has the show going to the UK and to Italy, both places which now air the show.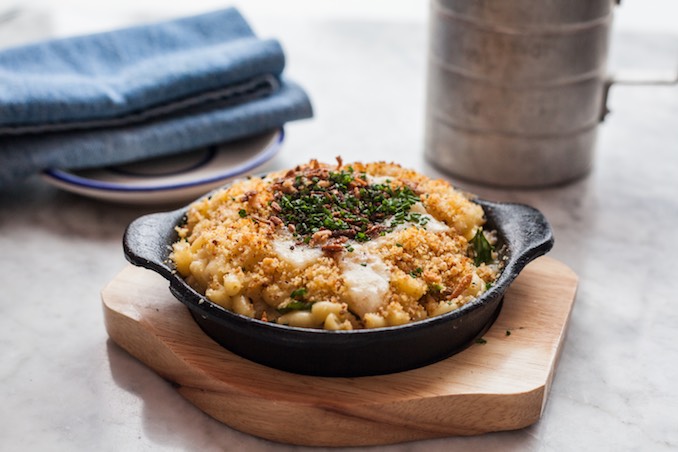 For my visit this week, the show was filming at Saturday Dinette at Gerrard and Logan which is owned by Suzanne Barr, who is also the head chef. I got a chance to chat with John and check out what food they have in store for the episode. We got to try the creations that included Hoisin Beef Ribs with Skordalia (a Greek walnut and garlic dip), Coconut Mac and Cheese and Buttermilk Chicken and Grits. Yummy!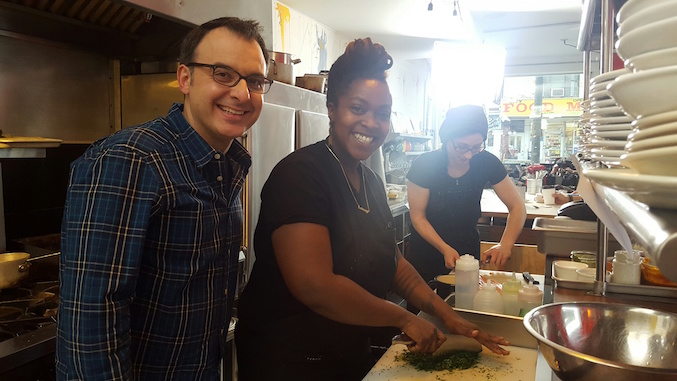 The Saturday Dinette is a classic diner style restaurant that was closed for a few months while Suzanne was on maternity leave and they did some renovations to the space, adding more seating. The space is now open and serving the Riverdale and Leslieville neighbourhoods and beyond.
The Saturday Dinette episode of the show will air later in the season. Stay tuned for it!
Check out the You Gotta Eat Here website for more info on the show.