Toronto foodies ate and drank to their heart's content on Sunday at the annual Toronto Taste culinary fundraiser for Second Harvest Food Rescue presented by The Daniels Corporation. Food and drink connoisseurs enjoyed a sunny evening along the lakeshore sampling their way through over 90 of the most sought-after restaurants and beverage purveyors, including Baro, Lavelle, Kanpai Snack Bar, Bar Reyna and Ufficio, all new for the 27th year of the fundraiser. Guests not only got to help support Second Harvest, but help themselves to the best of Toronto's food scene; noshing on an abundance of fresh oysters, roast pork, toasted fish to handmade pasta, chocolate fondue, new wines and beers, and so much more.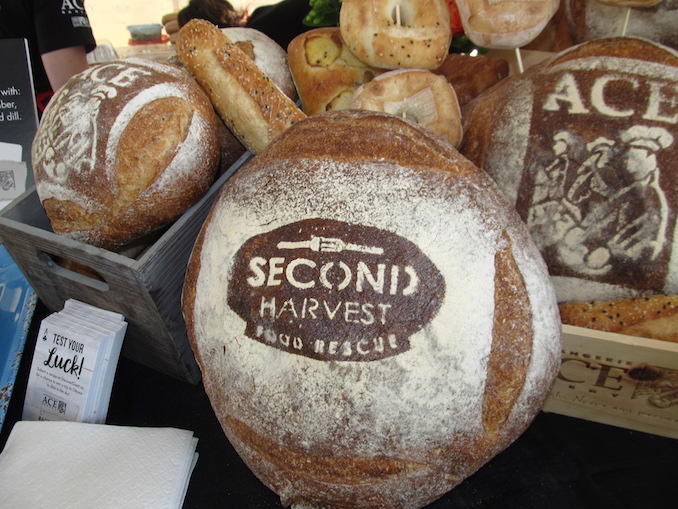 Taste Good, Feel Good
Toronto Taste is a massive event, where you will eat your belly's fill till bursting! A food lovers cornucopia! The price of admission might seem steep at $260 per person, but you do get a $150 tax receipt, and get to enjoy the most delicious foods and beverages. Plus you are giving back to one of Canada's largest food rescue charities; every ticket sold enables Second Harvest to rescue and deliver enough food to provide over 520 meals for adults, children and seniors in need in Toronto.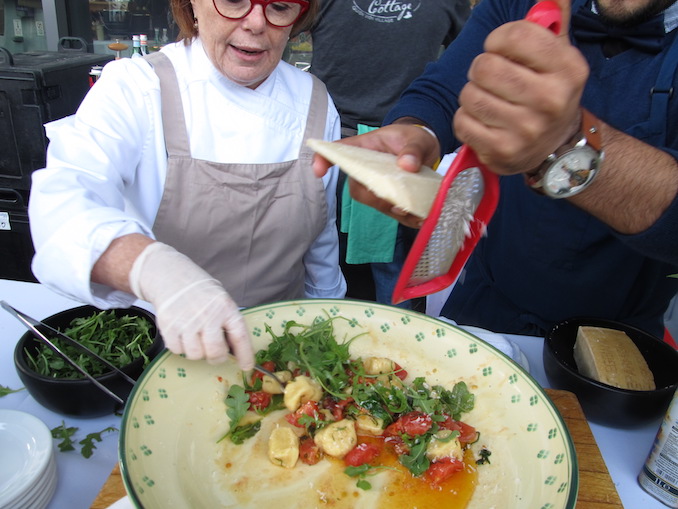 The event spans over four hours, providing ample opportunity to make conversation and trade recipes with celebrity chefs and business owners participating in the event like Chef Michael Hunter of Antler Kitchen and Chef Mark McEwan of The McEwan Group. Besides eating and drinking, there's live music, a silent and live auction lead by Food Network's Bob Blumer, as well as a Chef Challenge hosted by Food Network's John Catucci and Michelle Jobin. The Chef Challenge is lots of fun to watch, as each chef is given a box of mystery ingredients and 30 minutes to create an impressive and edible meal. The 2017 competitors included:  Chef Guy Rawlings, Montgomery's; Chef Anne Sorrenti, Oakwood Hardware Food & Drink; and Chef Eric Chong, R&D. Congratulations to winner Chef Rawlings! Overall Toronto Taste has a friendly and sociable atmosphere, on top of being exceptionally well organized and tidy. As a guest you feel very pampered!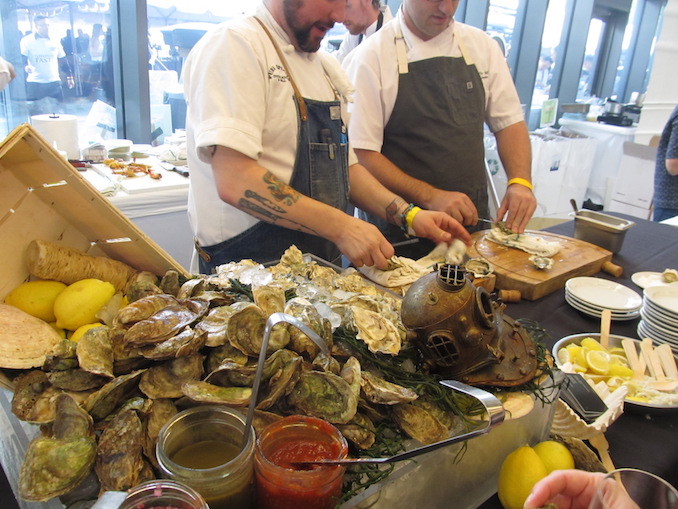 Toronto Taste 2017 Who's Who of Restaurants and Beverage Participants! 
Food: 309 Dhaba Indian Excellence, ACE Bakery, Against the Grain Urban Tavern, Antler Kitchen and Bar, Aria Ristorante, Art Gallery of Ontario, Baker Street, Bar Reyna, Baro, Beretta Farms, Boehmer Restaurant, Boralia, Buca, Café Belong, Café Boulud, Chiado, Cluny Bistro & Boulangerie, Dufflet Pastries, El Catrin Destileria, Enoteca Sociale, EPIC at Fairmont Royal York, Estiatorio Volos, Fabbrica, Gelato Fresco Inc., George Brown Chef School, Globe Bistro, Hawthorne Food & Drink, JaBistro, Jacobs & Co. Steakhouse, Kanpai, Lavelle, Le Sélect Bistro, Linda Modern Thai, Little Anthony's Italian Ristorante, Longo's, Los Colibris, Madeleines, Maple Leaf Tavern, Mildred's Temple Kitchen, Nadège Patisserie, Noce Restaurant, Oat & Mill, Patois Toronto, Petite Thuet, Pizzeria Libretto, Pure Spirits Oyster House, Ritz Bar, Rodney's Oyster House, Salt Wine Bar, Sanci's Foods, Sassafraz, Sodexo, Sotto Sotto Ristorante, The Belgian Chocolate Shop, The Boom Candy, The Carbon Bar, The Fifth Grill & Terrace, The Spoke Club, The Westin Prince, TOCA, Tundra Restaurant, Twist by Roger Mooking, Ufficio, and Union Chicken.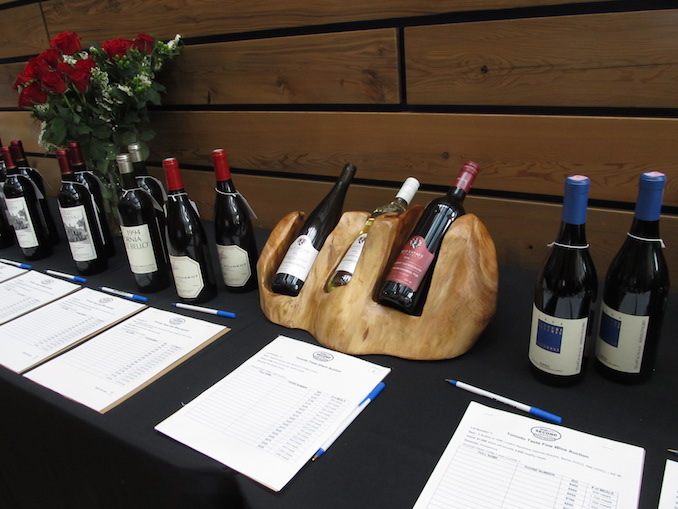 Beverages: Acqua Panna, Amsterdam Brewery, Beau's All Natural Brewing Co., Brickworks Ciderhouse, Cave Spring Cellars, Cavit Wines, Churchill Cellars, Creekside Estate Winery, Creemore Springs, Grange of Prince Edward Winery, Great Lakes Brewery, Henry of Pelham, JOIA All Natural Soda, Kendall-Jackson Winery, Ketel One Vodka, Lifford Wine and Spirits, MCO…Interesting Wines & Spirits®, Mill Street Brewery, Nyarai, Patera Group Inc., Pure Leaf, Reif Estate Winery, Steam Whistle Brewing, The Vine Agency, and Woodman Wines & Spirits.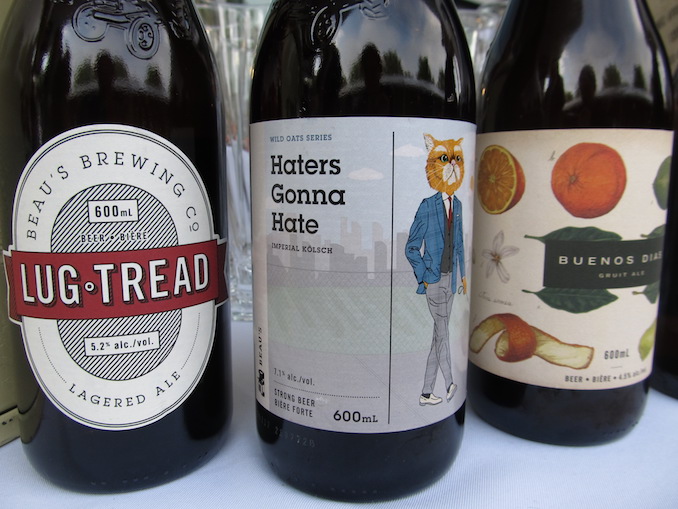 To learn more about Toronto Taste and how to get involved for next year please visit: http://www.torontotaste.ca/
Second Harvest is the largest food rescue charity in Canada. Second Harvest rescues surplus, fresh food that would otherwise go to waste, and delivers that food to more than 225 social service agencies in Toronto, feeding people experiencing hunger. Since 1985 Second Harvest has rescued and delivered over 116 million pounds of good food, thus preventing 50 million pounds of greenhouse gases from entering the atmosphere. Second Harvest is completely dependent on the generosity of food donors, who choose to donate their surplus food, instead of throwing it away, to help feed those in need: http://www.secondharvest.ca/donate-food