Ace of Wands is a dream rock band from Toronto, conjuring magic on stage and offering musical catharsis. At the core of the band, multi-instrumentalist Lee Rose sings, plays violin/guitar and synth-bass foot pedals simultaneously while Anna Mernieks and Jody Brumell accompany her on swirling guitar and thunderous drums. Their instrumentation, soaring vocals, and commitment to artistically-driven visual elements explore the depths of overwhelming emotion and transcend typical pop and rock forms.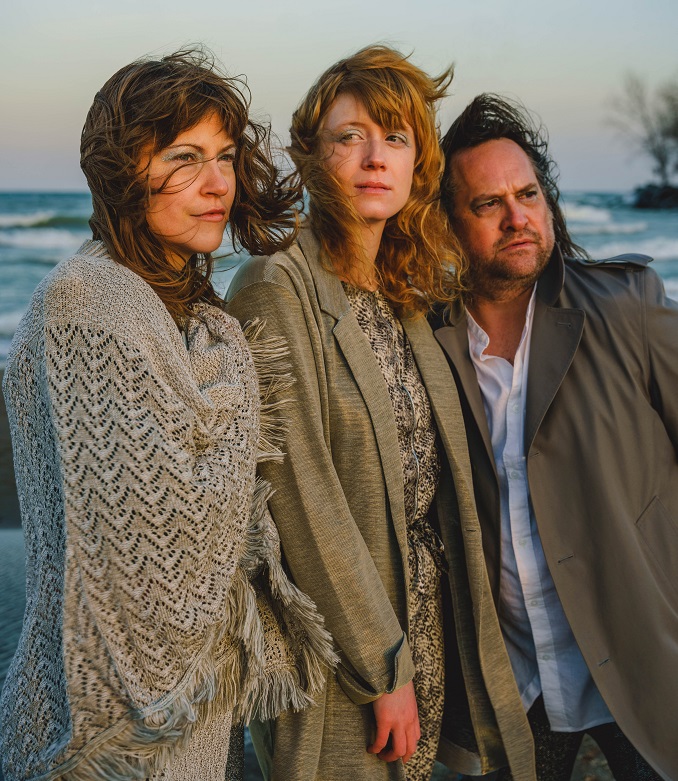 Name:
Ace of Wands
Genre:
Dream Rock
Founded:
2017
# of Albums:
2
Latest Album:
"Desiring"
Latest Single:
"Black Bird, Black Heart"
Latest Video:
Favourite musician growing up:
PJ Harvey, Nirvana
Favourite musician now:
No one person, but I listen to Metronomy a lot
Guilty pleasure song:
Pony- Ginuwine
Live show ritual:
Doing lots of Makeup
Favourite local musician:
Beams
EP or LP?
LP – give me a long play anytime
Early bird or night owl?
Early bird
Road or studio?
Both!
Any shows or albums coming up?
Our album "Desiring" recently came out! We are heading out on a Canada/US Tour.
Where can we follow you?
Instagram | Facebook | Twitter
***
Rapid Fire Local Questions:
What is your favourite local restaurant?
Himalayan Kitchen – my favourite Tibetan food in town. Get the chilli fries every time!
What is your favourite street in your city and why?
O'Hara Avenue in Parkdale. I grew up there, and it continues to be the best.
What is your favourite park in your city and why?
High Park, because I can always find somewhere in it I've never been before.
What is your favourite music venue in your city?
I'm loving the Monarch right now – it's got a great sound and vibe.
What is your favourite music store in your city?
Tonality Records! That's my local and a lovely spot to browse for albums.