According to numerous surveys, in 2023 companies retain the possibility of remote work only for a small percentage of employees. More than half of the organizations plan to fully or partially return employees to their offices. But how does this affect the efficiency and effectiveness of employees?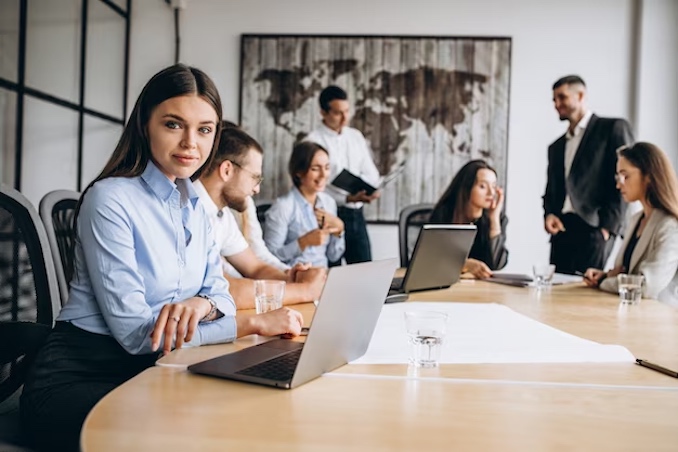 The tendency to return to offices after remote work is multidirectional since everything depends on several points. On the one hand, working in an office gives people socialization. On the other hand, if there are difficult relationships in the office with colleagues, returning can become a negative factor.
Various experiments of companies have shown that it is better to use a hybrid format of work, when an employee spends half of his working time in the office, and the second part remotely. For example, one week it's 2 days in the office, and the second – three.
The ideal option is when the employee himself can, by agreement with the management, choose and plan a schedule for visiting the office. So, let's figure out what a modern office should be like. These basic rules are applicable regardless of the size of the company (it may be a startup or a huge corporation) and location (you may be looking for office space for lease in Austin Texas or in Toronto).
How can working in an office affect the psychological state of employees?
Firstly, trips to the office allow people to keep themselves in good shape. If you do not go to work for 2-3 weeks, then a person, as a rule, can break the working rhythm. Not everyone can work methodically in the time interval that the employer needs. Remote work at home can relax: there is a refrigerator, TV, and sofa nearby. All this can be distracting and negatively affect the working rhythm. Secondly, there is such a concept as "social facilitation". Simply put, a person performs tasks more successfully in the presence of other people than alone.
Negative factors include the team. Firstly, if there are conflicts between employees, it will negatively affect the workflow. The second point is distractions: conversations and discussions that can negatively affect productivity. Thirdly, in one experiment it was calculated that a person is distracted for an average of 30 seconds when someone passes by. Just a moment to raise and lower your eyes, but this is followed by a loss of thought and an attempt to re-focus on the task.
Does the appearance, location, and arrangement of the office affect employees?
Let's separate two factors: productivity and loyalty. And if the appearance of the office does not directly affect productivity, then the company's commitment is unequivocal.
First, let's analyze productivity. A good office should not be noticeable. Negative aspects are always visible. There is such a thing as hygienic factors: CO2 level, air temperature, noise level. They should be normal, no one should shiver from the cold or suffocate from poor ventilation. These factors are very important for employee motivation and productivity.
And now let's talk about employee loyalty. Finding employees is expensive. If you have found colleagues who are satisfied with the workflow, it is better to keep them. Because turnover is always associated with large financial and time costs. In this regard, the office itself, its location, and its appearance can greatly affect loyalty.
How big is the role of recreation areas and spaces in the office? How do they affect productivity?
A mutually beneficial process of information exchange can take place in recreation areas. In any company, there is such a problem as alienation of knowledge. This means that an employee always sees more in his work than he can explain in a formal setting.
Some competencies remain at the level of a simple explanation in an informal conversation. It is simply impossible to take this away from employees. In this regard, a recreation area can be very useful and beneficial for the company.
Another advantage of recreation areas is friendly communication. The more colleagues there are interacting in the organization, the more they stick to it. This is directly related to a decrease in turnover.
What should and should not be in a good modern office?
It is quite difficult to choose one ideal office to focus on. Everyone has different preferences, so it is impossible to please absolutely everyone. Hygienic factors must be observed in the office: good illumination, temperature conditions, and no noise.
The rest is a matter of taste. That is why we draw the following conclusion: the office should be diverse. For example, combining open spaces and closed offices, bright rooms with floor-to-ceiling windows, and offices with lamp lighting. The more diverse the office, the more likely it is to find ideally comfortable conditions for various employees.
Is there a chance to spoil employees with too good conditions?
It should be understood that all good things eventually begin to be taken for granted. If you have introduced some perks for employees, for example, free coffee, tea, and fruit, then it will be difficult to cancel them. There may be a lot of dissatisfied people who will meet the new rules with resistance, and this will affect the workflow.
The more the employer gives perks in the office, the more it increases the loyalty of employees. But you need to understand that it cannot be infinite. It's still impossible to retain employees under any circumstances.
A few tips on how to motivate employees to work
First of all, you need to look around and think about what prevents people from working: poor lighting, lack of sound insulation, poor ventilation. These shortcomings must be removed so that employees can work safely.
Secondly, think about how the office can please employees and encourage them to voluntarily communicate with each other. For example, expand the kitchen or move it to a separate space. If there is a financial opportunity, then you can make some perks available, for example, free coffee, fruit, or personal hygiene items. It all depends on the capabilities and imagination of the company.