For this week, Toronto-based author and food waste activist, Christine Tizzard shared this tasty Apple Curry Dal recipe!
This recipe, as Christine describes in her book "Cook more, Waste Less", " is a simple vegan stew that delivers huge flavour, comforting smells, and full bellies using pantry staples and that one lost apple rolling around the bottom of your crisper."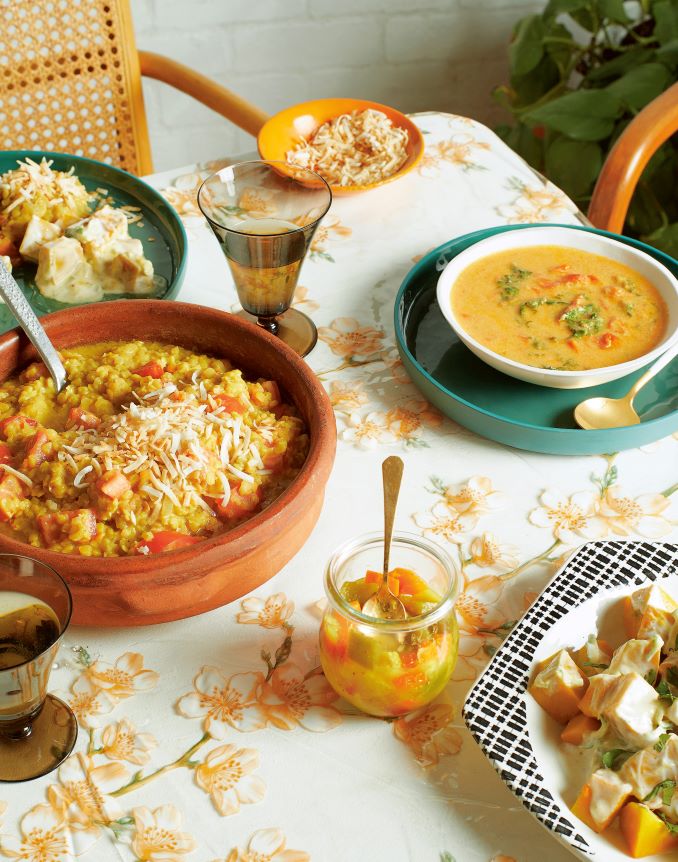 Apple Curry Dal
SERVES 6–8
COOK TIME: 25–35 minutes
KEEPS FOR up to 3 days in the fridge or 6 months in the freezer
Ingredients:
-2 tbsp oil or butter
-1⁄2 tsp cayenne pepper or chilli powder
-1 tsp ground cumin
-1 tsp ground coriander
-1 tsp ground turmeric
-1 tsp garam masala
-1 large onion, diced
-2 cloves garlic, finely chopped
-1 tbsp finely chopped fresh ginger
-1 large or 2 small apples (unpeeled), grated on the large holes of a box grater
-11⁄2 cups dried red or black lentils or a combination of both
-One 14 oz can coconut milk
-21⁄2 cups Vegetable, Poultry, or Meat (I love vegetables)
-Salt and pepper
-2 tbsp fresh lemon or lime juice (optional)
Optional Add-Ins
-1 bell pepper, diced
-2 cups diced tomatoes
-1⁄2–1 cup dried currants, raisins or chopped dried apricots
Optional Garnishes
-1⁄4–1⁄2 cup seeds, nuts, or toasted coconut
-6–8 dollops of plain yogurt
-2–3 Tbsp of chopped cilantro, mint or basil
***
Directions:
1. In a large saucepot over medium-high heat, add the oil and then add the cayenne pepper, cumin, coriander, turmeric, and garam masala. Stir the spices until toasted and fragrant, about 1 minute.
2. Stir in the onion, garlic, and ginger and cook until softened, 3 to 5 minutes.
3. Add the apples and lentils and stir to coat in oil and spices. Stir in any optional add-ins.
4. Add the coconut milk and stock and bring to a boil. Reduce the heat to a simmer, stirring occasionally, until the mixture is thick and mushy, 20 to 25 minutes. Season with salt, pepper, and lemon juice. Serve with garnishes, if desired.
5. Serve and divide the garnishes among the serving bowls.