Ontario Nature is a registered charity aimed to protect, restore and conserve nature. We spoke with Melina Damian, the Communications Coordinator at Ontario Nature, to learn more about their mission.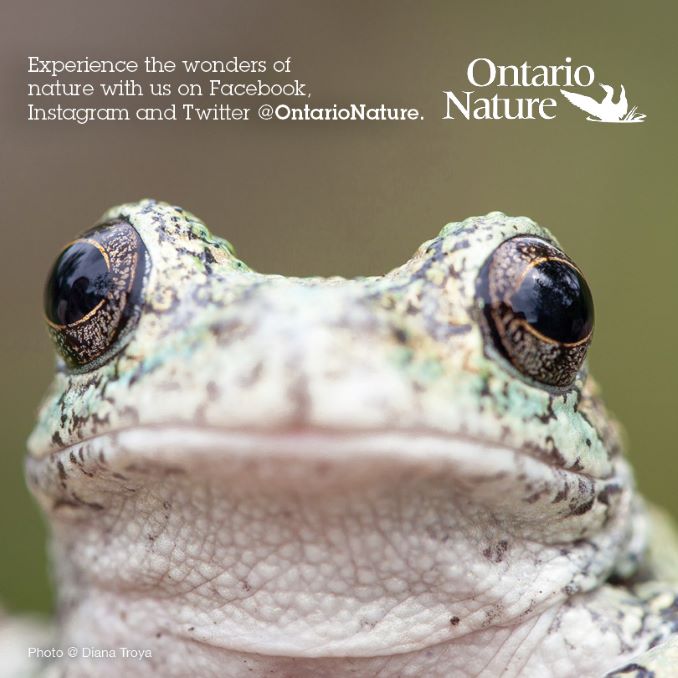 Describe your charity/non-profit in a few sentences.
Since it was established as the Federation of Ontario Naturalists in 1931, Ontario Nature has been a champion for nature. We currently represent more than 30,000 members and supporters, and more than 155 member groups from across Ontario.
Ontario Nature's vision is simple: An Ontario where nature inspires and sustains us for generations to come.
What problem does it aim to solve?
Ontario Nature is a charity that has been protecting wild species and wild spaces through education, conservation and public engagement. Our goals are to:
• Protect and restore nature to reverse the ongoing trend of biodiversity decline in Ontario.
• Build grassroots capacity and a collective voice for nature conservation with the Nature Network.
• Connect people with nature to help build a commitment to life-long stewardship and nature conservation.
When did you start/join it?
I started as an editorial assistant in February 2020 and moved on to my current position two months later.
What made you want to get involved?
I believe the work that we do at Ontario Nature is essential for ensuring a livable future where people and nature thrive. Our programs and campaigns focus on solving the most pressing environmental issues we face today, such as climate change and biodiversity loss. Working at Ontario Nature has been a rewarding experience at every step of the way. Every day I feel lucky to be able to contribute to maintaining a healthy environment, which is vital to our health and well-being.
What was the situation like when you started?
When I started, environmental deregulation was on the rise. For example, in 2019 the Government of Ontario was proposing a drastic overhaul of Ontario's Endangered Species Act, 2007 through changes put forward in Schedule 5 of Bill 108.
Similarly, if Bill 66 had passed that year, its "open for business" by-laws would have undermined everything we have done to safeguard our environment and the health of our communities across Ontario.
Even though environmental deregulation continues today, at Ontario Nature we have achieved significant milestones for the environment through our advocacy work.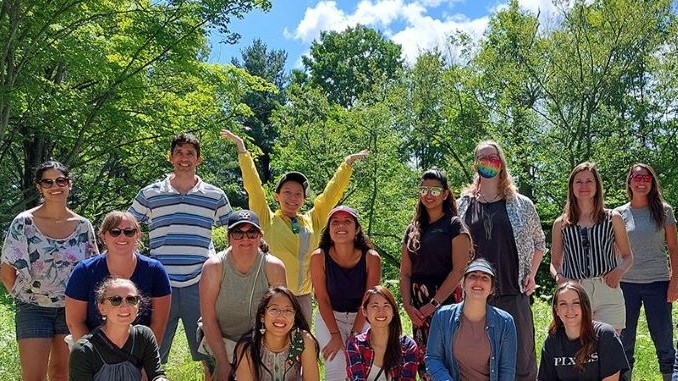 How has it changed since?
Thanks to our members and supporters we continue to be a force for nature in the province. Each year we accomplish important wins for nature. A few examples from last year include:
– Expanding our Sydenham River Nature Reserve, will ensure that 38 species at risk and 28 rare species continue to live and thrive in this area for years to come.
– Ontario Nature and its partners took the government to court over Bill 197 and on September 3, 2021, the court declared that the government broke the law when it passed the bill without consulting Ontarians.
– We also stood up to stop developers seeking permits to destroy a provincially significant wetland in Pickering, which resulted in the developer withdrawing its previously approved permit application to pave over the Lower Duffins Creek Wetland.
– We developed a Long-term Monitoring Protocol to help gather information about the province's snake populations.
And much more! This year we will be celebrating 91 years of conservation success. If you'd like to learn more about our recent achievements, please visit: Ontario Nature's History and Milestones | Environmental Organization.
What more needs to be done?
Stronger regulations are needed so we and future generations can continue to enjoy a healthy Ontario for years to come. For example, Canada pledged to protect at least 25 percent of our lands and waters by 2025 and 30 percent by 2030. Ontario must do its part to achieve these targets. The government must invest in expanding Ontario's protected areas, in consultation with Indigenous communities. The government must also restore a science-based approach to protecting and recovering species at risk.
How can our readers help?
I encourage your readers to support our work and take action for nature in two ways:
Sign an Action Alert – We are currently working to help make the environment central to the upcoming provincial election. We must elect representatives who care about biodiversity and climate change and who will work with us to secure a future for our children and grandchildren. Please consider signing our Vote for Nature Action Alert here: Raise your voice for biodiversity protection and climate action.
Become an Advocate for Nature – Advocates are those willing to take that extra step by communicating directly with decision-makers. As an advocate, you will be emailed important conservation petitions when your help is urgently needed. You can subscribe here: Subscribe.
Do you have any events coming up?
Yes! Our Annual Gathering is coming up in June. To register and learn more you can visit this webpage: Ontario Nature's Annual Gathering | Environmental Conservation. We also have an events calendar where you can view our future events: Events Archive.
Where can we follow you?
Please follow us on Facebook, Twitter, Instagram and LinkedIn to stay connected!
PAY IT FORWARD: What is an awesome local charity/non-profit that you love?
Brown Girl Outdoor World is a Toronto-based women-led organization committed to changing the narratives assigned to the Black, Indigenous and People of Colour (BIPoC) community and their place in outdoor adventure and recreation. Its founder, Demiesha Dennis, is inspiring. Her work is essential to making the environmental movement more inclusive. At Ontario Nature, we are grateful to have had the opportunity to highlight her story in our magazine (ON Nature magazine), and I'm personally happy to have connected with her via social media through Black Birders Week in 2020.